Royal Expert Explains Why Prince William And Kate Middleton Won't Be Visiting America Anytime Soon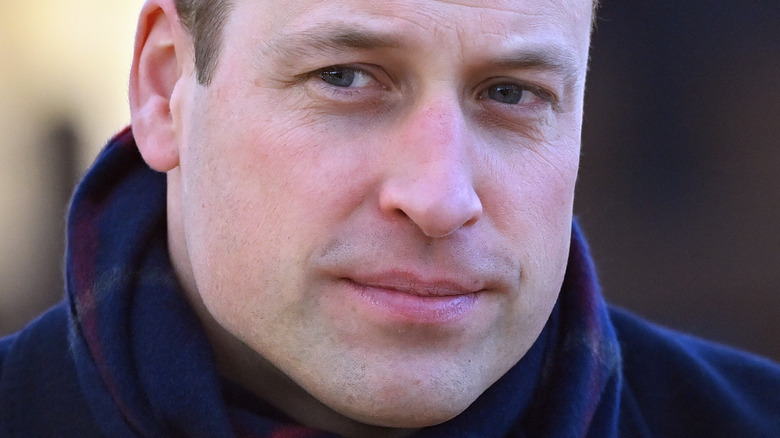 Pool/max Mumby/Getty Images
The last time Prince William and Kate Middleton were in the United States was back in 2014 on a three-day tour that took them to New York City, the White House, and an NBA basketball game in Brooklyn. They also visited in 2011 and flew to California, where they attended an event to help support British trade and where William played in a polo match in Santa Barbara — which is just 10 minutes from where Prince Harry and Meghan Markle now call home. Heck, William even made a joke about making his brother "green with envy" about being in sunny Southern California at the time, according to Newsweek. Little did William know at the time what the future would hold for his brother.
When the Cambridges first touched down in the Big Apple in 2014, William reportedly told a hotel manager, "It's good to be here," per Page Six, with a crowd of eager royal fans waiting outside to get a glimpse of them. While the COVID-19 pandemic has restricted international travel, it's been a long time since William and Kate have been stateside, and there's been no mention of them wanting to plan a future trip. In fact, one royal expert believes that William and Kate won't be visiting America any time soon — and that's not just because of the pandemic. Keep reading below to find out why.
Prince William and Kate Middleton's hopes of visiting the U.S. are dashed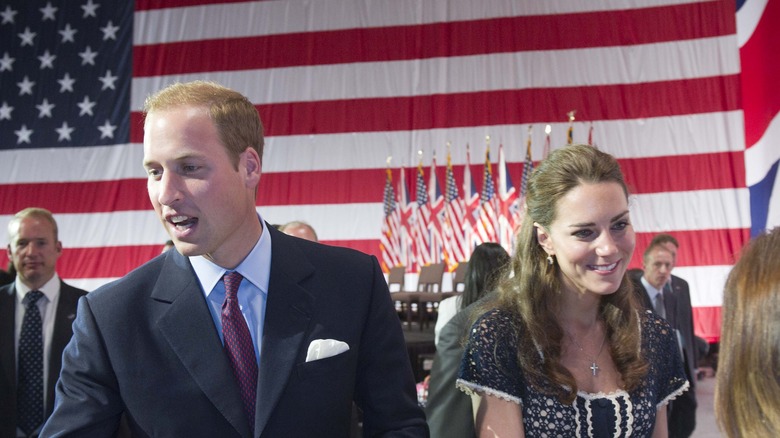 Pool/Getty Images
Royal expert and journalist Robert Jobson believes Prince Harry and Meghan Markle's decision to step down from their roles as full-time working members of the British royal family for a brighter and better life in California might have hurt relations between the U.S. and the U.K. — or at least for the royal family. In an interview with GB News, Jobson suggested that it will be hard for Prince William and Kate Middleton or any member of the royal family to visit America anytime soon because of all the awkwardness surrounding the royal drama behind Megxit. Harry and Meghan's interview with Oprah Winfrey and all the things that have been said about the royal family — like claims of racism — sure haven't helped the royal family's reputation stateside, either.
Jobson put it this way: "They still think the Royal Family's racist and they still think all these things were said and I think it's pretty poor for us. I think it's going to be difficult actually for members of the Royal Family to go over to America. It's all going to be about Harry and Meghan. Before, you were doing business with the great special relationship, trying to build relations with America and big trading partners — it's all going to be about them."
Well, there's always Canada, where William and Kate's son, Prince George, can at least make things right again after snubbing Prime Minister Justin Trudeau out of a handshake.