Expert Reveals Details About The Tough Future For Scientology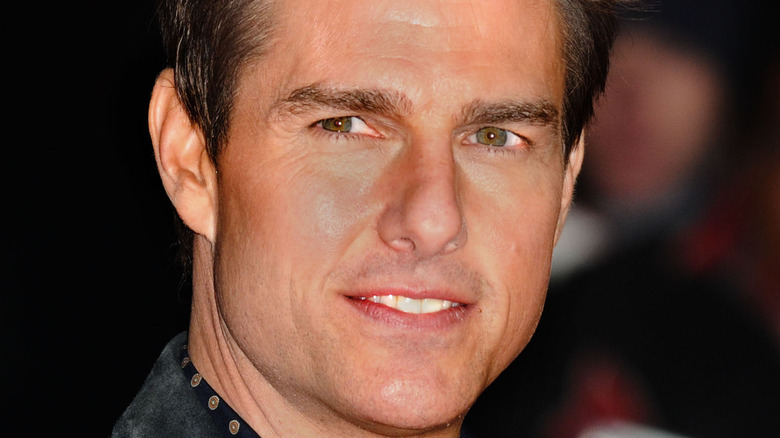 Featureflash Photo Agency/Shutterstock
In Hollywood, the tendrils of the Church of Scientology grip far and wide. Founded in 1953 by L. Ron Hubbard, a man revered by followers of Scientology and regularly discredited as a charlatan by others, Scientology grew alongside Hollywood's shift from its golden era to its embrace of the counterculture and beyond — becoming a fixture in Southern California.
Under both Hubbard and Scientology's current leader, David Miscavige, this coincidental convergence of time and place has worked for decades: As of the time of this writing, Scientology members count A-listers like Tom Cruise, John Travolta, Elisabeth Moss, and many more. But Scientology, a recognized religion in the U.S., has made more headlines for controversy and allegations of abuse brought against it by defectors, many of whom are celebrities themselves. 
"King of Queens" actor Leah Remini grew up in the Church of Scientology and publicly denounced the organization in 2013, claiming it is guilty of "human rights abuses," per The Hollywood Reporter. Once one of Scientology's most ardent and vocal supporters, Remini found new ground in sharing her experiences and those of other ex-Scientologists through the mediums of television and podcasting. Now, according to a report by Us Weekly, it seems those efforts have paid off.
Leah Remini, Laura Prepon, and others have sparked a crisis for Scientology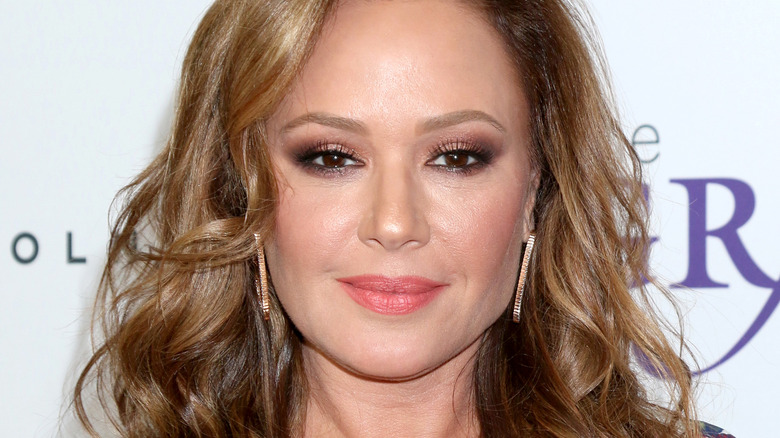 Kathy Hutchins/Shutterstock
In an August 26 Us Weekly report, anonymous insiders closely linked to the Church of Scientology disclosed that the organization is experiencing a major crisis, thanks largely in part to ex-members like Leah Remini, who went public with their stories following their exits — despite mandates from within Scientology which dictate ex-members must be cut off completely by those still within the worldwide group. "These are tough times for the church," one source disclosed to the magazine. "Years ago, it almost unheard of for a Hollywood star to openly walk away. But the tidal wave of backlash generated by the likes of Leah and other whistleblowers has changed that."
Part of what this whistleblowing entails has to do with the shrouded nature of the goings-on by members of Scientology's upper echelons, like David Miscavige, whose wife, Shelly, disappeared from public view in 2007, and whose disappearance led Remini, a friend, to question the belief system she held so dear for decades. Others like Remini have called into question Scientology's ban on psychiatry within their ranks, their dubious recruitment tactics, and their use of an internal process called "auditing" to allegedly both perpetuate and cover up abuse. The coverage Scientology has received since Remini's departure has also, according to Us Weekly, recently paved the way for others to do the same.
Laura Prepon is the latest to depart from the Church of Scientology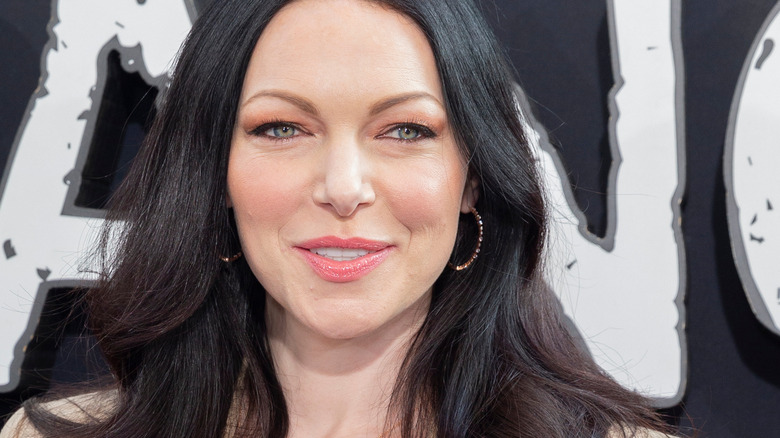 lev radin/Shutterstock
In Us Weekly's report, unnamed sources also brought up "Orange Is the New Black" star Laura Prepon's exit from Scientology, which she opened up about earlier in August — albeit in a low-key manner. During an August 17 interview with People, Prepon admitted that she is "no longer practicing Scientology," and hasn't for the last five years. Though she didn't go into specifics, she instead discussed her general interest in spirituality. "I've always been very open-minded, even since I was a child," the actor explained. "I was raised Catholic and Jewish. I've prayed in churches, meditated in temples. I've studied Chinese meridian theory. I haven't practiced Scientology in close to five years and it's no longer part of my life."
Speaking about Prepon in particular, an insider close to the actor informed Us Weekly about her decision to bid adieu. "She's a mom now and she's moved on, and she is building her life around that," stated the source, adding that Prepon "feels relieved" about her choice, and that she "no longer wants to be associated with the church." 
Per Us Weekly, celebrity exits from Scientology speak to a shifting tide in the power the organization once held over its members. "There's a general feeling that if you don't want to be a Scientologist, you can step back and choose," said the insider.