The Truth About Mayim Bialik's Love Life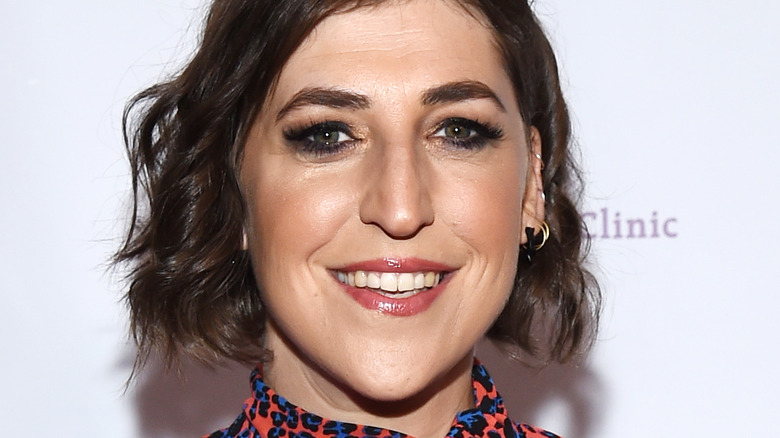 Amanda Edwards/Getty Images
This celebrity was part of a hit sitcom and has the initials MB. That's right! The answer is Mayim Bialik, and she happens to be the newest guest host of "Jeopardy!" Per Variety, she was originally only slated to host primetime specials when Mike Richards was set to be the full-time host, but after he revealed that he would step down from the show only 9 days after he was chosen, Sony Pictures Television announced that Bialik would temporarily take his place as the long-running game show's host. 
You can expect to see Bialik dishing out trivia questions on the show in the coming weeks, which is a far cry from how she is in real life — at least when it comes to matters of the heart. After all, Bialik is the type of celebrity who has always kept her love life under the wraps. The public knows more of the dating history of her on-screen characters (SHAMY, anyone?) than her actual dating life.
But if you're curious to know who she's dating or married to, read on to find out!
Mayim Bialik was married for 9 years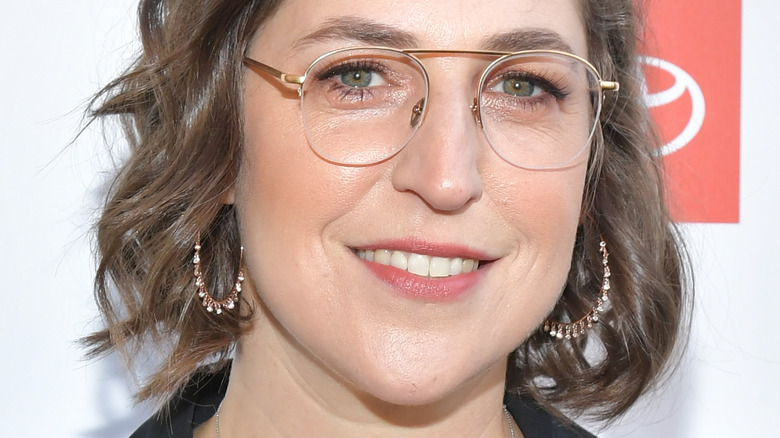 Amy Sussman/Getty Images
Everyone and their mother knows that Amy Farrah Fowler is happily married to Sheldon Cooper on "The Big Bang Theory," but not many are privy to Mayim Bialik's love life. Bialik was married to businessman Michael Stone from 2003 to 2012 and had two sons together, Miles and Fred. However, in November of 2012, Bialik wrote on Kveller, a parenting blog, that she is parting ways with Stone due to "irreconcilable differences." "After much consideration and soul-searching, Michael and I have arrived at the decision to divorce," she wrote at the time. "Divorce is terribly sad, painful and incomprehensible for children. It is not something we have decided lightly."
However, even if they chose to split, Bialik noted that their main priority is to care for their two children. "Our sons deserve parents committed to their growth and health and that's what we are focusing on," she added. "Our privacy has always been important and is even more so now, and we thank you in advance for respecting it as we negotiate this new terrain."
Bialik hasn't shared much about her love life after that — until December of 2018, that is, when she revealed that she had gone through another breakup.
Mayim Bialik is not afraid to get candid about breakups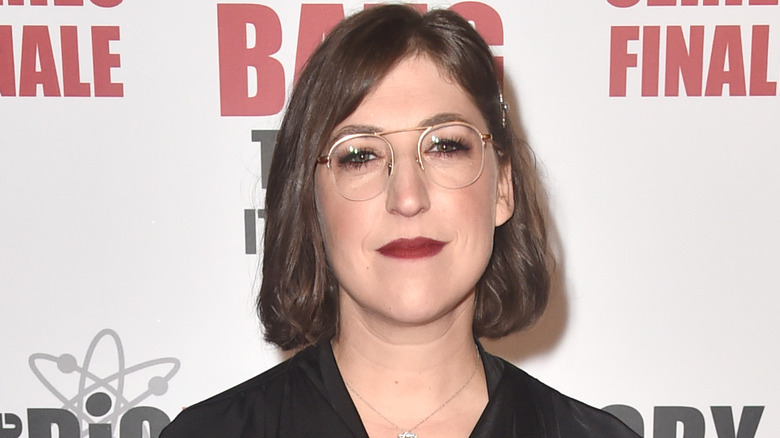 Alberto E. Rodriguez/Getty Images
On the lifestyle website Grok Nation, the "Call Me Kat" star revealed that she was struggling to cope with a split from a boyfriend whom she never previously identified. Apparently, Mayim Bialik and her beau had been together for half a decade. "My love story is nothing particularly exceptional," she wrote. "I was an exceptional iteration of myself with him. For five years in fact. And now it's over." She went on to confess that the split wasn't exactly a mutual decision. "If ever there were a story that should have ended not like this, I feel this might be it," she shared. "But he has his own will and much as I wish I could control his will, I cannot."
Bialik seemed so heartbroken then, but the good news is she seems to be happy now. She remains to be on the DL regarding her love life, but she appears currently dating Jonathan Cohen, the co-host of her podcast, "Mayim Bialik's Breakdown." Bialik never announced that she was back in the dating game, but in a Forbes interview, she referred to Cohen as her "partner." Bialik said, "To be honest, 2020 was a beast of a year and my partner Jonathan and I have a shared passion for mental illness and mental illness education." That seems promising! Good for her to have found a partner who shares the same passion!