The Real Reason Queen Elizabeth Broke This Rule For Kate Middleton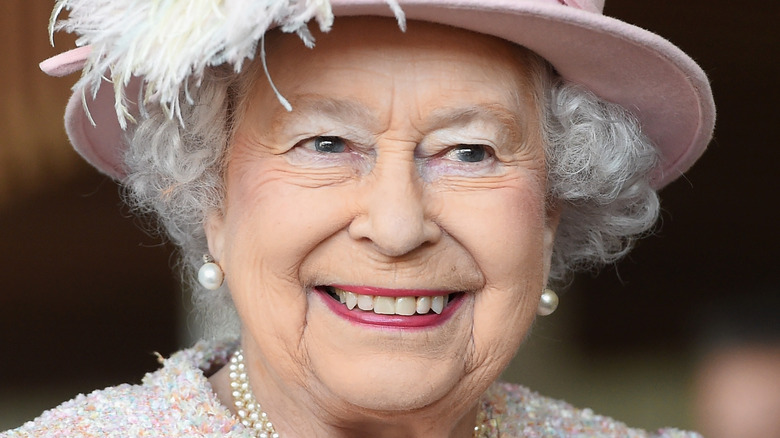 Stuart C. Wilson/Getty Images
For many people, the perception of royalty seems to be equal parts alluring and elusive. This is especially true when it comes to the royal family members, who give off the impression that they have it all. Of course, they have all the gorgeous jewels, outfits, palaces, and titles, but they also have to abide by a lot of rules and protocols.
Queen Elizabeth would know all about it, as the reigning monarch has a hand in dictating rules that her family members must follow. But while she makes some of the rules, she doesn't always quite follow them and will make exceptions to certain family members, like when she allowed Meghan Markle to join her at Sandringham for Christmas before she was married to Prince Harry, as noted by Insider.
Turns out, Queen Elizabeth also has a soft spot for Kate Middleton and broke a long-standing rule for her. Find out what the rule is below.
Queen Elizabeth broke her rule for a special reason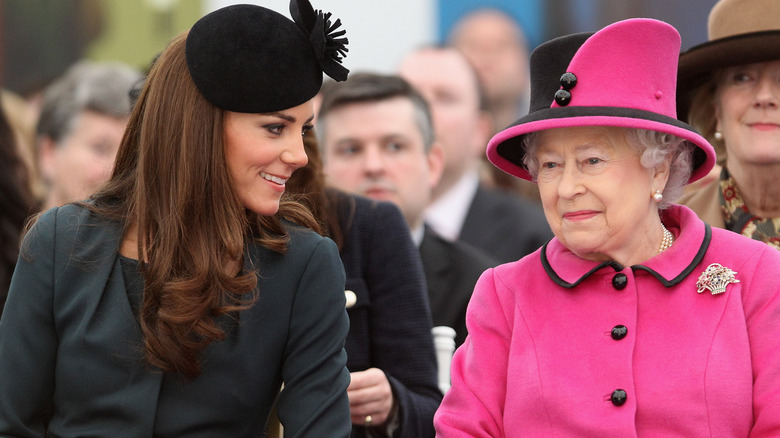 Oli Scarff/Getty Images
Queen Elizabeth has been in the public eye for decades, so it's not surprising that she values her privacy. She owns an estate in Scotland called Balmoral Castle and spends her summers there, according to Hello! Magazine. The ultra-private estate has a rule that prohibits picture taking from visitors, but Elizabeth broke that rule for Kate Middleton during her first few visits. According to the Mirror, Kate visited Elizabeth several times at Balmoral Castle before she married Prince William. Seeing how nervous she was, Elizabeth granted her permission to take photographs at the estate as a way to calm her nerves and make her feel more at home.
Royal expert and author Katie Nicholl told the outlet that the queen was encouraging of Kate's passion for photography and let her exercise her passion while she stayed there. "Until now, the queen had met Kate only fleetingly at the wedding of Peter and Autumn Phillips, but she went out of her way to make her feel welcome, giving her permission to take pictures at Balmoral," Nicholl wrote in her 2013 book "Kate: The Future Queen" (via the Mirror). "As a woman who has lived her entire life in the public eye, the queen rarely lets her guard down, and very few apart from her family and closest friends get to see the real Elizabeth."
Given Elizabeth's encouragement, it's no wonder Kate keeps marking her kids' birthdays with self-portraits on social media.