The Real Reason Kendall Jenner Deleted Her Instagram In 2016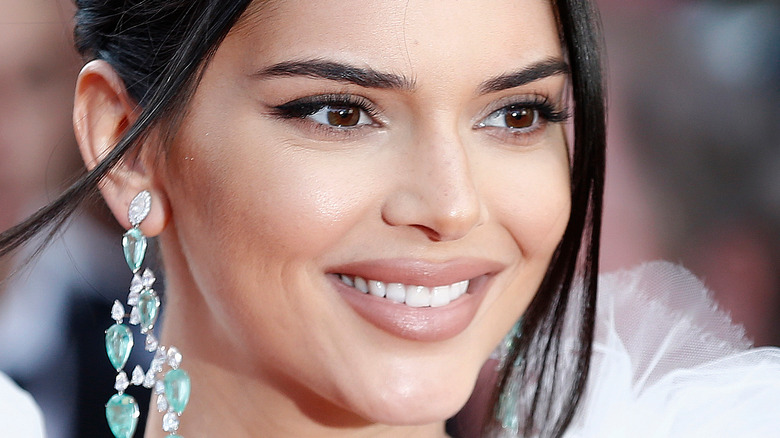 Andrea Raffin/Shutterstock
Kendall Jenner is one of the highest-paid models in the world, collaborating with designers and brands as big as Jacquemus and Versace, and starring on the cover of Vogue, Architectural Digest, and Allure. So, it is no wonder she boasts 185 million Instagram followers.
Fans everywhere can't get enough of Jenner, despite her role on her family's hit reality show, "Keeping Up With the Kardashians." Her life is everywhere: from tabloids to social media, and in 2016, Jenner was on the rise. In one year, she went to the Met Gala, walked the famous glitter runway for the Victoria's Secret Fashion Show, answered 73 questions for Vogue, and was even on "Today" with her sister Kylie Jenner, just to name a few of her appearances. She even has famous model friends, like her BFFs Bella and Gigi Hadid, which certainly adds to the glitz and glamor of her life.
But at some point, it has to become a bit overwhelming. Jenner has talked extensively about her struggles with mental health and anxiety, and even told Vogue in May that just because she is fortunate, does not mean she doesn't have real-life feelings and emotions. So how does Jenner mentally handle the pressure with almost 200 million followers on social media? And why did she delete her Instagram back in 2016? Read on to find out. 
Kendall Jenner deleted Instagram for her mental health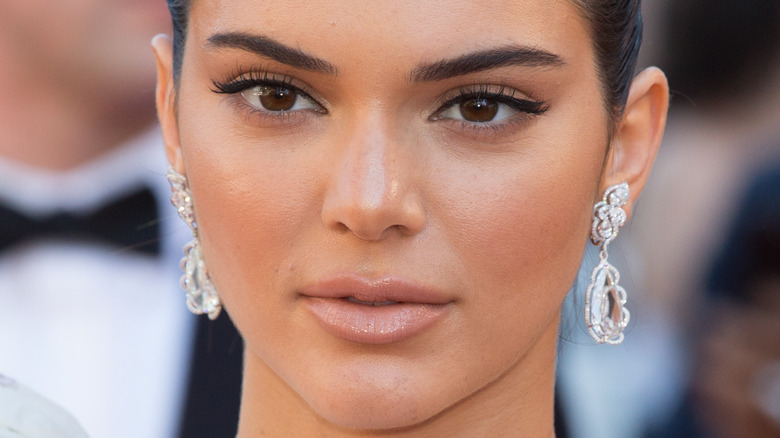 magicinfoto/Shutterstock
In November 2016, fans of Kendall Jenner were shocked to learn the model had deleted her Instagram account with no warning. The media and fans were quick to notice the disappearance, yet noticed the model did not delete her Twitter or her Facebook — and did not take to those accounts to address why she deleted her Instagram, per Teen Vogue.
It didn't take long for the star to hop back on the 'gram, though. She was only away from the app for a week before announcing her return with a few photos of her friends. Shortly after, the model spoke to Ellen DeGeneres on her talk show about why she took a social media detox. "I just wanted a little bit of a break. I would wake up in the morning and look at it first thing, I would go to bed and it would be the last thing I looked at. I just felt a little too dependent on it," she explained. 
It's not the first time Jenner has taken a social media break — though this time was different because she deleted her account and not the app. She told Allure in 2016 that during a vacation with her sister, Kylie Jenner, she noticed Kylie couldn't put her phone down. "That was the moment it kind of clicked for me. And I didn't like it. So sometimes I delete Instagram or Twitter or Snapchat off my phone for a couple days," she said.
Kendall Jenner still advocates for mental health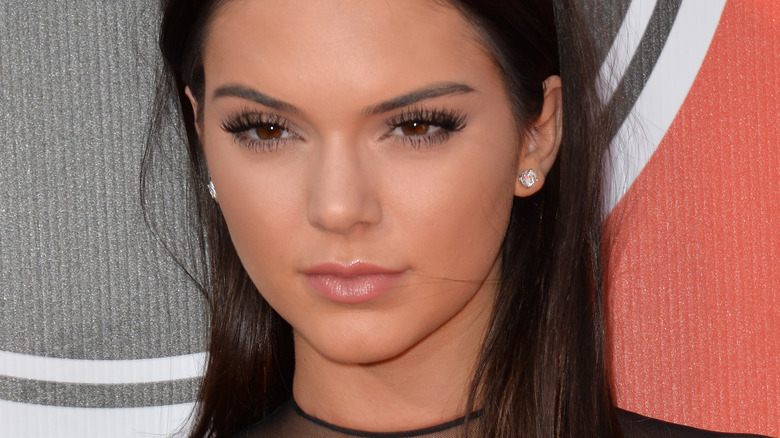 Jaguar PS/Shutterstock
After her break from Instagram, Kendall Jenner has continued to speak out about social media and its affect on mental health. She even did a video series with Vogue called "Open Minded," where she spoke to different mental health professionals to help destigmatize mental illness.
During the series, Jenner opened up about her mental health regarding social media. "I find the more I'm looking at a screen, the more detached I feel to my own body or to, like, what's happening right in front of me," she told Vogue. Jenner added that despite knowing how addictive social media can be, she still struggles to log off sometimes.
When Jenner took a social media break in 2016, she told Ellen DeGeneres that she couldn't believe it made the news. "It's so crazy to me that it even became huge news like that," she said. "I had no idea anyone was even talking about it. I didn't even think anyone would care." In the age of non-stop scrolling and influencers, social media can become overwhelming to anyone, so it's nice to know even famous models need to take a break and that we're not alone.
If you or someone you know is struggling with mental health, please contact the Crisis Text Line by texting HOME to 741741, call the National Alliance on Mental Illness helpline at 1-800-950-NAMI (6264), or visit the National Institute of Mental Health website.