What Monica Lewinsky Does For A Living Now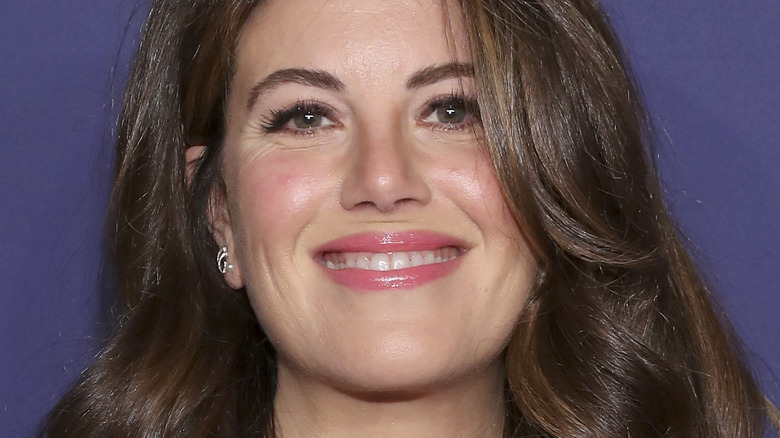 Bennett Raglin/Getty Images
For many, the name Monica Lewinsky brings one image to mind — the stained blue dress that Beyoncé referenced in her song "Partition." Over the decades, Lewinsky's name has been referenced repeatedly, with Eminem and other rappers also using her name as a euphemism, along with TV dramas, such as "Law & Order: Special Victims Unit," according to USA Today.
Her affair with former President Bill Clinton left her with the humiliating title of "B.J. Queen," Lewinsky wrote in a 2014 essay for Vanity Fair. As a result, she struggled to find a job after the Clinton scandal, writing, "I eventually came to realize that traditional employment might not be an option for me. I've managed to get by (barely, at times) with my own projects, usually with start-ups that I have participated in, or with loans from friends and family."
Her "public humiliation" inspired her to "find and give a purpose to [her] past," which she's done as an anti-bullying activist. She spoke out about digital harassment and cyberbullying at a Forbes conference (via The New York Times) in 2015, saying, "I lost my reputation. I was publicly identified as someone I didn't recognize. And I lost my sense of self." In the same year, she also gave a Ted Talk in Vancouver, British Columbia titled "The Price of Shame."
It's been an extremely long, difficult road for Monica Lewinsky, so what she does for a living now might surprise you. Read on to find out.
Monica Lewinsky is producing a TV show about her affair with Bill Clinton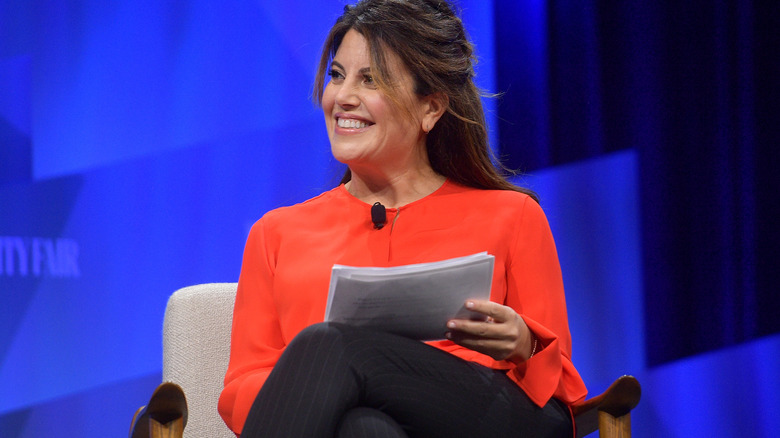 Matt Winkelmeyer/Getty Images
Given the trauma Monica Lewinsky has endured since her affair with Bill Clinton became public knowledge, it may seem surprising that she's agreed to co-produce a 10-episode season of "Impeachment: American Crime Story" focusing on the events leading up to Clinton's impeachment, according to The Hollywood Reporter.
However, producer Ryan Murphy said he'd offered Lewinsky the position because he wanted the story to be told from her perspective, telling Vanity Fair in 2019, "I told her, 'Nobody should tell your story but you... If you want to produce it with me, I would love that; but you should be the producer and you should make all the g*****n money." The installment, which is set to premiere on September 7, wasn't an easy journey into the past for Lewinsky. "It's been really, really complicated... And as hard as it might have been for us, it was harder for her," co-producer Brad Simpson said to THR.
Nevertheless, Lewinsky has been committed to ensuring that her story is told authentically, even if that means including difficult scenes. She insisted that a scene of her flashing her thong at Clinton get written into the script, telling THR, "Listen, I would've loved to have been really selfish... Ultimately, I felt two things: One was that I shouldn't get a pass because I'm a producer; and two, that it was unfair to the team and to the project because it would leave everybody vulnerable."
Monica Lewinsky is also making a documentary of her own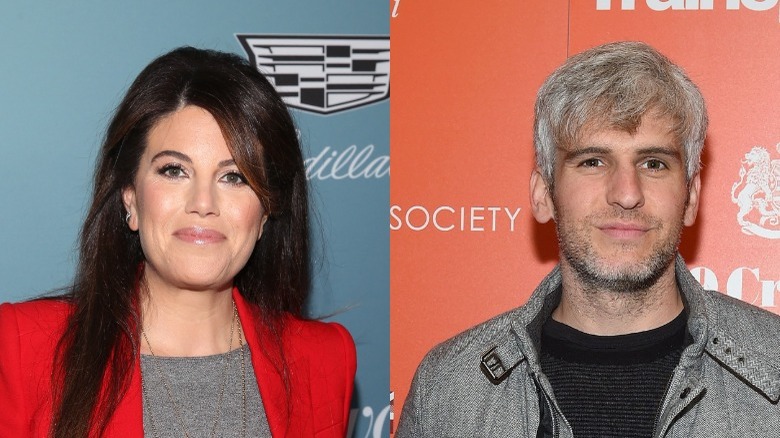 Ben Gabbe & Jesse Grant/Getty
As she reclaims her narrative, Monica Lewinsky is also working on a documentary with "Catfish" co-host and producer Max Joseph about the type of public shaming she endured for much of her life, according to Variety. The HBO Max documentary, which is being produced by Six West, is called "15 Minutes of Shame" and will expose other high-profile incidents of public shaming, criticism, and humiliation from around the world.
Sarah Aubrey, head of original content for HBO Max, said to Variety that "Monica Lewinsky is an anti-bullying activist with unparalleled authority, making her the perfect partner for this project. And Max's strong advocacy for social justice and distinctive storytelling make him particularly well-suited to explore this complex modern phenomenon." The documentary will use the performative style of storytelling that "Catfish" is famous for, according to Deadline, and it will look at the victims of public shaming, their bullies, and the media, while also consulting psychologists and experts. The collaboration between Lewinsky and Joseph was announced in 2019, but no premiere date appears to have been set yet.
We can't imagine how difficult it's been for Monica Lewinsky to endure the difficulties of her past, but we applaud her for facing her demons and telling her story while trying to help others in the process.