The Real Meaning Behind Kanye West's 'Moon' Featuring Kid Cudi & Don Toliver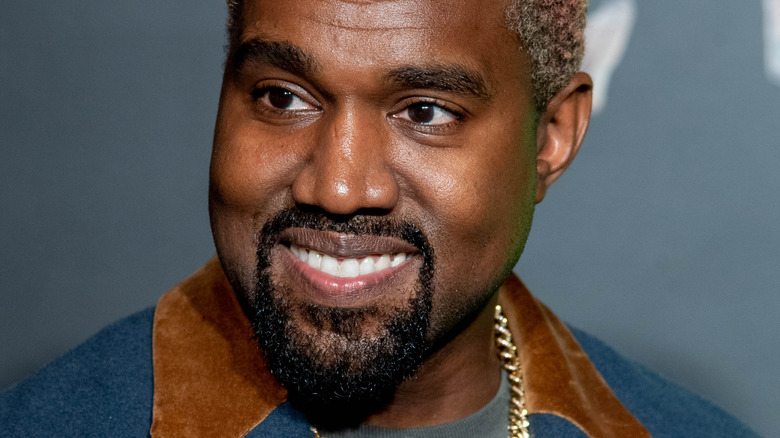 Roy Rochlin/Getty Images
After delaying "Donda" several times, Kanye West finally delivered the project on August 29. Just hours after its release, "Donda" reached No. 1 on Apple Music and, according to Chart Data's predictions, it will be a record-breaking project. "Kanye West could break the record for the most #1 albums on the Billboard 200 among artists debuting on the chart this century with #DONDA," the company tweeted.
Despite its success, the rollout for "Donda" was filled with controversy. During a listening party on August 27, West previewed an alternative version of "Jail" (which originally featured Jay-Z), which included Marilyn Manson and DaBaby as guest stars. Unsurprisingly, Twitter didn't appreciate West's controversial collaborations. "In some sort of sh***y commentary on 'cancel culture,' Kanye West made the conscious decision of appearing alongside Marilyn Manson (an alleged sexual predator) and DaBaby (a homophobe) at his Donda listening party," publication Consequence wrote.
If that wasn't enough, West claimed that Universal released "Donda" without his permission and accused the label of failing to clear "Jail Pt. 2." Apart from Manson and DaBaby, "Donda" counts collaborations from 21 Savage, Lil Baby, Ariana Grande, Playboi Carti, Fivio Foreign, and more. One song in particular, titled "Moon," has fans pretty stoked, as it features West's longtime collaborator and friend Kid Cudi, along with Don Toliver. Scroll on to find out more about the song. 
Kid Cudi has a special relationship with the 'Moon'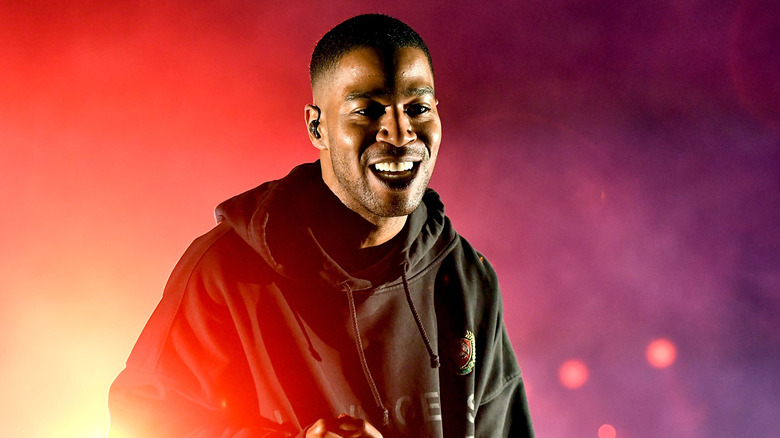 Scott Dudelson/Getty Images
Serving as an interlude for the song "Heaven and Hell," "Moon" only features one verse from Kid Cudi and a hook performed by Don Toliver. The latter, in particular, sings about traveling to moon: "I wanna go to the moon, don't leave so soon / How could I get through?" Cudi shares similar sentiments, "Stare at the sky, the moon singin' sweet / Oh, my God, such a sweet moment."
As Genius contributors interpret, Cudi and Toliver refer to some kind of divine ascension, in the context of a spiritual project like "Donda." They're also speculating that when Toliver asks "how could I get through," the implicit answer is through God, based on Kanye's choice of chapel-like vocals. What's almost certain is that "Moon" stems from Cudi's "Moon" album Trilogy: "Man on the Moon: The End of Day," "The Legend of Mr. Rager," and "The Chosen." 
In a 2009 interview with HipHopDX, Cudi explained what the moon means to him. "The moon is pretty much my place of peace, whether it's a room or my mind," he said. "It could be interpreted any different way. I didn't wanna have it so literal. I want kids to interpret it and find their own moon in their world." Cudi has a long history of working with 'Ye, and the two even dropped a joint album in 2020, "Kids See Ghosts." Despite their years-long friendship, Kanye never sent him the final version of "Moon."
Kid Cudi didn't hear the final version of 'Moon' until its premiere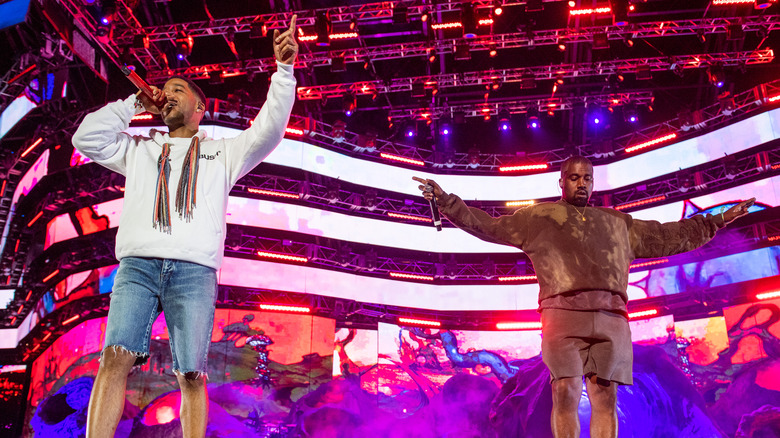 Timothy Norris/Getty Images
Though Kid Cudi and Kanye West have a years-long friendship, the Chicago rapper failed to share the final version of "Moon" before letting the world hear it. The track first premiered at a "Donda" listening party in Atlanta and, according to Cudi, that was his first time listening to the finished product.
"Havent heard the final this is new to me too!!," Cudi wrote in a now-deleted tweet on August 6, as fans shared clip from the listening party (via Uproxx). Later, when fans speculated that he didn't even know he was featured on "Donda," Cudi clarified that he meant he never heard the final mixes. "He didn't even know he was on the album," one fan wrote under Cudi's tweet. "I knew! Just didnt hear final mixes," the rapper replied. 
At the last "Donda" listening party in Chicago on August 27, however, West premiered a different version of the album, which went without hyped features such as Cudi and Jay-Z (and added controversial ones such as DaBaby and Marilyn Manson). "kanye took Kid Cudi off both songs," one fan complained on Twitter. "So Kanye really removed kid cudi and jay z from #donda and added dababy?" another frustrated fan asked. Despite all the understandable confusion, West's final version of "Donda" included Cudi's feature on "Moon." We're glad he changed his mind!