The Real Meaning Behind Kanye West's 'Praise God' Featuring Travis Scott
Liam Goodner/Shutterstock
After much anticipation, Kanye West's latest album "Donda" finally dropped on August 29. Or rather, Universal dropped the album without West's approval, according to a post on the artist's Instagram. In the post, West also claimed that Universal blocked the track "Jail pt 2" from being on the album because it contained a verse from DaBaby, who has recently been mired in controversy over homophobic comments he made at a live show. The track also features the ever-controversial Marilyn Manson, who faced a series of abuse allegations earlier this year. Despite the controversy, "Jail pt 2" still appears in the track listing and is available for streaming on Spotify.
Like his last album, "Jesus Is King," "Donda" is heavy on religious notes, with songs like "God Breathed," "Heaven and Hell," "Lord I Need You," and "Praise God" — the latter of which features Travis Scott and Baby Keem, according to Genius. Let's figure out what "Praise God" is really about.
'Praise God' conveys a message of gratitude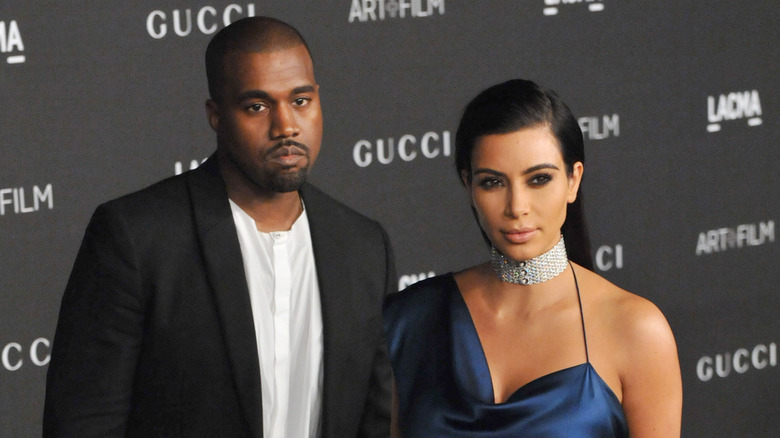 Featureflash Photo Agency/Shutterstock
"Praise God" begins with a spoken word sample from Kanye West's late mother, Donda — the namesake of the album. In the sample, Donda recites part of "Speech to the Young: Speech to the Progress-Toward," a poem by Gwendolyn Brooks, per Genius. "Say to them, say to the down-keepers, the sun-slappers / The self-soilers, the harmony-hushers," Donda recites, "Even if you are not ready for the day, it cannot always be night." This selection serves as a call to those with more pessimistic outlooks on life to recognize everything they have to be grateful for and appreciate those blessings.
The chorus of the song further pushes this message. "We gon' praise our way out the grave, dawg / Livin', speakin', praise God," West raps. "Walkin' out the graveyard back to life / I serve, follow your word, see with new sight, into the night." West is rapping about turning his life around, digging himself out of a hole, and landing back on his feet — perhaps in reference to his impending divorce from Kim Kardashian?
When he says, "I serve, follow your word, see with new sight, into the night," he is referring to putting his faith in a higher power — God, in this case. By putting his faith in something greater than himself, West is able to see things through a more optimistic lens and confidently venture out into unknown territory.
Kanye West and Baby Keem incorporate Jesus' teachings into their verses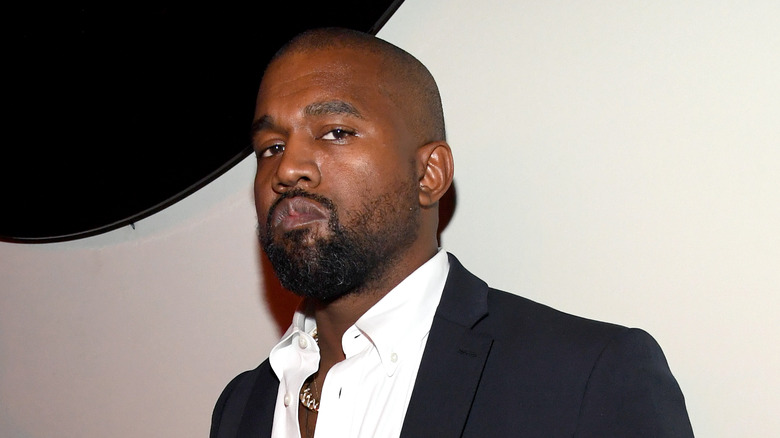 Kevin Mazur/Getty Images
In one of the verses, Kanye West and Baby Keem call out more passive Christians — commonly referred to as "Chreasters" because they only go to church on Christmas and Easter. In the verse, Keem raps, "Y'all treat your Lord and Savior like renter's insurance, you know what I mean?" per Genius. West and Keem are referring to people who ignore God and their faith until something happens to them where they could use some divine intervention, much like how you ignore your renter's insurance until you need a payout.
The song also touches on trying to live a Christlike life. "I had to let go, forgave all them evils that came to my shows," Keem raps in the same verse. Forgiveness is a central tenant of Christianity. Per Genius, in Matthew 18:21, Jesus tells his apostle Peter to forgive his brother "[n]ot seven times, but seventy times seven," emphasizing the importance of forgiveness in living a fruitful and fulfilling life.