The Real Reason Ashley Hebert Would Never Get Married Again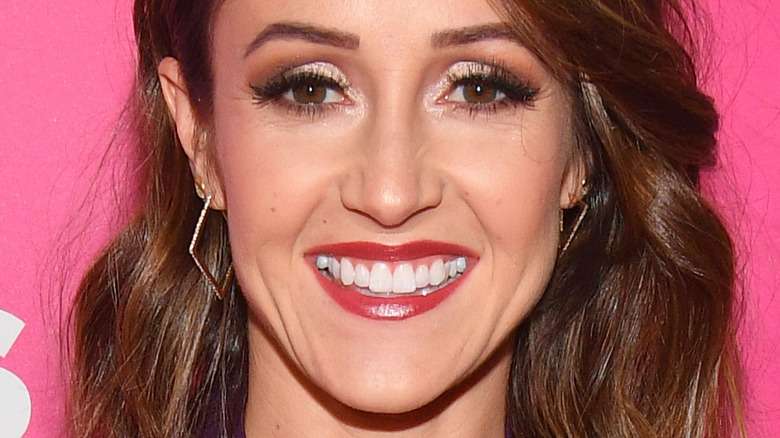 Dia Dipasupil/Getty Images
It's been 10 years since Ashley Hebert's season of "The Bachelorette" concluded in Fiji with J.P. Rosenbaum proposing to her. The two were married by Chris Harrison on December 1, 2012, with the wedding special airing on ABC two weeks later. The couple appeared on the "Men Tell All" episode of Andi Dorfman's season of "The Bachelorette" in 2014 to officially announce her pregnancy and do an ultrasound to reveal the baby's gender. Their son, Fordham, is now 6, and their second baby, a girl named Essex, is now 4.
In October 2020, however, the couple announced they'd split. "Our differences have taken a toll on our relationship and after years of attempting to repair the damage, we've decided that it is in our family's best interest to create new and separate lives for our children," the pediatric dentist wrote on Instagram. "Please respect our privacy as we move forward with the newness of our lives. Our ultimate focus is to create stable and healthy lives for our children." J.P. shared the same image of the pair dancing and revealed that there wasn't one single thing that caused their split. "Please please please know that there is no one to blame, that there's no event that triggered this decision, that no one is the victim, and that we've done absolutely everything we possibly can to try to salvage this marriage," he wrote on his Instagram.
But, would Ashley ever consider walking down the aisle again?
Ashley Hebert doesn't 'feel ready' to seriously date anyone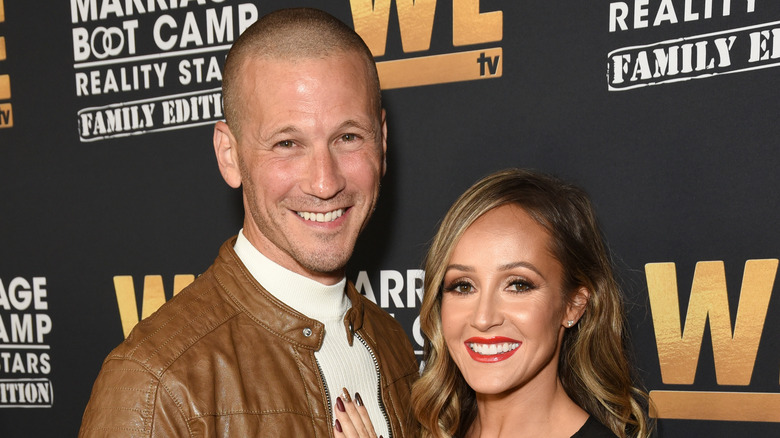 Presley Ann/Getty Images
Just nine months after announcing their separation, J.P. Rosenbaum officially filed for divorce from his wife of nearly eight years, Ashley Hebert, per Us Weekly. In a recent Q&A on her Instagram Stories, the former star of "The Bachelorette" answered questions from followers. One user asked if she was dating again, to which she replied, "Maybe. Omg the first date I went on was horrrrific. I wanted to run. The second date I went on was at top golf and I am legit the worst golfer you could imagine. We are no longer dating," per People. 
Another follower asked if she would tell her kids that she is dating or if she would wait until something got more serious. "I'm pretty sure my kids don't understand what dating is. If I am serious enough with someone, they will meet JP first, then the kids. But wow, I don't feel ready for that yet!" she replied. She also explained the co-parenting schedule she and her ex-husband have for their children. "50/50 time share. 2 days with, 2 days without then alternate weekends." She also revealed that she and J.P. talk three to five days a week.
Ashley Hebert reveals she has no plans to remarry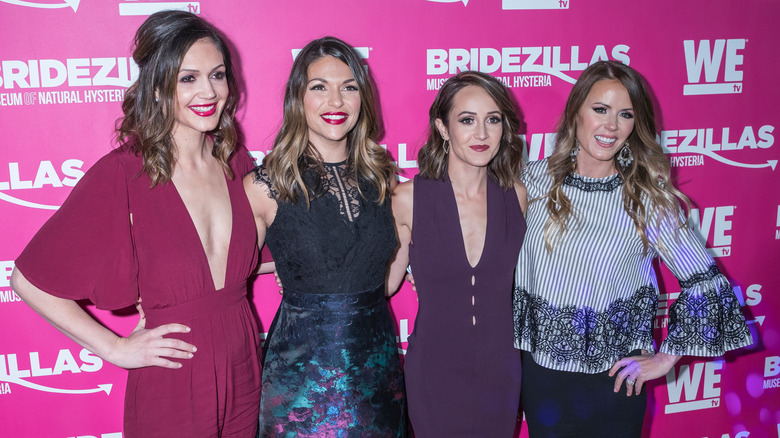 Sam Aronov/Shutterstock
So, how would the mom of two feel if J.P. Rosenbaum began dating someone? She revealed on her Instagram Stories that she's "all for it," per People. "If JP introduces someone to me, that means it's serious. I would be very happy for him. Honestly," Ashely Hebert wrote. "If jp is happy that means my kids are around someone that is bright, uplifting, loving, etc etc." 
As for her plans to remarry? It doesn't seem like it's in the cards for her. "Hmm great question. My vote is no," Ashley revealed after a follower asked if she'd marry again after divorce. "I believe that seasons change and it's okay. I know this is probably an unpopular opinion." When asked what she's looking for in her next relationship, Ashley replied, "I tend to be most attracted to men that are kind, mommas boys, nice to their friends and even strangers. This is a major emotional turn on for me."
Ashley and J.P. appear to have a great relationship with one another and would be supportive of the other one finding love!