The Royal Family Adores Meghan Markle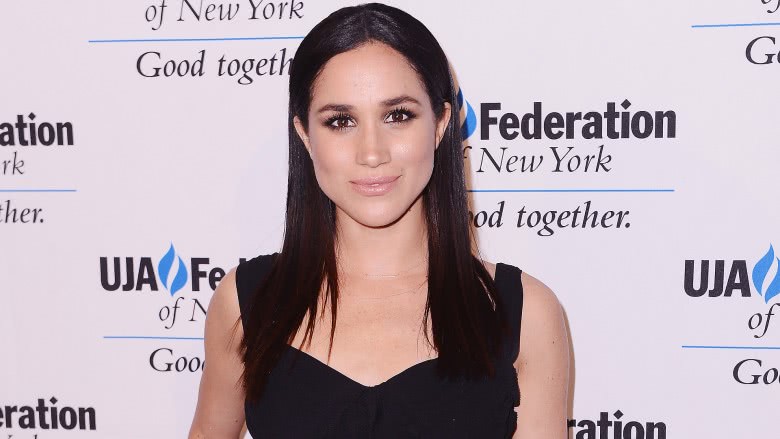 Getty Images
Even though there hasn't been a royal engagement announcement yet, Meghan Markle is already part of the royal family as far as the British brood and their staff are concerned.
"[Prince] Harry has made it clear she's to be treated like everyone else who lives there," a source told Us Weekly on April 19, 2017, adding that Markle is "waved right through" the Kensington Palace gates.
Sources also revealed that Markle, 35, is already training for the strict royal codes to which she'll have to adhere if and when she and Harry tie the knot, and that she's had plenty of help along the way from Prince Harry's team. "There have been many times where Meghan's been unsure of protocol, and having access to Harry's aides has been a godsend," a source stated.
"She's very much been accepted into the family," a royal insider said. They are so happy to see Harry happy. This is a love he's never felt before. He's met someone who understands him on a deeper level and they just connect. Everything is still as exciting as the day they met," the source gushed. "They talk about the future all the time and they see themselves together."
Though Prince Harry, 32, confirmed in fall 2016 that he and Markle were an item, he's been careful to keep mum about their relationship otherwise. When a Sky News reporter (via Hello!) asked the Ginger Prince about how much happier he seems with the Suits star in his life, he replied, "I think, I think the point that we've learned over this campaign is that if you talk, if you're able and comfortable enough to be able to talk about certain issues, certain experiences, then you come out of it a far better person ... I'm in a good place, we're all in a good place."
In April 2017, rumors about the couple's potential engagement grew when Markle shut down her lifestyle website and nixed renewing a reportedly lucrative contract with clothing retailer Reitmans, ostensibly to focus on her duties as a future royal.