Is This The Real Reason Amelia Hamlin's Relationship With Scott Disick Is Suffering?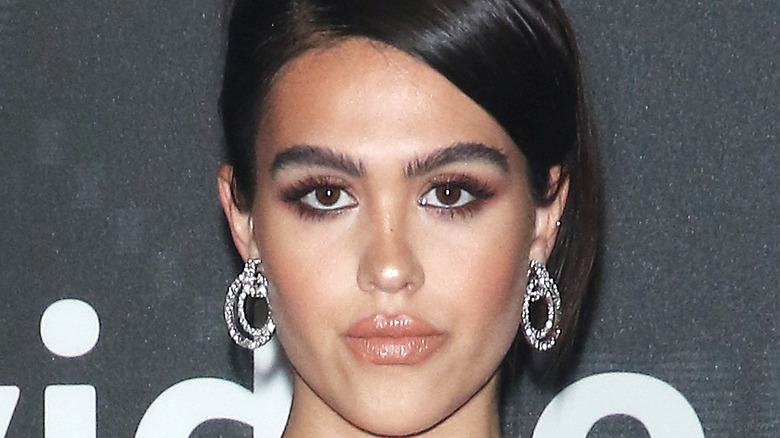 Jim Spellman/Getty Images
Has Amelia Gray Hamlin finally had enough of Scott-baby-Mama-drama Disick? According to some sources, that answer is a resounding YES!
As reported by People, the famous couple spent Labor Day Weekend notably apart. "Everything seemed fine last weekend and then all of a sudden, they seem to be having issues," a source revealed. "They are on the East Coast separately and didn't leave Los Angeles together." In a story posted to her Instagram account, Hamlin also seemingly confirmed the distance between the two when she shared a photo of herself lying down with the caption, "Day off. Wll [sic] be here all day for all inquiries plz reach out to my bed." 
But what's the real reason for the couple's sudden icy distance from one another? And where does Amelia's famous mom, Real Housewife Lisa Rinna, stand in all of the drama? Keep reading after the jump to find out!
Scott Disick has some explaining to do after private DMs were leaked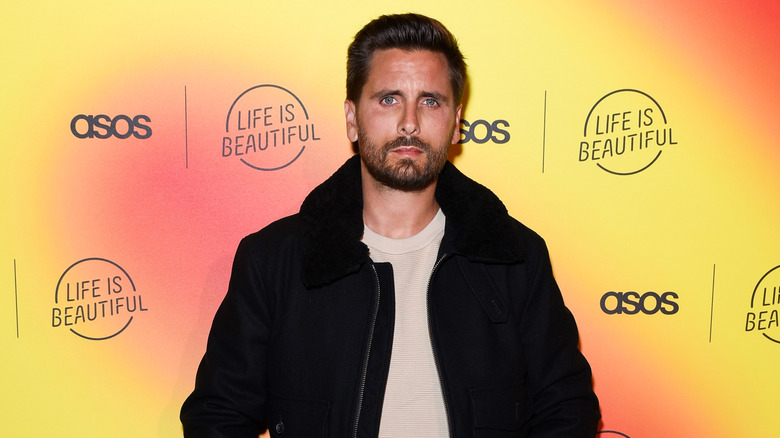 Presley Ann/Getty Images
As reported by People, the sudden cooling off in the Disick/Hamlin relationship may have a little something to do with that damaging DM Scott Disick fired out to fellow Kourtney Kardashian ex-beau, Younes Bendjima, wherein he essentially shamed Kourt for living her best PDA-filled life in Italy with her current flame, Travis Barker. While it's obvious that the whole debacle could have been avoided had Scott not opted to send the trash-talking message to begin with, it was made 100 times worse when Younes decided to put ol' Scotty on blast and display the message for all the world to see. RUH-ROH.
While we're sure Kourtney probably felt some type of way upon being privy to what was supposed to be a private message, perhaps Scott's current girlfriend, Amelia Gray Hamlin had her own feelings about the DM as well. Still, an insider told People that while the direct message didn't exactly help the relationship, there were other factors at play that caused a rift between the pair. "Scott and Amelia are going through a rocky patch," the source revealed. "It's partly because of the Kourtney drama but also just 'Scott being Scott," the source carefully added. "They're not fully over yet, but Amelia isn't happy with him."
Lisa Rinna has set her sights on Harry Styles for Amelia Gray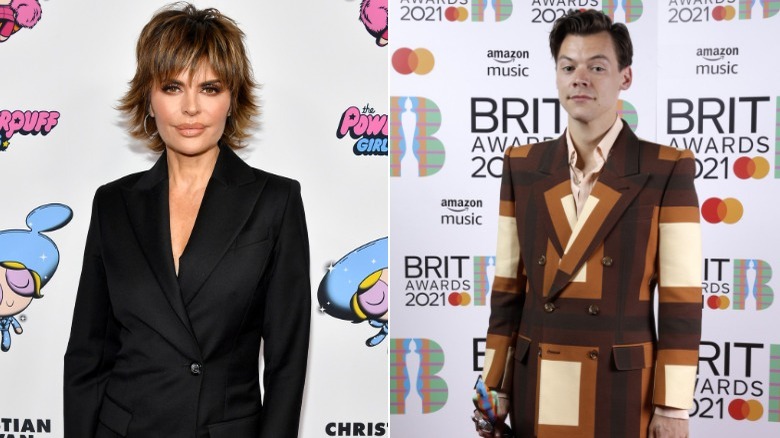 Amy Sussman, Jmenternational/Getty Images
One person in particular not exactly distraught over the rumored "rocky patch"? mama bear Lisa Rinna. 
As reported by Daily Mail, on the heels of the August 25 episode of "Real Housewives of Beverly Hills" in which Lisa lamented that she didn't understand why her daughter Amelia Gray Hamlin couldn't have paired up with "Watermelon Sugar" crooner Harry Styles instead of Scott Disick, Lisa followed up with a very telling Instagram post. In the now-viral post, Lisa shared a photo of the aforementioned singer sans caption. Even more telling than the photo, perhaps, was the comments section below. When makeup artist Michael Anthony penned a comment that read, "Manifestation WORKS!!!" along with the crying laughing emoji, Lisa agreed writing back, "It does" accompanied by the heart eyes emoji.
Whether or not these two will call it quits for good remains to be seen, but we have a feeling Lisa will be dancing on tables a la Andy Cohen baby's shower if (or when) it happens!