Jennifer Coolidge Reveals The Truth About Her Guest Appearance On Friends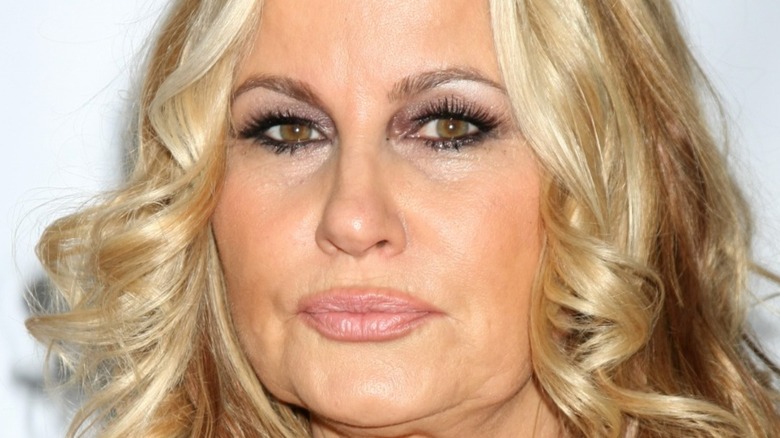 Kathy Hutchins/Shutterstock
Jennifer Coolidge is showing Hollywood that she can be more than the go-to comedy lady, and people are finally paying her the due respect. Her recent performance of Tanya McQuoid in HBO's comedy-drama "The White Lotus" has been garnering praise left and right. There's no doubt that audiences everywhere are falling for Coolidge's portrayal of an insecure, grieving woman who's trying to come to terms with her issues (at a resort, no less).
However, Coolidge almost missed the opportunity to rub shoulders with this significant role. In a recent interview with The Guardian, the "American Pie" actor revealed that her nerves and vanity almost got in the way despite how showrunner Mike White told her he wrote Tanya "with [Coolidge] in mind." "A great friend of mine told me to own my mess and just do it. I can't tell you how close I came to ruining this whole thing for myself," Coolidge revealed. "It's such a great lesson in life. I'd never have forgiven myself. I would've sat down to watch 'The White Lotus' and said: 'What the hell was I thinking? I'm an insane person.'"
But before "The White Lotus," Coolidge honed her talents with smaller roles. Die-hard fans might recall her most prominent television feature on an episode of "Friends." However, Coolidge has since spoken out about some of the complications around her feature. What did she reveal? 
Jennifer Coolidge's 'Friends' experience was all work, no play
Jennifer Coolidge's cameo took place in the Season 10 episode "The One With Ross's Tan," when she played the annoying-yet-unforgettable Amanda Buffamonteezi, who used to be Phoebe and Monica's old roommate. Unfortunately, Coolidge's character actually causes a bit of rift for the duo when Amanda lets slip that Phoebe tried to phase out Monica from her life prior to the events of the show.
While her character's subplot might have been lighthearted and silly, Coolidge's on-set experience had little humor to it. Speaking with Metro back in 2019, the actor said she was "kind of intimidated," despite already knowing Lisa Kudrow, who played Phoebe Buffay. "But I didn't know the rest of them and I was very intimidated because they were all so attractive and had it going on," the "Legally Blonde" star revealed.
Even when she had stand-up experiences under her belt, Coolidge said that the "Friends" showrunners were not open to letting her brainstorming slip into the already established script. "The only thing I improvised was they wanted me to dance awkwardly so I felt like I had a natural ability to dance that way. I think that was the only time they didn't give me direction, they wanted me to say the lines and call it a day," the actor spilled to Metro. However, Coolidge emphasized that everyone on set was very friendly to her despite the overall seriousness.
Jennifer Coolidge shares a tight friendship and mentorship with Lisa Kudrow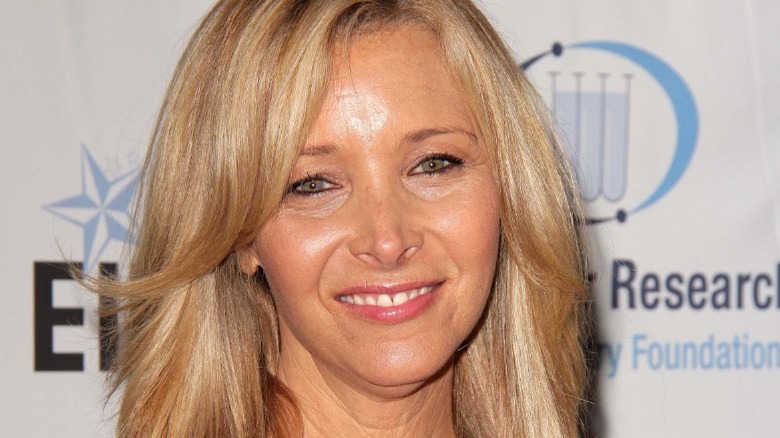 s_bukley/Shutterstock
While her bond might have not been as close with everyone on the "Friends" cast, Jennifer Coolidge does indeed go way back with the equally talented Lisa Kudrow, who was both a mentor and great friend to Coolidge. Back when the "Best in Show" star was still trying to make it big, Coolidge tried her hand at joining the Groundlings, a uber-famous improv troupe based in California that Kudrow was involved with. "'Lisa was part of the voting committee," Coolidge said in reference to Kudrow's support for her to Stylist magazine, as cited by ContactMusic. "I really owe her. She's one of those girls in Hollywood who helps other girls, I'll never forget that."
Coolidge appeared to have really found her groove with the Groundlings, since she admitted that she would still be waitressing if not for the doors that started opening after she joined the troupe, such as her "Seinfeld" appearance, per Lincoln Journal Star. "I happened to be there at a really great time: it was Lisa Kudrow, Kathy Griffin, Will Ferrell, Chris Kattan, myself, Cheri Oteri, Ana Gasteyer, Will Forte — some really good people," Coolidge said. Talk about learning from the greatest of the craft!