How Is Blake Shelton's Marriage To Gwen Stefani So Different From His Past Relationships?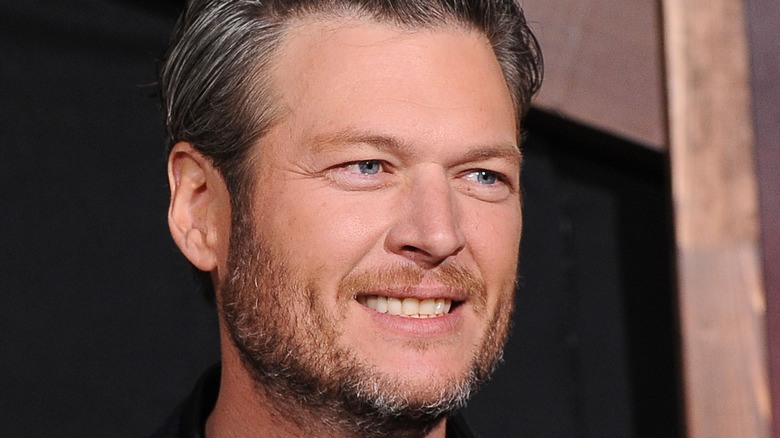 DFree/Shutterstock
Maybe the third time really is the charm — if you're Blake Shelton, anyway. 
The country singer and 2017's Sexiest Man Alive tied the knot to his blushing bride Gwen Stefani in July during a lavish but intimate ceremony on Shelton's Oklahoma ranch — the same place the famous duo sought respite during the ongoing COVID-19 pandemic. As we all know, the big day is only a very small blip in the marathon that is marriage. But, still, the couple seems to be thriving. One insider even told Us Weekly that Shelton feels "different" in his relationship with his new bride. "Blake is much more secure with Gwen. He can trust her, and there is a mutual level of respect," the source divulged about the newlywed's union.
But what makes Shelton think this trek down the aisle is different from the two times before? Keep reading after the jump to find out!
Gwen Stefani is the champagne to Blake Shelton's fried chicken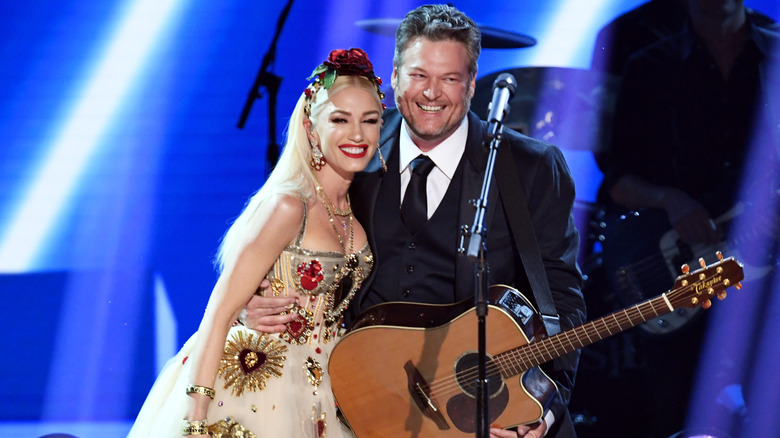 Kevin Winter/Getty Images
In short: Gwen Stefani is the yin to Blake Shelton's yang... or the champagne to his fried chicken?
Days after officiating the power couple's ceremony, famous television personality Carson Daly went on the record with Today discussing how the couple's differences balance them out. "They're an unlikely pair," he declared. "They're like if you pair delicious fried chicken with a glass of champagne. On paper and on the menu it doesn't seem to work, but it works. It's comfort food with class. And everybody roots for that." 
It's also reported that the couple makes a concerted effort to always have time for one another. They allegedly have a rule that the couple cannot be apart for more than two weeks. "It was something Blake insisted on," a source told Us Weekly. "They also deal with problems as soon as they surface. Nothing lingers." The source was also adamant that while the wedding itself didn't drastically change their relationship, there is a sense of security now that the pair has tied the knot. "Their lives haven't changed, but there is a permanence in knowing that they are married," the source revealed.
Blake Shelton and Gwen Stefani have a blended family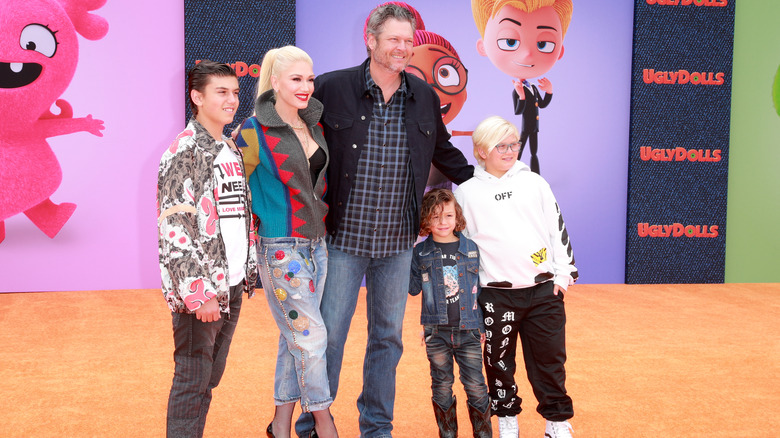 Rich Fury/Getty Images
Prior to marrying Gwen Stefani, Blake Shelton was married twice: first to the lesser-known Kaynette Williams, then to country music singer Miranda Lambert — no doubt a highly publicized union. (See what we did there?)
Stefani had also been married once, to rockstar Gavin Rossdale, prior to tying the knot with Blake. It's reported by People that both Shelton and Stefani experienced devastating splits from their spouses around the same time and leaned on one another during their time of grief. During an appearance on Howard Stern, Stefani famously told the talk show host that it was "unbelievable that God would put us in a position to have each other at that moment, in the same exact moment."
Stefani also brought three sons from her previous marriage into her union with Shelton. When asked about the challenges of taking on three stepsons, Shelton admitted that it was nerve-wracking at times. "That's a scary moment for me because it's one thing for me to be with the kids all the time and be their buddy, but you do have to consider after a while that they start to listen to things that you say and there's a lot of responsibility that comes with that," Shelton told Today. Congrats to the newlyweds!