The Crime You Didn't Know Scott Disick Committed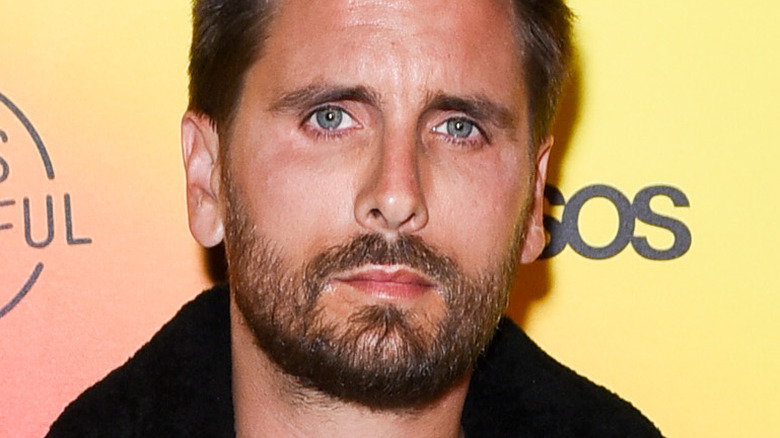 Presley Ann/Getty Images
It's safe to say that "Keeping Up With the Kardashians" will go down in history as one of the best reality shows of all time. Over the course of its 20 seasons, it had its fair share of iconic moments that are now embedded within pop culture. Remember when Kim cried over losing her diamond earring in Bora Bora and Kourtney slammed her and said "Kim, there's people that are dying"? Or how about that incident where Kim and Kris fought and Kim threw her mom's phone over the ledge? "It's what she deserves," she said at the time.
"Keeping Up With the Kardashians" has a long list of iconic moments, but arguably the most unforgettable one is that time where the whole family drove Khloé to jail, and Kim wouldn't stop taking selfies in the backseat. "Kim, would you stop taking pictures of yourself? Your sister is going to jail," reprimanded Kris. Fans may recall that Khloé was arrested for driving under the influence in 2007 and was sentenced to serve up to 30 days in jail. The reality star was released less than three hours later, and the rest of the Kardashians remained supportive of their sister.
But did you know that there's another member of the Kardashian clan who went to jail for the same exact reason? Keep reading to learn more.
Scott Disick and Khloé Kardashian have been arrested for the same offense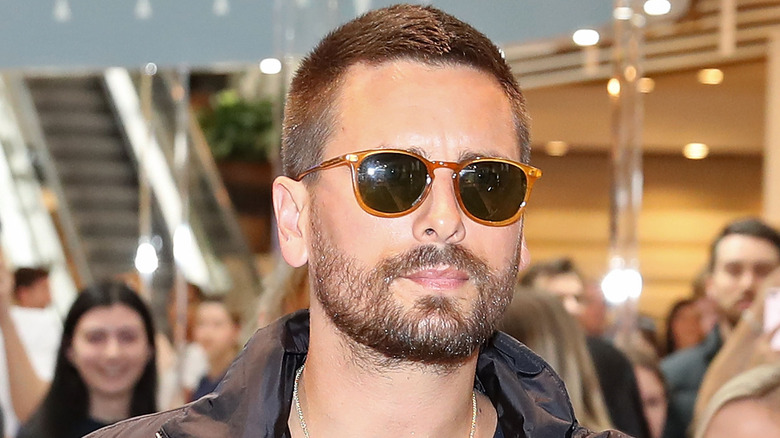 Scott Barbour/Getty Images
Scott Disick isn't exactly an official part of the Kardashian family (he and Kourtney never married, after all), but he may as well be. He dated Kourtney for over a decade. While they are no longer together, the two have maintained a close friendship and remained great co-parents to their children. He's also close with most of the Kardashian family members and shares the same hobbies and interests as them. And when it comes to Khloé Kardashian, Scott even shares the same crimes.
Scott had quite a few run-ins with the law over the years, but the one thing he has in common with the Kardashians (with Khloé, at least) is having been arrested for a DUI. But unlike Khloé, who was arrested when she had already gained popularity, Scott had a DUI when he was just 18 years old.
According to E! News, Scott was once arrested on suspicion of maneuvering a vehicle under the influence and then pleaded guilty to a non-criminal DUI charge. The socialite, who also happens to be very vocal about his struggles with alcoholism, appears to have learned his lesson, as the offense was never repeated.
Khloé Kardashian considers Scott Disick her "partner in crime"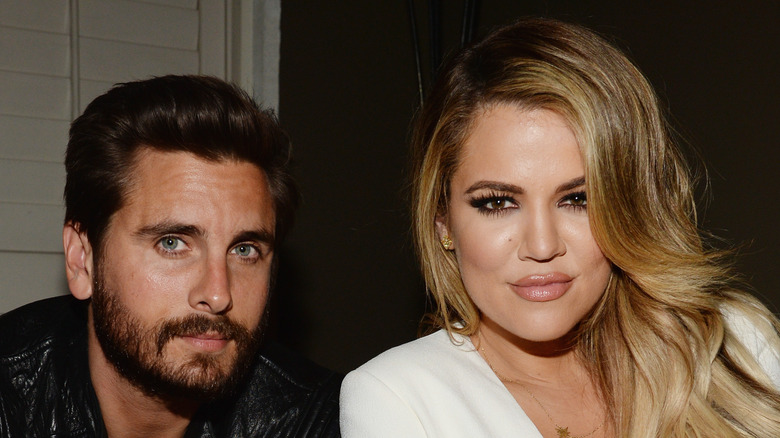 Chris Weeks/Getty Images
Despite Scott Disick's crime happening years ago, Khloé Kardashian wouldn't let him hear the end of it. And because they faced similar charges, Khloé even went on to say that they're each other's partners in crime! She even had pictures — or mugshots, rather — to prove it.
In 2014, when Scott turned 31, Khloé took to social media to give Scott a blast of the past on his special day. Instead of giving him a typical birthday greeting, she posted a mugshot of the entrepreneur from his 2001 drunk driving arrest.
Being the good friend that she is, Khloé wasn't going to let Scott be embarrassed alone. She shared side-by-side images of their mugshots together to wish him a very happy birthday, along with a very cheeky greeting. "Happy birthday to my partner in crime @letthelordbewithyou," Khloé wrote in the caption. I love you LD!!" What an unconventional birthday greeting, eh?