A Royal Expert Explains Why Prince Harry And Meghan Markle Are Trapped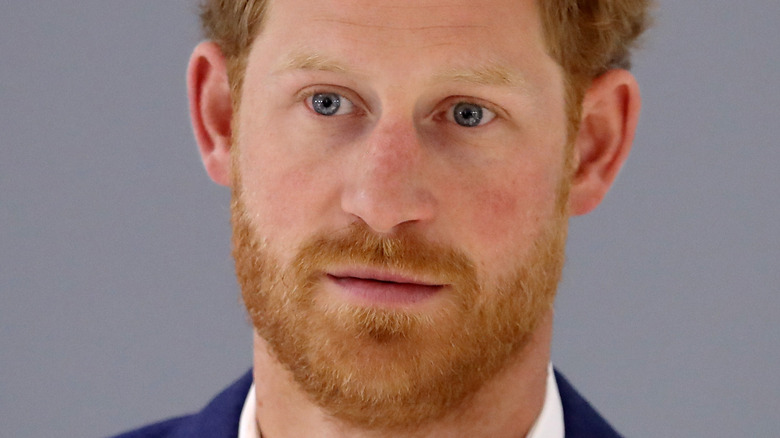 Chris Jackson/Getty Images
Prince Harry is a royal who has spent most of his life trying to evade the press, but at the same time, knows it's a push-and-pull relationship that he can't escape. And it's been like this for most of his adult life. During an interview for his 21st birthday, Harry admitted that press reports upset him, but he still reads them anyway. "I have to read them just for peace of mind, just to know what they've written," he said. "I don't think it's really a case of dealing with it. I don't know if you can deal with it, you just get on with it."
Now that the Duke of Sussex is a married and committed family man with two children, his perspective might have changed, but that still hasn't stopped the press from constantly writing about him and his life. In fact, one royal expert, Duncan Larcombe, who has reported on Harry since he was a teen, believes both he and his wife, Meghan Markle, are "trapped," especially when it comes to their future both in the U.S. and the U.K. This comes after a new YouGov poll suggests the Duke and Duchess of Sussex's popularity is at an all-time low back at home. Keep reading below to find out what else the expert has to say.
A royal expert suggests Prince Harry is between a rock and a hard place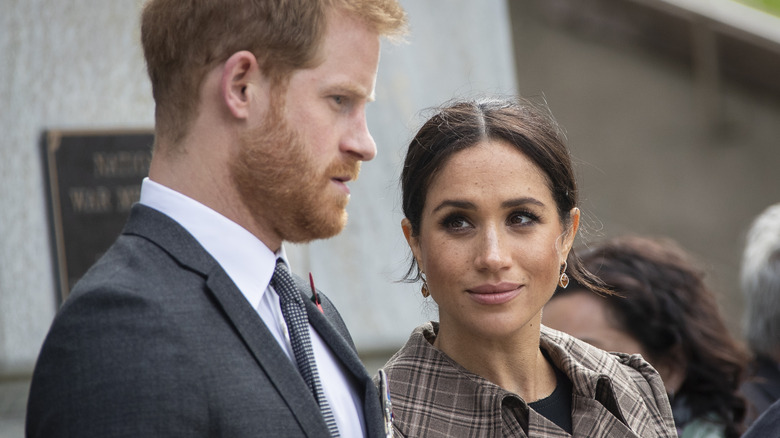 Pool/Getty Images
According to Closer, former royal editor Duncan Larcombe believes that Prince Harry and Meghan Markle are currently "trapped." He thinks Harry will grow wary of his life in the United States, but at the same time, can't return to the U.K., seeing how he and his wife both seemingly threw members of the royal family under the bus in their tell-all interview with Oprah Winfrey in March.
Larcombe says Harry is feeling a lot of "anger" and that things are really hard on him because he's barely on speaking terms with his family. "It's worrying to think what Harry has left if his American life fails for him. I don't think he'll be welcomed back as a working royal, but he would as a brother, son, and grandson," he explained. "If Harry's not on the balcony at Buckingham Palace, waving to the crowds, on the day his father or his brother becomes King, then I think the public will be done with him."
Yet, another source close to Harry told Us Weekly that the Duke has no regrets about his move and that he thinks moving to California "is the best decision he's ever made." Seeing how the royal family demands a busy life dedicated to the crown, it's no wonder Harry has kept his distance from them. The only thing Harry might be feeling trapped in is his relationship with the press.