Why Are Meghan And Harry Bracing For More Negative Press?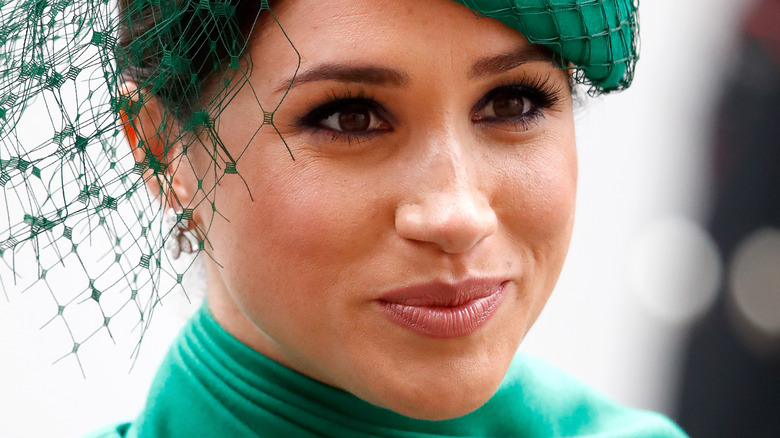 Max Mumby/indigo/Getty Images
British press claims it's "open season" for the Sussexes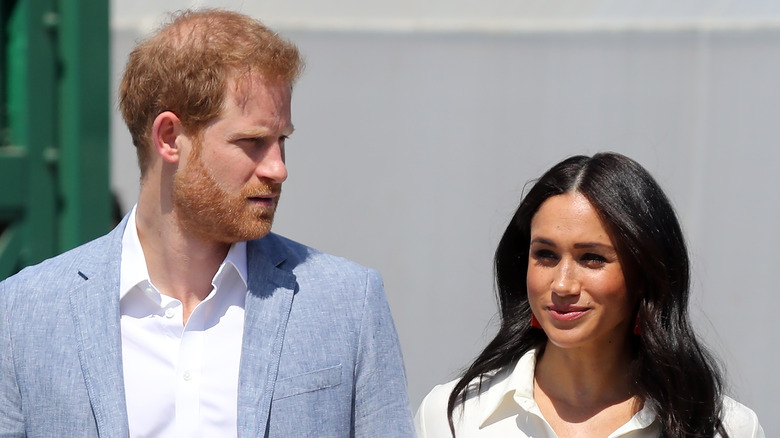 Chris Jackson/Getty Images
Following viral comments made by Piers Morgan about Duchess of Sussex Meghan Markle in regards to her claims she had "suicidal thoughts" within the royal family, complaints from around the world piled in for British media watchdog Ofcom. In fact, according to The Daily Beast, a whopping 57,793 complaints were filed against Morgan, who was then let go from his anchor position on "Good Morning Britain."
Six months after the explosive interview with Prince Harry and Meghan and Oprah Winfrey, Ofcom revealed its final verdict on Morgan, siding with the host's right to not believe "a word" the duchess said in the CBS interview. "Mr. Morgan was entitled to say he disbelieved the Duke and Duchess of Sussex's allegations and to hold and express strong views that rigorously challenged their account," read the verdict, according to The New York Times.
So what does this mean for the royal couple? Most likely, there will be a wave of negative press to come from British media. "I think for many commentators/opinion writers they'll use the ruling to take the gloves off," admitted one British editor to the Daily Beast. "It'll be open season." The new ruling gives flames to the already-burning fire between the Duke and Duchess of Sussex with the British press, and Piers Morgan seems to be celebrating.
Piers Morgan asked for his job back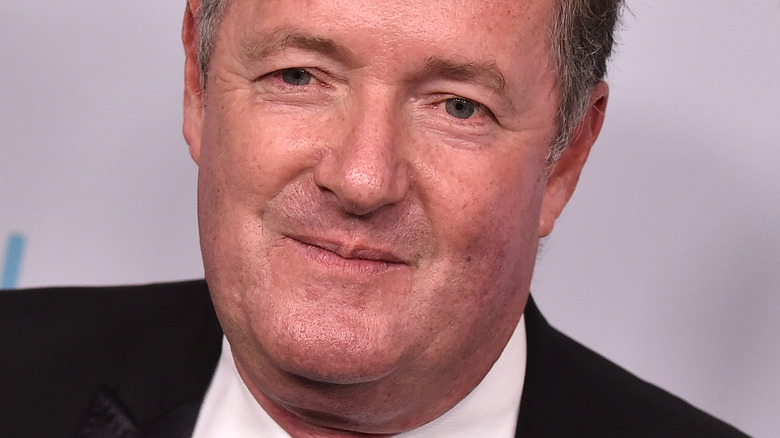 DFree/Shutterstock
Piers Morgan has never been one to shy away from sharing his true opinions on...well...everyone, even if his comments put his career at stake.
Following the bombshell interview between Oprah Winfrey and Meghan Markle, Morgan used his position on "Good Morning Britain" to express disbelief in Meghan's claim she was refused treatment while having suicidal thoughts within her time with the royal family. Co-host of "GMB" Alex Beresford then publicly called out Morgan for his obsession with the duchess, leading the host to storm off set and media watchdog Ofcom to open an investigation into Morgan based on "harm and offense" rules (via The New York Times). With Ofcom siding with Morgan on the controversial case, the former host is now celebrating and even asking for his job back.
"I'm delighted OFCOM has endorsed my right to disbelieve the Duke & Duchess of Sussex's incendiary claims to Oprah Winfrey, many of which have proven to be untrue," wrote Morgan on Twitter. "This is a resounding victory for free speech and a resounding defeat for Princess Pinocchios. Do I get my job back?"
The answer to that question is "no," as "GMB" reportedly has no intention of hiring Morgan back, according to the Mirror. However, that didn't stop the former host from writing an opinion piece for the Daily Mail calling the royal couple "self-satisfied Sussexes" and Meghan Markle a "whiny fork-tongued actress." Harsh...