What Was Kate Middleton's First Personal Instagram Comment?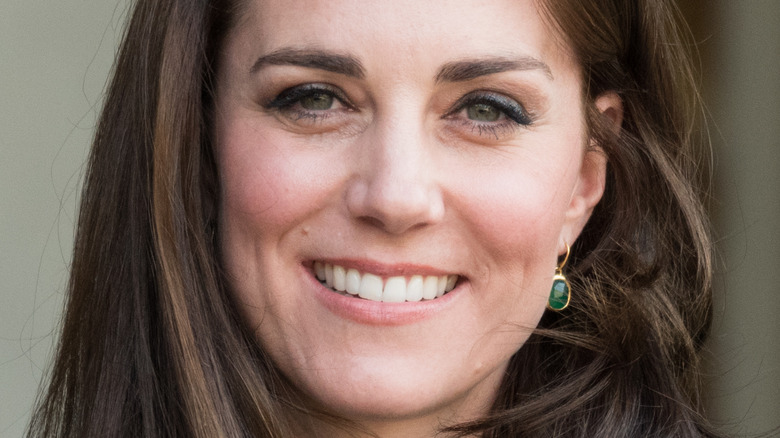 Frederic Legrand - COMEO/Shutterstock
Prince William and Kate Middleton recently changed their Instagram handle from @KensingtonRoyal to @dukeandduchessofcambridge, but the page's content has continued to give fans what they love: insight into the day-to-day lives and work of the Duke and Duchess of Cambridge. What does appear to be slowly changing, however, is the pair's involvement in making personalized posts. While the majority of their Instagram feed is the work of a dedicated social media person (or team?) "based at Kensington Palace," Prince William has been known to occasionally take the reins. Like in April, for example, when he briefly boycotted social media to show support for the "entire football community" which had decided to go dark for a weekend "in response to the sustained abuse received online by players" and other team members. Or in July, when Britain lost the Euro 2020 finals to Italy, sparking major backlash, and William sent out a fuming tweet to announce he was "sickened by the racist abuse aimed at England players after last night's match."
It sure seems William can't resist joining in on the conversation when the topic has to do with his beloved football (or soccer!) and now, the duchess is following suit by offering up her own insights on her favorite pastime: tennis. After all, as Town & Country notes, she's had some of the "best sports reactions of all time" at the Grand Slam and seeing as she couldn't attend this week's US Open in person, she decided to take her emotions online.
Kate Middleton sends well-wishes to a UK athlete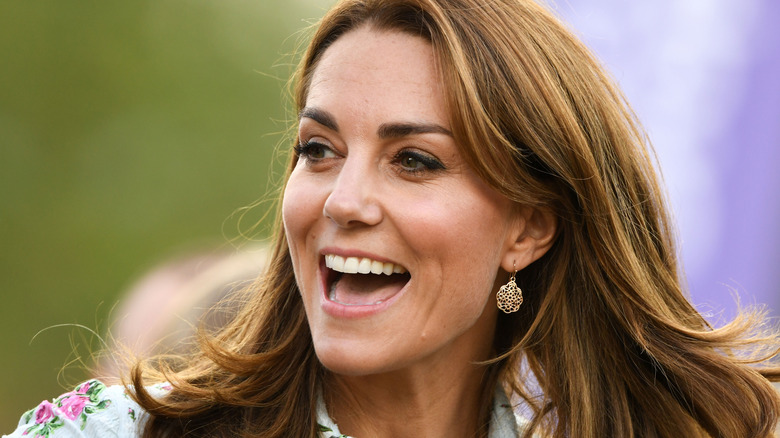 Bart Lenoir/Shutterstock
On Thursday, Britain's 18-year-old Emma Raducanu defeated Greece's Maria Sakkari at the US Open women's semi-final, becoming the youngest Grand Slam finalist since an 18-year-old Maria Sharapova made it into the Wimbledon finals in 2004, per The Guardian. On Friday, she took a moment to celebrate ahead of her finals match on Saturday (where she faced off against Canadian Leylah Fernandez and won) by posting a snap of herself practically jumping for joy at the Arthur Ashe Stadium. "Pure happiness under the lights in New York," she captioned the Instagram post, which gave way to over 13 thousands comments, including one from a very special well-wisher.
Kate Middleton briefly broke from tradition to make a personal social media comment (her first ever!) in which she congratulated Raducanu and wished her luck. "What an incredible achievement Emma! We will all be rooting for you tomorrow," she wrote, per Harper's Bazaar. Adding a fingers crossed emoji, she continued, "Wishing you the best of luck!" She then made it extra clear that the message was coming directly from her by signing off with a "C" for Catherine. Middleton also tweeted the message — and it wasn't her last! Following the young Brit's win, she took to @dukeandduchessofcambridge to give a "huge congratulations" to Raducanu for her "stunning performances and historic Grand Slam victory!" Adding, "We are all so proud of you," she also congratulated Fernandez on her "amazing achievements," concluding, "It's been a pleasure to watch. C."