Ivanka Trump And Jared Kushner Caused A Stir Over Their Met Gala Snub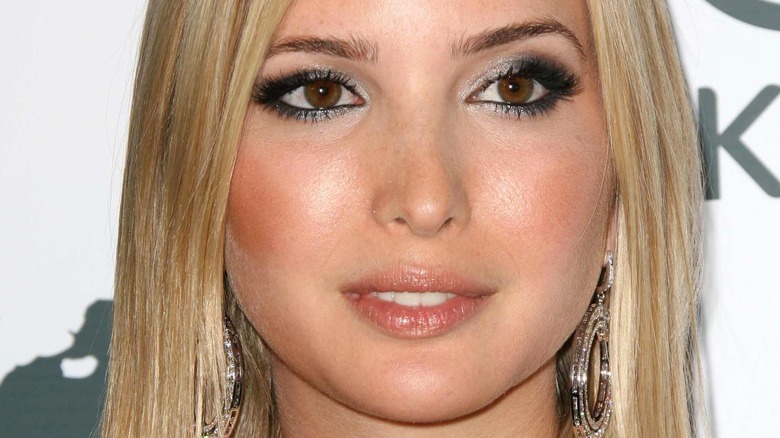 s_bukley/Shutterstock
The Met Gala is always one of the biggest nights in an A-List celebrity's social calendar. The annual event brings out the world's biggest stars in some of their most expensive, luxurious, and quite often downright wacky attire, making it one of the most important appearances for anyone who's anyone.
The big event is also a magnet for high society, with former President Donald Trump and his family members, including his wife, Melania Trump, and his daughter, Ivanka Trump, regularly attending the event in their most glamorous of attire. Donald has attended the party for years since the 1980s, when he first started walking the red carpet alongside his first wife, Ivana Trump.
However, that all changed when Donald's political career took off and the event's host, infamous "Vogue" editor Anna Wintour, made it clear that the Trump clan were no longer invited. Back in October 2017, Wintour told "The Late Late Show" host James Corden during the "Spill Your Guts or Fill Your Guts" segment that Donald was the one person she would not be invited back, to which Corden responded, "That's a great answer!" as the audience cheered. It seems like that un-invitation extended to Donald's family too, as the businessman's nearest and dearest haven't appeared at the prestigious event since.
Fast-forward to the 2021 event though, and Ivanka and her husband, Jared Kushner, who used to be regularly by her side for the party, were getting majorly trolled for missing out.
Ivanka Trump was trolled by The Lincoln Project over her Met Gala absence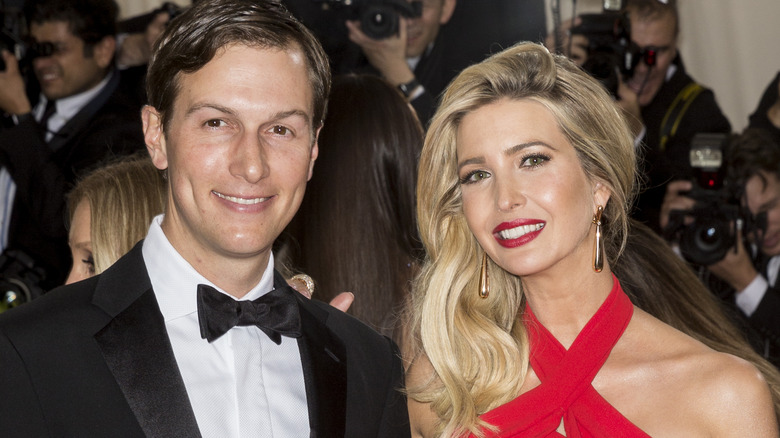 Ovidiu Hrubaru/Shutterstock
The 2021 Met Gala took over the Metropolitan Museum of Art's Costume Institute in New York City on September 13, bringing out all the big players in the world of celebrity and fashion. But, once again, the Trump family were nowhere to be seen and The Lincoln Project wasted no time in reminding Ivanka Trump in particular about her family's apparent ban.
Over on Twitter, The Lincoln Project posted a tweet that read, "EXCLUSIVE: We have obtained a leaked screen-recording of @IvankaTrump preparing for tonight's #MetGala" alongside a screen recording showing someone searching for novelty disguise glasses with a false nose and moustache. The video was viewed more than 125,000 times in just over 16 hours.
Others then took it upon themselves to share other humorous takes on Ivanka and her husband, Jared Kushner, being left out in the cold, as it's assumed the two weren't invited. "Can anyone RT pics of Ivanka and Jared from the Met Gala tonight? Thx," one person jokingly tweeted, while another wrote, "Met Gala tonight, eh? Ivanka and Jared won't be needing a babysitter tonight." A third teased, "Hey @IvankaTrump what did Jared wear to the Met Gala?"
The two haven't responded on their social media accounts and don't appear to have spoken publicly about seemingly no longer being on the guest list for the prestigious event, though we're sure Ivanka probably has a good sense of humor over her absence.