The Surprising Trait Prince William Shared With His Mother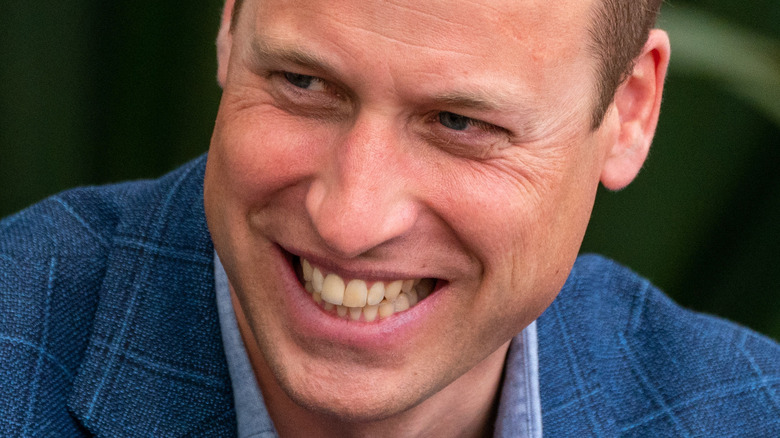 Wpa Pool/Getty Images
We may receive a commission on purchases made from links.
In April, Prince William celebrated his tenth wedding anniversary with Kate Middleton and documented the special occasion with two new portraits. Taken by British photographer Chris Floyd, the images show the royal couple smiling, holding hands, and (in a rare show of PDA) even snuggling up to one another! In addition to sharing three beautiful children, perhaps William and Kate have bonded amid their shared royal functions. After all, Kate has stepped up to the plate to shoulder more responsibility in the wake of Prince Harry and Meghan Markle's bombshell decision to step down from senior royal duties.
In the midst of COVID-19, the duo supported frontline workers by speaking to trainee nurses during an NHS video call. Kate has also spoken openly about mental health, a cause that's close to Prince William's heart, as well. And back in May, the Duke of Cambridge was caught flirting with Kate when introducing the pair's official YouTube channel, so it's safe to say they are going strong. But before Kate, Prince William was not always so confident with the ladies. In fact, he shares a surprising trait with his late mother, Princess Diana, that made it difficult for him to approach women. Keep reading to find out what it is!
Was Prince William shy?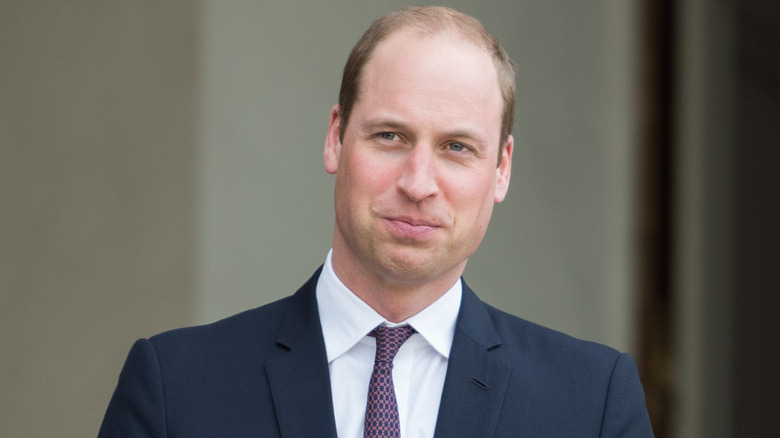 Frederic Legrand - COMEO/Shutterstock
According to The Cut, Prince William was popular in the social circles at Eton College, which he attended as a teenager. "William was very integrated," one of the royal's schoolmates told the outlet. "There's this sort of society in your top year where if you're kind of popular or beloved by teachers and boys alike you get voted into the Eton society, which is known as 'Pop.' William was a Pop so he was like a homecoming-king type." It makes sense that a royal would be popular in class, but Prince William's popularity is surprising given his innate sense of shyness, something he and his mother had in common.
In his book "William and Kate: The Love Story," author Robert Jobson suggested that William's "shy" mannerisms were a trait handed down from Princess Diana, who was nicknamed Shy Di. However, "in many ways, 'William the bashful' was a person he invented; a very effective cover for a boy who was growing in confidence daily," Jobson wrote. So, perhaps William wasn't as shy as he made himself out to be? After hearing of his "shy" reputation, the Duke of Cambridge dispelled the myth himself. "I was called shy because I put my head down so much when I was in public," he revealed in a 2002 interview (via Express), adding that "it was never because I was shy." He continued, "I thought that ... if I kept my head down, then I wouldn't be photographed so much."
How Prince William was impacted by his mother's death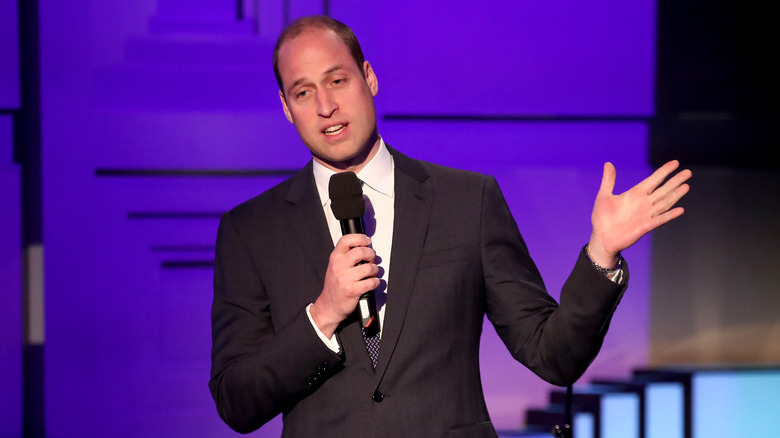 Chris Jackson/Getty Images
Though Prince William does not identify as shy, he still struggled with periods of social withdrawal, particularly after Princess Diana's death. In her novel, "Kate: The Future Queen," royal biographer Katie Nicholl explained how the late Princess of Wales impacted Prince William's attitude toward social life. "Painfully shy and acutely aware of his unwanted celebrity, William was known for keeping his head down, self-consciously trying to avoid the attention he attracted," Nicholl wrote. "He was still coming to terms with the trauma of losing his mother two years earlier in a tragic car crash in Paris."
Princess Diana's tragic death sent shockwaves across the United Kingdom — but naturally, the loss hit her two young sons the hardest. "The loss to Prince William and Prince Harry was almost unbearable, and when William returned to school, he threw himself into his studies as a distraction," Nicholl added, via "Kate: The Future Queen." Once again, it's unclear whether William's withdrawal can be attributed to "shyness" alone. In recent years, the Duke of Cambridge has opened up about how his mother's death triggered mental health struggles. "I think when you are bereaved at a very young age ... I can resonate closely to that — you feel a pain like no other pain," he shared in a 2019 BBC special. Thankfully, the prince has found relief in sharing his story. "It also brings you to all those other people out there who have been bereaved," he said.