Mel B Accuses Ex Of Producing Porn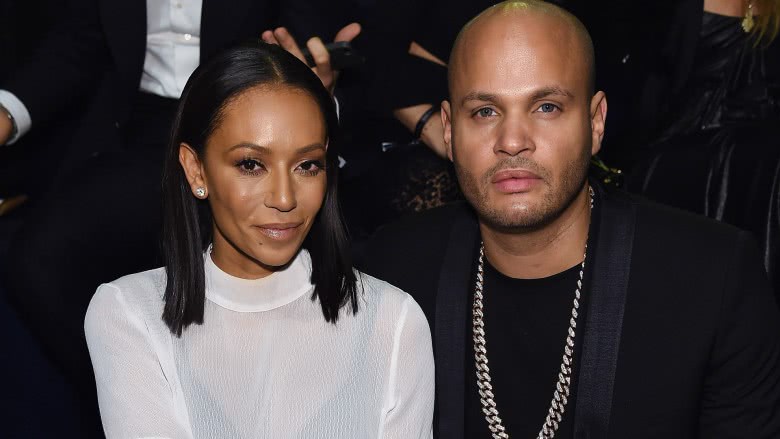 Getty Images
The latest bizarre turn in Melanie "Mel B" Brown's divorce from Stephen Belafonte: She's claiming her estranged husband is a producer of pornographic films.
Brown's lawyer, Larry Bakman, made the allegations during a custody hearing on Friday, April 23, 2017, The Sun reported. Bakman claimed that there are "money trails" tying Belafonte, 41, to pornography. In documents obtained by TMZ, Brown's legal team alleges that there is evidence on family computers of Belafonte's ties to the adult film industry, as well as evidence that he's filmed some of the pornography himself. The lawyers also alleged that there are "paper trails" connecting him to spaces rented in Los Angeles for the purpose of filming pornography.
According to The Sun, Bakman asked during the hearing, "Is [visitation] going to take place in a residence which he is using to film adult pornography?"
Brown's attorneys also accused Belafonte of letting his pal, rapper True Life, sleep in their five-year-old daughter Madison's bed in the family home despite True Life previously serving time for manslaughter. Madison and the estranged couple's other children weren't home at the time, but Bakman and Co. still believe it to be poor parenting and poor judgment on Belafonte's part.
Despite the allegations, Belafonte was awarded monitored visitation with Madison. However, a judge shot down his request for visitation with Brown's daughter Angel, 10, whose biological father is Brown's ex, Eddie Murphy.
The news is a major break for Belafonte, as Brown, 41, had a restraining order barring him from contacting her or any of her children. As Nicki Swift previously reported, Brown accused Belafonte of numerous incidents of domestic violence in her restraining order filing. Belafonte adamantly refuted all claims of abuse. The restraining order also claims that Belafonte attempted to blackmail Brown with sex tapes featuring her and sometimes other women, including their former nanny—another allegation he denied.