The Cameo You Forgot Monica Lewinsky Made On SNL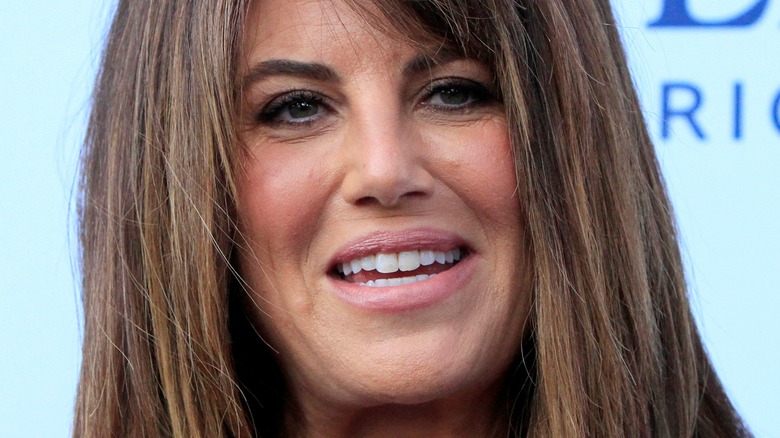 Kathy Hutchins/Shutterstock
In the weeks leading up to the September 7 premiere of Ryan Murphy's third installment of his "American Crime Story" anthology series, which centers around the events of the 1998 Bill Clinton impeachment scandal, the public has once again cast its gaze on one of the historical moment's major players. Monica Lewinsky, who was a White House intern in her early 20s when she entered a consensual sexual relationship with then-President Clinton — one rife with overwhelming power dynamics that have become increasingly obvious in hindsight — has reified her agency and autonomy as one of the main producers of "Impeachment: American Crime Story." 
Through the show, Lewinsky has, by all appearances, finally been able to tell her own story in all of its complexity, which in the years leading up to it had hardly, if ever, been the case.
Though Lewinsky spend a large portion of her time between the Clinton scandal and now away from the spotlight, which she explored at length in her 2014 Vanity Fair essay, she hasn't been completely out of the public eye. Case-in-point: her cameo on a segment on the NBC sketch show "Saturday Night Live" in 1999, in which Lewinsky played herself up for laughs. But looking back, what did her cameo say then about the U.S. as a whole? And what does it say about us now? Keep on reading to find out more.
Monica Lewinsky made an impression on Saturday Night Live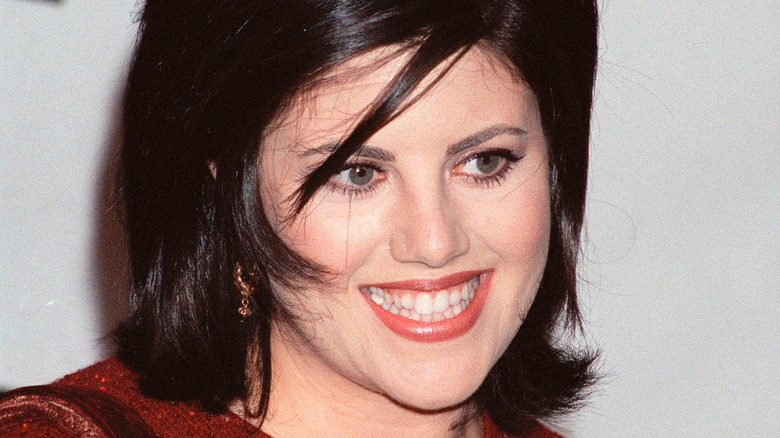 Featureflash Photo Agency/Shutterstock
Monica Lewinsky's "Saturday Night Live" cameo took place in May 1999, just months after Bill Clinton was acquitted by the Senate. Her appearance was central to the plot an installation of the long-running "SNL" sketch "The Ladies' Man," which routinely featured cast member Tim Meadows dispensing tongue-in-cheek advice to various people who called into a hotline for his dating expertise. 
The sketch, which featured Lewinsky as a guest, used her cameo as a vehicle to rib Lewinsky for participating in a sexual relationship with then-President Clinton, with references to the Clinton scandal — ones which, as Decider noted in its 2021 critique of how the controversy was handled by "SNL" at the time, seemed steeped in "part serendipity" and "part meanness."
While Lewinsky seemed to take the whole thing in stride with (albeit scripted) earnestness in her responses — after a caller asks her whether she has had phone sex, she says she has "with one guy," but "his name doesn't really matter," Meadows quips in with "why don't we just call him William Howard Taft?" — parts of the skit are uncomfortable with the distance of age. And the most glaring offense in this case actually has little to do with Lewinsky — and everything to do with another point person in the Clinton scandal.
Monica Lewinsky's presence on SNL wasn't necessarily limited to a cameo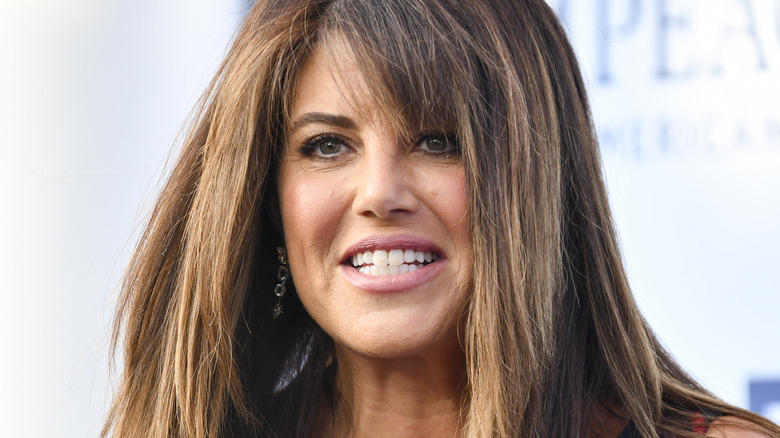 Rodin Eckenroth/Getty Images
Toward the end of Monica Lewinsky's "Saturday Night Live" cameo, an appearance by Linda Tripp, played in cringe-worthy drag by John Goodman, prompts Lewinsky to say that there's "no way" she'll ever forgive her, referencing the audio recordings Tripp made of their phone conversations after Lewinsky revealed her relationship with Clinton. 
As Decider extrapolated in its appraisal of Goodman-as-Tripp on "SNL," the Tripp ploy was a hallmark of how the show handled Tripp as a high-profile figure, ridiculing her for her looks — which, ironically, the media routinely did to Lewinsky as well at the time the episode aired. Unfortunately, At this time, depictions of this ilk — especially ones that involved other players in the Clinton scandal — were far more the rule rather than the exception, per Decider.
Even though Monica Lewinsky technically only appeared on "Saturday Night Live" in person one time, it doesn't mean she wasn't a presence throughout a number of episodes, if not seasons. During her career as an "SNL" cast member, comedian and actor Molly Shannon frequently appeared as a Lewinsky caricature, oftentimes portraying Lewinsky as naïve to the point of unflattering. Years later, Shannon herself stated in a 2011 interview (via The Hill) that she has remained uncomfortable with her depiction of Lewinsky, which was exacerbated after both met on set, though she considered it an "honor" to play her in general.