RHONJ: What Dolores Catania's Ex-Husband Frank Does For A Living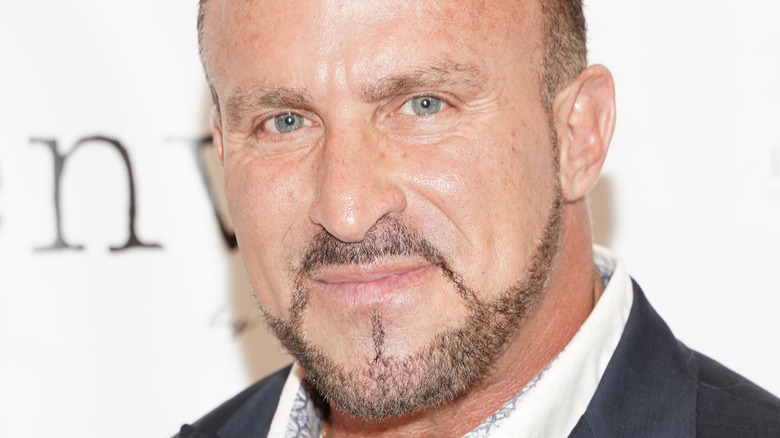 Manny Carabel/Getty Images
Fans of "The Real Housewives of New Jersey" will know that Dolores Catania has a somewhat unconventional relationship with her former husband, Frank Catania Sr. The two have been divorce for over two decades, but haven't exactly gone their separate ways. The ex-couple — who share two children together, Frank Catania Jr. and Gabrielle "Gabby" Catania — have been pretty open about the fact that Frank's infidelity put an end to their marriage, but still have a very close relationship.
Their closeness — despite dating other people — has raised a few eyebrows more than once, no more so than when it was revealed back in 2019 that Frank was actually moving back into Dolores' home despite them not being romantically involved.
Dolores has repeatedly defended their close post-divorce relationship, even saying in May while chatting on Us Weekly's "Getting Real with the Housewives" podcast, "Everybody wants us to be together. We are together, we really are. We never separated, even though we got the divorce." She continued to normalize their bond, adding that she wanted to "write about" their unique relationship "someday" in order for people to "understand that you could still have a relationship with someone" after a split like theirs.
But when "RHONJ" fans aren't discussing Dolores and Frank's unconventional relationship, they're chatting about Frank's career woes. We already know all about Dolores' job, but what does her ex-husband actually do for work? Read on to find out.
Dolores Catania and Frank Catania Sr. teamed up to flip houses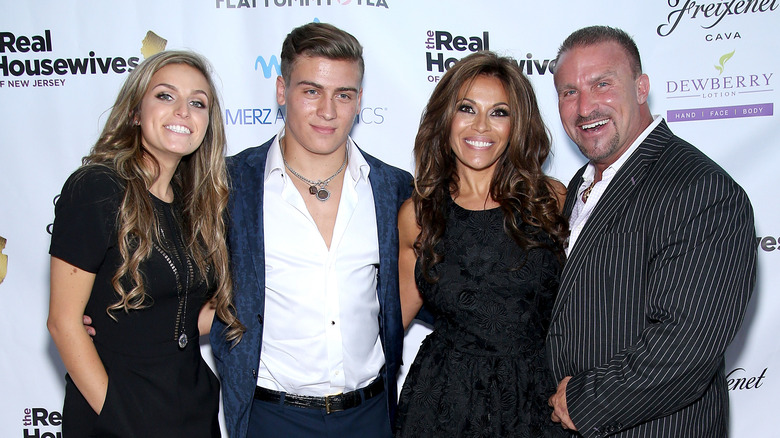 Paul Zimmerman/Getty Images
You know what they say, the couple who divorces each other should flip houses together. Okay, well, that's not exactly a saying, but it definitely seems to work for Dolores Catania and Frank Catania Sr. 
The star admitted on "The Real Housewives of New Jersey" Season 11 episode "Pineapple Puss" that she and Frank had teamed up to renovate homes together and sell them on for a profit. "Frank and I are still in the house flipping business. Luckily, we have not been affected by Covid, because people are fleeing the city and buying the houses," she explained during the episode, which aired in April 2021.
In a twist that may seem a little odd for some, Dolores and Frank even teamed up to build a home for Dolores' boyfriend, David Principe, which she happily showed off while giving a home tour via her Instagram Stories back in 2019 (via Bravo).
Another property Dolores and Frank Sr. worked on together was listed on Zillow and sold for $665,000 in 2019. Dolores shared a look at the New Jersey home on her Instagram, where she called it "the latest project Frank and I have been up to!"
It seems like the couple who flips houses together, erm, stays divorced together? But flipping homes hasn't always been Frank's job...
Frank Catania Sr. was disbarred as a lawyer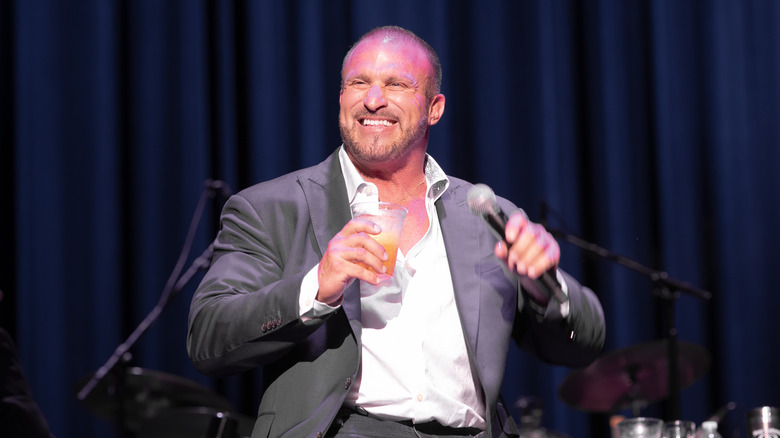 Manny Carabel/Getty Images
"The Real Housewives of New Jersey" fans may remember that Frank Catania Sr.'s vocation when he first appeared on the show was that of a lawyer. He practiced law in New Jersey before he and Dolores Catania joined forces to flip houses, but was disbarred in 2017 under a bit of a cloud of controversy. Frank had been admitted to the bar in 1991 and specialized in real estate deals (via Page Six).
Dolores Catania opened up about Frank's situation on the Season 9 premiere of "RHONJ," "Wives and Dismeanors," explaining, "Frank is no longer an attorney. He was disbarred." She added that he "didn't follow protocol" and "borrowed money from his client's trust account," which is known in the legal world as "co-mingling funds." Dolores added that although he was "not allowed to do that... nobody lost money. Nothing was stolen. But it was enough to get him disbarred."
The Supreme Court of New Jersey filed a complaint against Frank, claiming he borrowed money from trusts and escrow accounts of real estate deals he had been involved with and was asked to reimburse the money.
Frank didn't initially tell Dolores about being disbarred, and she admitted on "Watch What Happens Live" in 2018 that "it was so devastating what he went through, that I understand it was too hard to tell me. So I have compassion for him. It's not acceptable, but I kind of understand where it came from."