The One Moment That Changed Steve From Blues Clues Forever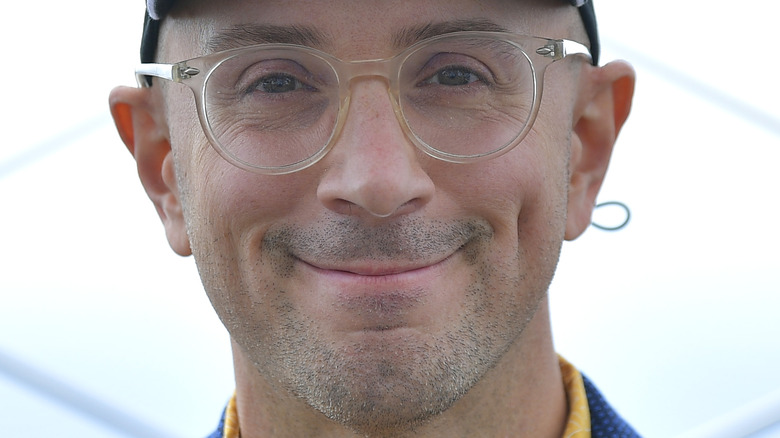 Roy Rochlin/Getty Images
If the collective grieving of millennials on September 8 was any indication, it's that the '90s kids sorely missed Steve Burns. The former "Blue's Clues" host had resurfaced for the show's 25th anniversary and left a touching message saying that he never forgot the millions of viewers worldwide who grew up with him.
"You remember how when we were younger, we used to run around and hang out with Blue and find clues and talk to Mr. Salt and freak out about the mail and do all the fun stuff?" Burns said on the anniversary video. "And then one day, I was like, 'Oh hey, guess what? Big news, I'm leaving. Here's my brother Joe, he's your new best friend,' and then I got on a bus and I left and we didn't see each other for like a really long time? Can we just talk about that? Because I realize that was kind of abrupt."
It was abrupt indeed. Burns told his audience that he was "leaving for college" and exited the show, much to everyone's surprise. He went on to share that he "got to use my mind and take a step at a time and now I literally am doing many of the things that I wanted to do." But, what most people don't know is that Burns left the show because he was going through changes that he did not want the public to see, especially his "Blue's Clues" audience — keep reading to find out what we mean.
Steve Burns left 'Blue's Clues' simply because he was getting older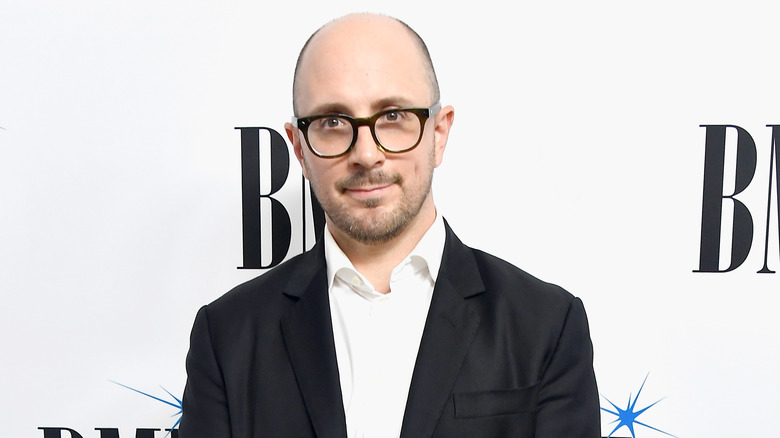 Frazer Harrison/Getty Images
For years, the rumor mill was filled with speculation as to why Steve Burns decided to leave "Blue's Clues" for good. Some believed that he left to pursue a music career, and some absurd claims even swore that he had met his demise (clearly, that proved false!). The speculation had gotten so ridiculous that Burns went ahead and created a Twitter account with the handle @SteveBurnsAlive just to dispel the claims, according to HuffPost. "I Googled the conditions of life, and I meet every single one of them, I can assure you," Burns told the publication. "I am certainly alive. I know that for sure." Hey, at least he could joke about the situation!
The outlandish claims were perhaps a result of the public's denial that Burns had left, but eventually, he had to clarify that he parted ways with the show because he was getting older.
"I left the show because it was just simply time to go. I was pretty much playing a boyish, older-brotherish kind of character on the show. I was getting older; I was losing my hair; a lot of the original gangsters on the show, like the people who created it, were all moving on to other careers," he said. "It just felt like time. I just had a gut feeling like it was time to go." Fair enough!
Steve Burns didn't sever his ties with 'Blue's Clues' completely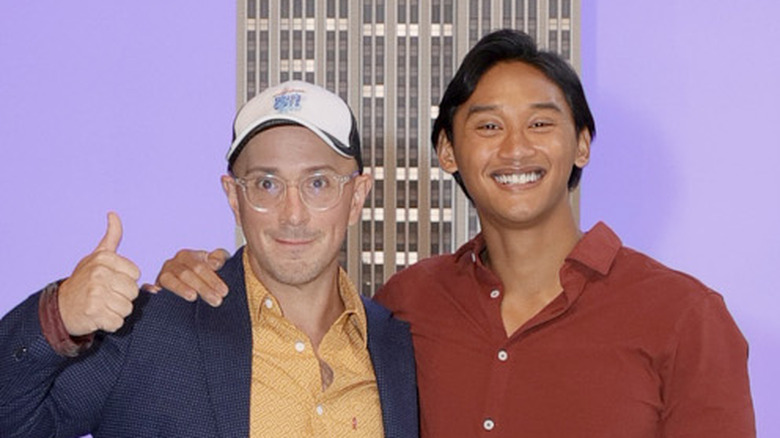 Michael Loccisano/Getty Images
While Steve Burns stopped hosting "Blue's Clues" to pursue other things, he didn't skidoo completely. In fact, he even served as consulting producer on the series and wrote and directed a handful of episodes "I'm writing, directing, and all that stuff, and mentoring Josh a bit," he said in an interview with Scary Mommy. He also shared how he was instrumental in casting Broadway star Josh Dela Cruz as the new host. "I had the great honor of being a part of the search for the new host, and I give Josh two thumbs up!" he said in a Nickelodeon press release. "He can definitely fill my shoes, and the rugby shirt."
Dela Cruz was thrilled to have the opportunity, telling Forbes, "I used to watch the show with my little sister and never thought that I would be in television. It's been a really humbling experience."
Burns may no longer be the friendly neighborhood Steve we knew him to be, but he couldn't be more thankful that many tuned in and had fun with him all those years. "I wanted to tell you that I really couldn't have done all of that without your help. And in fact, all the help that you helped me with when we were younger is still helping me today, right now. And that's super cool," Burns said in the anniversary video. "I guess I just wanted to say that after all these years, I never forgot you. Ever. And I'm super glad we're still friends."