How Farrah Abraham Would Feel If Her Daughter Wanted Plastic Surgery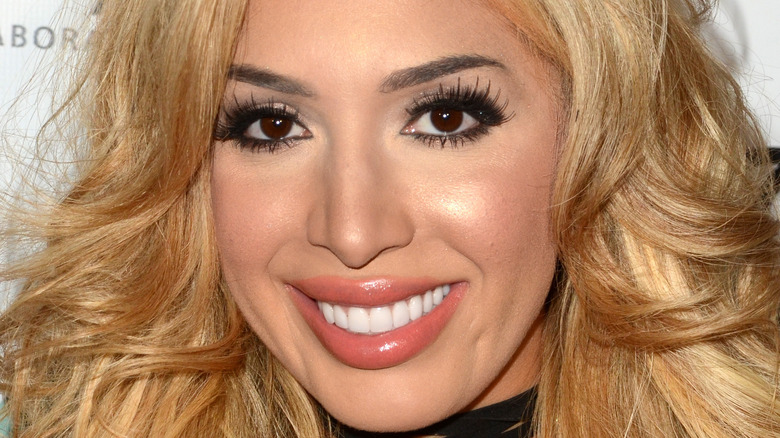 Kathy Hutchins/Shutterstock
Farrah Abraham has made no secret of her plastic surgeries. The former "16 & Pregnant" turned "Teen Mom" and "Teen Mom OG" star is looking pretty dramatically different today than when fans were first introduced to her as she prepared to become a mom to her daughter, Sophia.
The reality star has spoken out on multiple occasions about going under the knife, writing in her 2021 book, "Dream Twenties: Self Guided Self Help Memoir" (via The Sun), "Yes, it's true, I got plastic surgery and with that responsibility and freedom, there is a lot I learned. I am grateful I got to show or document pretty much my first to my last procedure publicly. That includes even the mess-ups." She added, "There will be those insecure times with plastic surgery, where it's not like the amazing boob job that just changes your world where life is going to stay sunny and pour money all over you."
The star went on to recall how she went under the knife for rhinoplasty and also received a chin implant she supposedly didn't want. Farrah claimed she was asked to leave it for a year to "see if [she] liked it without all of the swellings," but returned to have it taken out after those 12 months were up. Farrah wrote the implant put her at "one of the lowest points" when she made "bad choices." 
So, with everything she knows about plastic surgery, what would Farrah think if her daughter wanted a procedure?
Farrah Abraham would "support" Sophia's plastic surgery decisions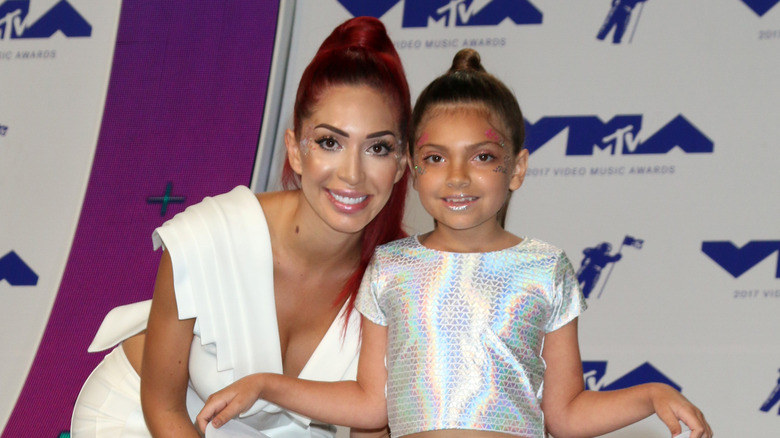 Kathy Hutchins/Shutterstock
After all Farrah Abraham has been through with her plastic surgeries, it may come as somewhat of a surprise to hear that she's not totally against the idea of her daughter, Sophia, going under the knife.
The former "Teen Mom OG" star told In Touch in 2015 that she was "going to support" her child "if she validly wants something, that's not outlandish, and she envisions herself that way." Farrah even shared that she'd be willing to help out Sophia herself. "Hopefully by that time, I'll have like 15 years or so, I'll be out with my Ph.D. and my doctorate, and I will be able to help her clinically and personally. So I'm supportive in that," she added of her daughter, who was 8 years old at the time.
But it sounds like Sophia is adamant on staying natural. In 2019, while speaking to OK!, Farrah was asked how she'd react if Sophia wanted surgery, to which the then 10-year-old hit back, "That would never happen, first of all!" 
Farrah added, "Sophia is gorgeous. Sophia is naturally gifted, blessed. I'm so blessed. I had an amazing child," but admitted she and her daughter have had "conversations" about plastic surgery "and making sure... there's top... you know, top popular surgeries in females. And that's like nose, boobs, butts. I don't know. I'm sure there's something else now. But I think that's just common to be curious, ask about those things."
What does Farrah Abraham's daughter think about her plastic surgeries?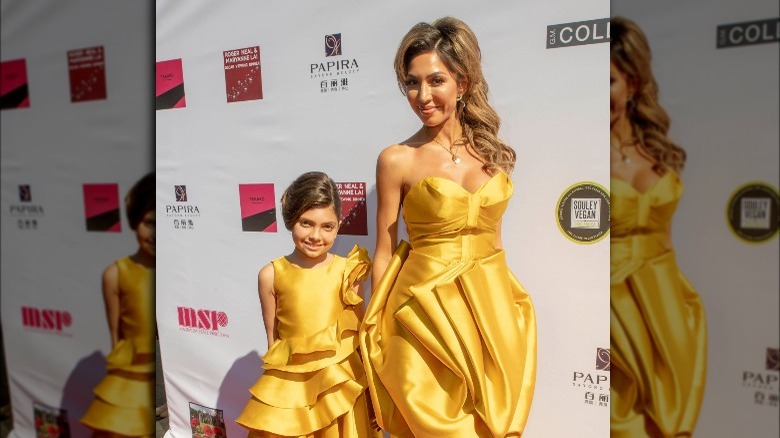 Eugene Powers/Shutterstock
As for what Farrah Abraham's daughter, Sophia, really thinks about her mom's multiple plastic surgeries, it sounds like she may be a fan despite suggesting she didn't want to have any herself. In late July, Farrah posted a video to Instagram that showed her undergoing butt injections which inspired a gushing comment from her daughter's Instagram account. 
"I HAVE THE BEST WOMAN AS A MOM, who is everything and more & I totally think my mom is body is goals," Sophia's account wrote alongside three red heart emoji. "Health and happiness is #1 for moms who work so hard.For all who act like you can speak for me go get mental help. [You're] not her child but you wish you were," the comment continued. "Sorry [you're] damaged by your parents but I'm not. SAVE THIS IN YOUR PHONE SO YOU DON'T FORGET."
Farrah — whose multiple plastic surgeries have had quite the effect on her career — replied to the comment, writing, "[red heart emoji] you best daughter ever" with two praising hands emoji.
But while Sophia seemed to approve of her mom's procedure, not everyone was so convinced. Over on Reddit, fans questioned if Sophia — who was 12-years-old at the time — really did leave the comment, with some suggesting Farrah may have written it.
Either way, with or without surgery, we're just hoping this mother daughter duo keep on doing what's best for them.