Kristin Cavallari Gives Parenting Advice To Pregnant Heidi Montag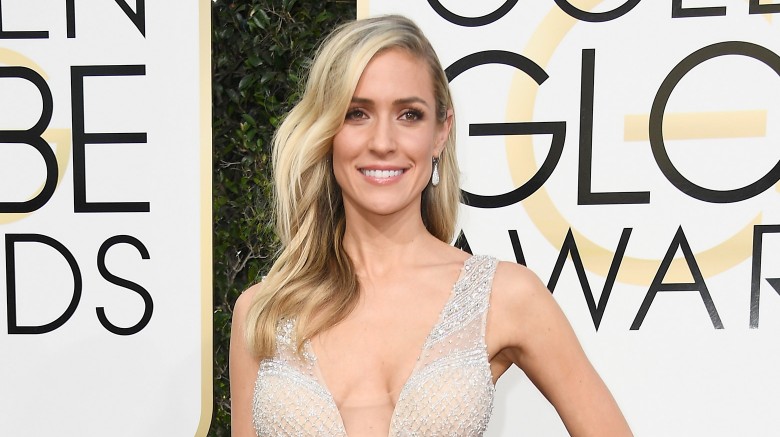 Getty Images
Former Laguna Beach (2004-06) mean girl Kristin Cavallari is now serving as a wellspring of advice for her past co-stars.
In an interview with Entertainment Tonight at the launch of her jewelry line, Uncommon James, Cavallari, 30, revealed that her former The Hills (2006-10) castmate Heidi Montag, also 30, has been calling her up and asking for parenting advice. "Heidi has been asking me lots of baby questions," she stated on April 28, 2017. "I'm so excited for her. I know she's been wanting a baby for a while."
Cavallari noted that one of the first questions Montag asked was about baby names. "I was like, 'Heidi, this is your baby. ...It's what you want to name your baby,'" she recalled, adding, "I sent her a whole list of things I loved as a mom [during] the first six months, because I remember being a first-time mom, I [didn't] really have anyone I could turn to."
Montag and her husband, Spencer Pratt, announced they were expecting their first child together in April 2017. Cavallari, on the other hand, already has three children of her own with her husband, former Chicago Bears quarterback Jay Cutler.
But they're not the only former MTV reality show stars to start growing their families. Audrina Partridge gave birth to a daughter in June 2016. Lauren Conrad shared news that she was pregnant with husband William Tell's baby in early 2017. In February 2017, Whitney Port told Instagram followers that she was going to be a mother as well.
And, while we doubt that Conrad and her former BFF Port have hit up their former frenemy for advice, Patridge has apparently tried to gleam some sage wisdom from Cavallari. "Audrina reached out a lot when she was pregnant," Cavallari told ET. "It's really cool that they feel comfortable enough to come to me and that they look to me for that kind of advice.
Cavallari, who's now putting down roots in Nashville, Tenn., also offered up some advice for new moms out there—not just her California friends. "It can be overwhelming," Cavallari said. "It's the cliché things like sleep when the baby is sleeping, and just, like, knowing everything is a phase—knowing that everything will pass."
"The first six months are hard. They are really hard," she continued. "Just know it will be over, you will be sleeping again. It gets easier. I thought it got easier as it went on, so everything is a phase."
Well, there you have it. While it's not the most insightful advice, you can't say it's not accurate.