Tom Girardi Makes A Stunning Claim About Erika Jayne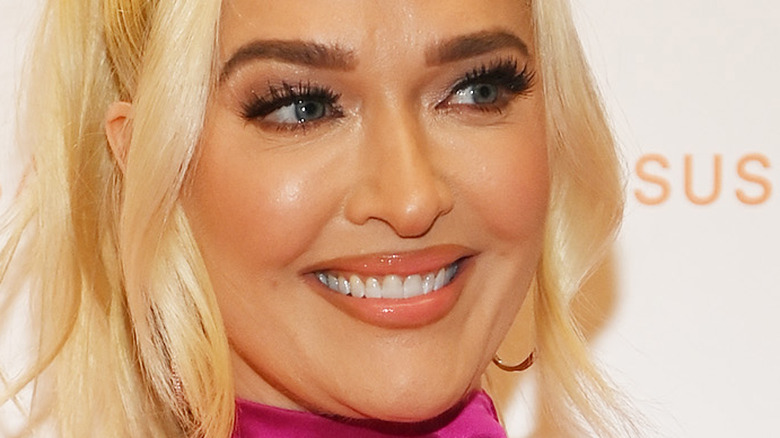 Denise Truscello/Getty Images
It's been about a year since Erika Jayne filed for divorce from her husband of 22 years, famous LA lawyer Tom Girardi. A month after news broke of their split, Erika and Tom were accused of using their divorce as a way to cover up the millions of dollars Girardi allegedly embezzled from the families of plane crash victims he represented. 
The lawsuit filed claimed that they allegedly embezzled money "to keep up their celebrity status," per Vulture. It continued, "Tom and Erika must project a public image of obscene wealth at all times, and at whatever the cost ... as a result, and most egregiously, Tom has resorted to embezzling the proceeds of settlements that should have been directed to his clients." A month after that, Girardi's personal assets were frozen after a federal judge ruled that he misappropriated $2 million in client funds, per the Los Angeles Times.
Meanwhile, Erika Jayne was filming Season 11 of "The Real Housewives of Beverly Hills" during the drama, and viewers are now seeing her reactions first-hand on the show as these bombshells came out. The main question among all the women throughout the entirety of the season has been: "Did Erika know what Tom was doing?" While some cast members have stood by her side since news of their divorce broke, a few are a bit more skeptical about how much Erika knew. In a rare public appearance, Girardi weighed in on what his estranged wife really knew. Read on to find out.
Tom Girardi claims Ericka Jayne knew about his legal woes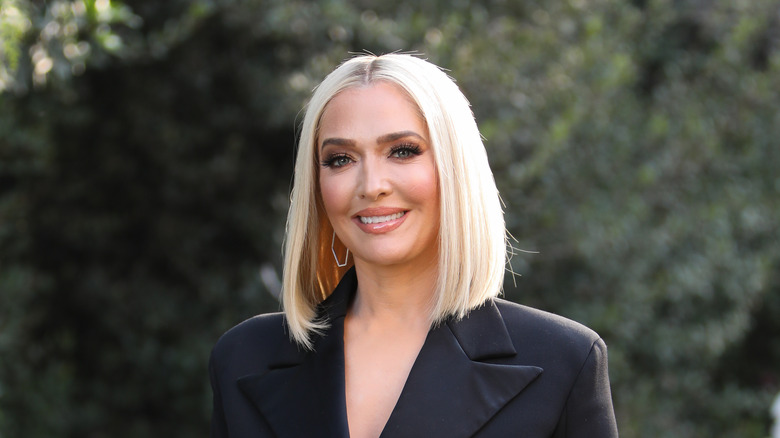 Paul Archuleta/Getty Images
Tom Girardi has maintained a low profile since news broke of his divorce and legal troubles. Girardi has only been seen publicly twice, the first time being at a gas station looking frail and with a black eye, as reported by People. Plus, his mental health has unfortunately declined. In response, Girardi's brother, Robert, filed to be his temporary conservator in January. The petition described Tom's mental state as "sadly deteriorated to the point where he cannot care for himself without assistance," per People. Robert was named his permanent conservator in July. 
Girardi, who is now residing at an assisted-living facility, was seen again in September, this time leaving an LA restaurant when he was asked by paparazzi whether or not Erika Jayne knew about the scandal. He replied, "I think she does," per Page Six. While there has been no evidence presented to corroborate this, his claim refutes Erika's stance that she was not involved. 
Meanwhile, other housewives have admitted to hearing about Girardi's legal troubles long before the news broke. Camille Grammer revealed on Twitter that she heard rumors at Andy Cohen's baby shower in 2019, while Bethenny Frankel called his financial problems LA's "worst-kept secret" on her podcast, "Just B," and claimed Girardi owed her ex Dennis Shields $500,000, per Page Six. Only time will tell if Erika has a response to her ex-husband's accusation.