The Truth About Jennifer Garner's Relationship With Michael Vartan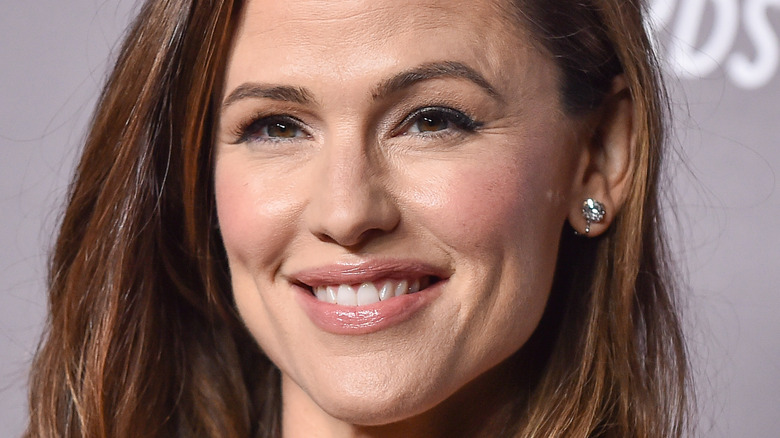 DFree/Shutterstock
Jennifer Garner's best-known relationship is undoubtedly her marriage to Ben Affleck. The couple tied the knot back in 2005 but ended things in 2018. And now that Affleck is with another Jennifer in his life — his ex-fiancé Jennifer Lopez — a lot of Garner's fans can't help but wonder if she is also someone willing to dig deep into her past to find renewed love. 
For someone who once told an Australian radio station (via People), "I am single and boring and home on Saturday night all by myself," Garner has been linked to some of the most handsome and talented men in the entertainment industry, including her ex, Michael Vartan. In between her marriages to Affleck and her ex-husband Scott Foley, Garner spent a lot of time with her "Alias" co-star both on and off-screen.
In fact, a lot of people can't help but wonder what is really going on between Garner and Vartan, as they have been linked to each other several times since Garner separated from Affleck. Scroll down below to find out the truth about their relationship.
Jennifer Garner's past is more complicated with Michael Vartan than Ben Affleck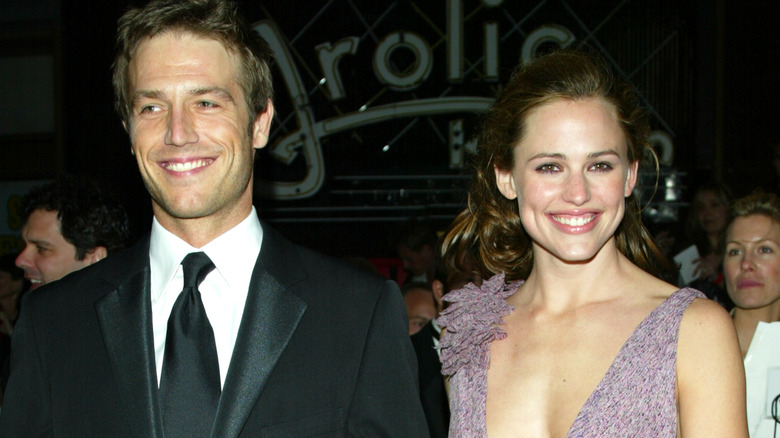 DFree/Shutterstock
In 2015, there was speculation that Jennifer Garner was spending a lot of time with Michael Vartan shortly after it was reported that her marriage to Ben Affleck was on shaky ground, per OK!. "Since finding out she and Ben are on the rocks, he's been reaching out more, and she's really been enjoying memory lane," one source told the publication. Shortly after that, there was another report from Radar Online in 2016 that suggested Affleck was allegedly suspicious of Garner's friendship with Vartan, as one source said that Garner was "always crying on Michael's shoulder." 
During that same time, Garner admitted to Vanity Fair in an interview that things simply weren't working between her and Affleck in their marriage. "He's just a complicated guy. I always say, 'When his sun shines on you, you feel it.' But when the sun is shining elsewhere, it's cold. He can cast quite a shadow," she said. Meanwhile, Vartan was certainly single as he and his real estate ex-wife Lauren Skaar divorced in 2014, as detailed by E! News.
Fast-forward several years later, and the media still seems to be linking Garner's name to Vartan so much so that the actor himself had to step up and say something about it.
Michael Vartan doesn't want to fix what's broken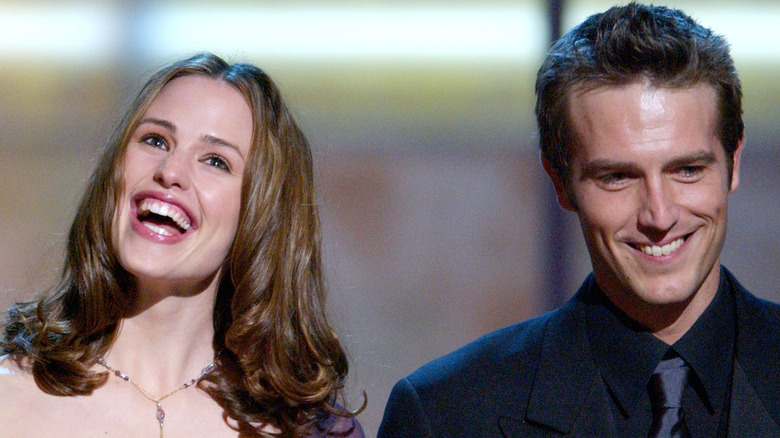 Vince Bucci/Getty Images
While it seems like the press would really love to see Jennifer Garner and Michael Vartan back together again (another Jennifer visiting old flame!?), the actor admitted in 2018 that it will never happen. Even though in 2005 he told USA Today that, "Jennifer and I were best friends first, during (the romance) and after," he hinted in 2018 that whatever was broken in their relationship remains permanently broken to this day. 
As Vartan told E!'s "Daily Pop", "Oh, my God... I don't think so. If it didn't work once, there's a reason it didn't work. Everyone's getting single. It's crazy. Everyone's realizing that is so much easier to be single. I love relationships. When they work, when they're great, they're great and when they're not, they're not."
As far as Garner is concerned, the mother of three wants to make sure that whoever the next man is in her life, he's going to be in it to win it. "Jen wants to make sure that when she finally does decide she is ready for romance that her next man is in it for the long run," one source told ET Online. Sometimes it sure does take a long time to find that Mr. Right and from the looks of it, Garner's not worried that time will come!