Selena Gomez Responds To 13 Reasons Why Backlash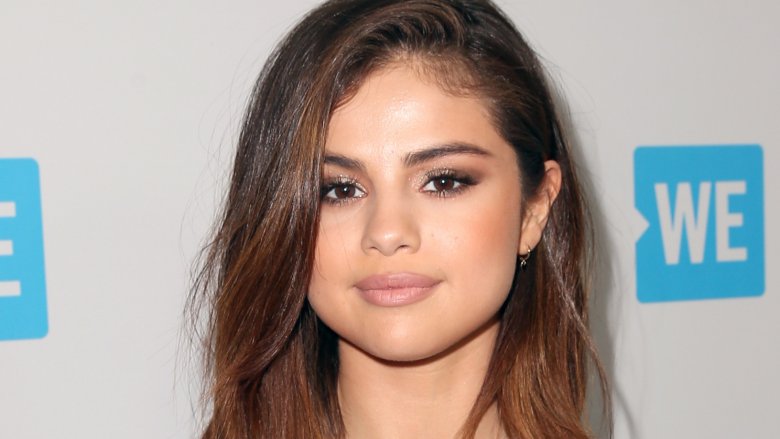 Getty Images
13 Reasons Why is quickly becoming one of the most talked about shows on Netflix—and one of the most controversial.
Since the 13-episode series premiered on Netflix in late March 2017, it has come under fire for glorifying suicide and exposing young audiences to potentially triggering content.
A week and a half after 13 Reasons Why writer Nic Sheff penned an essay for Vanity Fair justifying the controversial suicide scene of the show's protagonist, Hannah Baker, co-executive producer Selena Gomez stepped forward to offer up her thoughts on the backlash surrounding the show.
"We stayed very true to the book and that's initially what Jay Asher created was a beautifully tragic, complicated yet suspenseful story and I think that's what we wanted to do," Gomez told the Associated Press. "We wanted to do it justice and, yeah, [the backlash is] going to come no matter what. It's not an easy subject to talk about, but I'm very fortunate with how it's doing and I'm overwhelmed, very proud of it."
Although the 24-year-old maintains her pride in the project, celebrities like Zara Larsson and Paris Jackson aren't as impressed. While Larsson slammed the show for romanticizing suicide, Jackson took to Instagram to warn her followers that watching the show might leave them in a "dark place."
Controversial or not, it seems that the show isn't going anywhere anytime soon. According to The Hollywood Reporter, the series is reportedly being considered for a second season.
However, it seems that even the stars of 13 Reasons Why aren't sure about the fate of the show. Dylan Minnette, who plays Clay Jensen, told Ellen DeGeneres that he believes he'll be among the last to know about the show's renewal.
"I feel like the world's going to know before we do if it happens," he said. "I'll be online and be like, 'Oh, there's a second season.'"