The Truth About Katie Couric And Diane Sawyer's Tense Relationship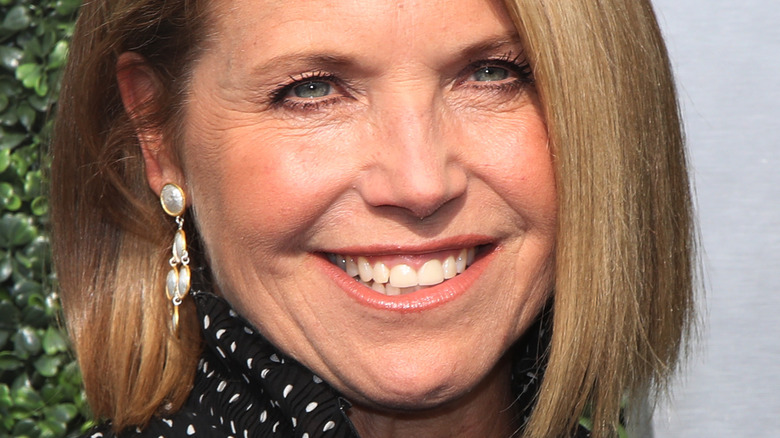 Leonard Zhukovsky/Shutterstock
Katie Couric may be re-hatching an old feud with fellow journalist Diane Sawyer, revealing her past feelings toward Sawyer in an upcoming memoir.
The book, "Going There," is described by publisher Little, Brown and Company as "heartfelt, hilarious and very honest," according to the New York Post. However, judging by leaked snippets of the memoir, Couric's new book is proving to be way more "honest" than "heartfelt."
The long-time journalist who first began her career at CNN, became a household name thanks to her anchor duties for NBC's "Today," the "CBS Evening News," "60 Minutes," and finally as a correspondent at ABC News. In 2012, the journalist even landed her own talk show, appropriately titled "Katie."
While Couric's time in the new business has landed the journalist some monumental interviews, the TV host is now looking back at her career and taking jabs at some famous stars including Prince Harry, Deborah Norville, and previous morning TV rival Diane Sawyer. With Couric and Sawyer competing as the two leading ladies in news television, it's no wonder their relationship grew to be tense. But fans would never guess just how strained the journalist's career wars became.
Katie Couric said Diane Sawyer "must be stopped"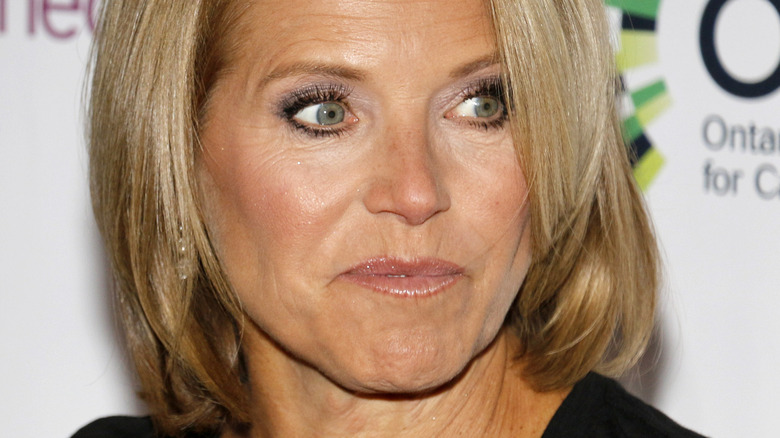 Tinseltown/Shutterstock
Beginning in the 1990s, journalist Katie Couric spent 15 years working for NBC's "Today," working her way up to becoming one of the most memorable faces on television. At the time, Couric's biggest competition was the other leading lady in news, Diane Sawyer, who anchored ABC's "Good Morning America."
"That woman must be stopped," Couric said of Sawyer, according to her memoir "Going There," which was leaked to the New York Post. Couric went into detail about how her rivalry with Sawyer even went so far as to prompt the journalist to get the words printed onto a throw pillow. "I loved that I was getting under Diane's skin," admitted Couric. In "Going There," Couric opens up about how Sawyer being a voice "full of money" led her angst, accusing the then "GMA" host of acting as a family woman to land a big interview that Couric eventually took back.
"I'm pretty sure I speak for Diane when I say neither of us ever resorted to actual fellatio to land an interview," Couric wrote in her memoir. "We both engaged in the metaphoric kind — flattering gatekeepers, family members, and whoever else stood in the way of a big get."
Diane Sawyer came under fire for her Whitney Houston interview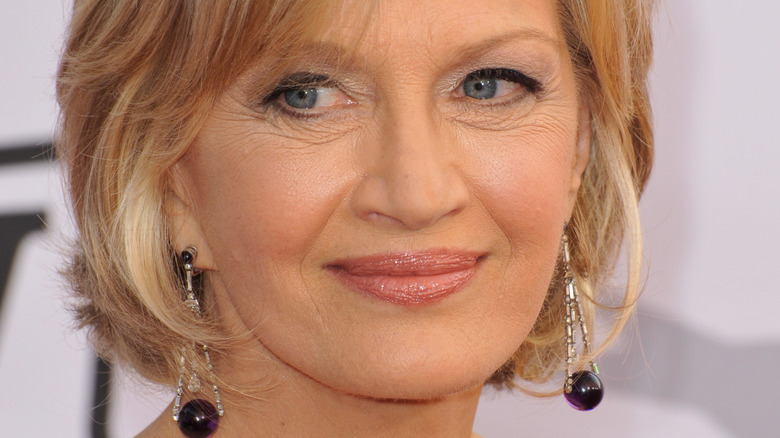 Featureflash Photo Agency/Shutterstock
One "big get" that put Diane Sawyer a step ahead of Katie Couric was her infamous 2002 interview with late singer Whitney Houston.
"There was a very fine line between a revealing interview and the exploitation of troubled, often traumatized people in service of tawdry tidbits and sensational sound bites (e.g., Diane bearing down on an agitated Whitney Houston about eating disorders and drug use, which yielded the memorable comeback 'crack is whack')," wrote Couric in her memoir, "Going There" (via the New York Post).
Sawyer's interview with the legendary singer has come up in years past as being insensitive, with Sawyer opting to pull out photos of the star mid-interview and using her weight to question the star about her reported drug use.
"First of all, let's get one thing straight. Crack is cheap. I make too much for me to ever smoke crack. Let's get that straight, okay? I don't do crack. I don't do that. Crack is whack," said Houston at the time (via Mediaite). With new reckoning on how the media handles celebrity interviews, the Sawyer-Houston sit-down is one that hasn't always aged well.