What Did Katie Couric Really Reveal About Prince Harry?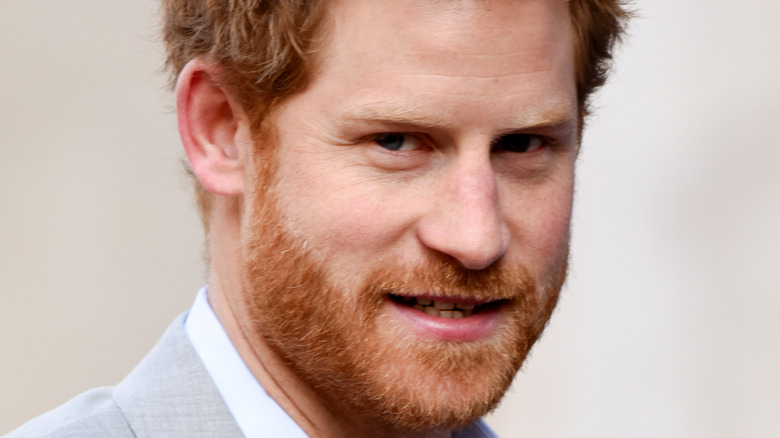 Bart Lenoir/Shutterstock
Over the years, Prince Harry has been surprisingly candid about his troubled past — particularly following the death of his mother, Princess Diana. He struggled in the public eye and turned to drugs and alcohol to cope with his grief. "I can safely say that losing my mom at the age of 12 and therefore shutting down all of my emotions for the last 20 years has had a quite serious effect on not only my personal life but also my work as well," the duke revealed on Bryony Gordon's "Mad World" podcast, per SheKnows.
Prince Harry also told Oprah Winfrey on their Apple TV docuseries, "The Me You Can't See," that it was especially difficult from the age of 28 to 32. "I was willing to drink, I was willing to take drugs. I was willing to do the things that made me feel less like I was feeling," he shared (per CNN). " ... I would probably drink a week's worth in one day on a Friday or a Saturday night."
The royal continued, "And I would find myself drinking not because I was enjoying it but because I was trying to mask something." As it turns out, famed journalist Katie Couric also remembers a specific detail about Prince Harry during that trying chapter in his life.
Scroll ahead to read what she had to say about his party past in her new tell-all book.
Katie Couric claims Prince Harry smelled like alcohol and cigarettes when they met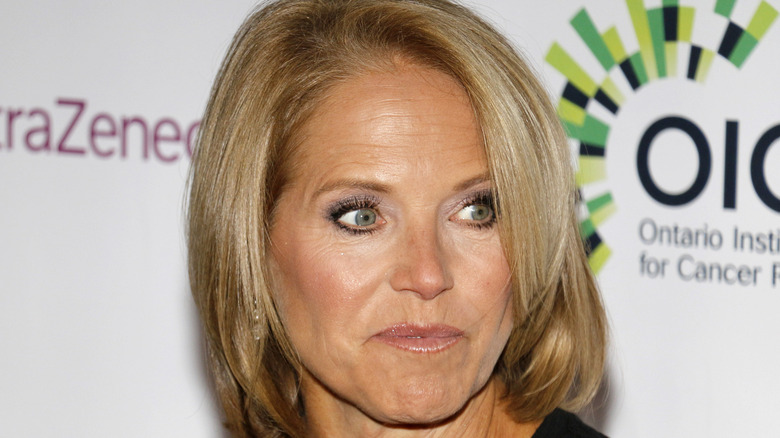 Tinseltown/Shutterstock
In Kate Couric's upcoming memoir, "Going There," she chronicles her journalism career and all the people she's interviewed over the years, including Prince Harry. According to the Daily Mail, the famed TV host opened up about meeting and talking to the Duke of Sussex at a polo match in Brazil back in 2012, in which she claims he smelled of cigarettes and booze. She added that the scent seemed to "ooze from every pore" in his body.
Thankfully, a lot has changed for Prince Harry, and he's totally different person than the one Couric met all those years ago. He went from a party animal (who was once photographed fully naked in Las Vegas) to a proud husband and father. He's also proved that his family and his mental health come first after announcing that he and wife Meghan Markle were stepping down as senior members of the royal family in January 2020.
As previously mentioned, a lot has changed — and fans can probably expect Prince Harry's own memoir to shed more light on his younger days.