Will Gloria Estefan Ever Get Plastic Surgery?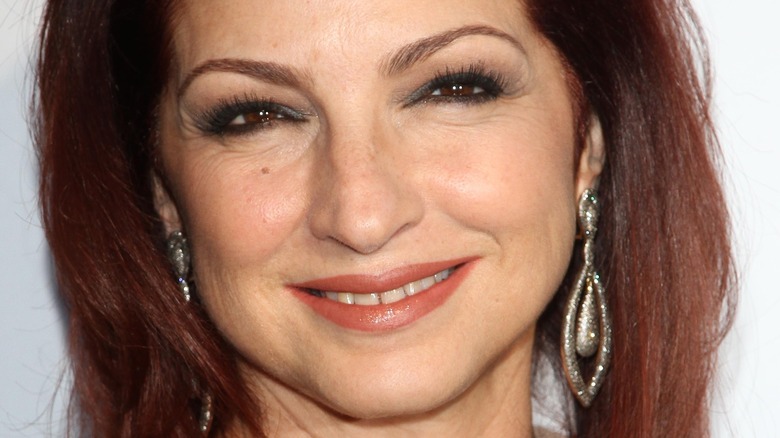 s_bukley/Shutterstock
Gloria Estefan is known for getting music lovers "on their feet," but she got candid about plastic surgery when she chatted with Drew Barrymore on October 8. Estefan is tackling the subject on "Red Table Talk: The Estefans," a spinoff of Jada Pinkett Smith's "Red Table Talk."
During a conversation about plastic surgery, Gloria referenced some of her "Red Table Talk" guests, saying, ​​"The people that are on the show are in their 20s, and they've had massive plastic surgery. And one of them regrets it greatly, and the other one embraces it, and we've checked it all out. I go, 'I have a ponytail lift, I put a ponytail on and squeeze that hair back as tight as possible.'" Her daughter Emily chimed in, "My mom sleeps with her face on ice, that's what she does."
However, don't expect Gloria to go under the knife anytime soon. "Honestly, people think I've had it, I've had it down my back, I've never had it yet," she explained. "We were interrogating the plastic surgeon that came on the show about a lot of different things ... She [Emily] freaks out if I ever tell her, 'Hey, I don't know maybe and she goes, 'Mom!'"
The women also discussed "unrealistic beauty standards" and the key to a successful talk show. Keep reading for more details.
Emily Estefan would never get plastic surgery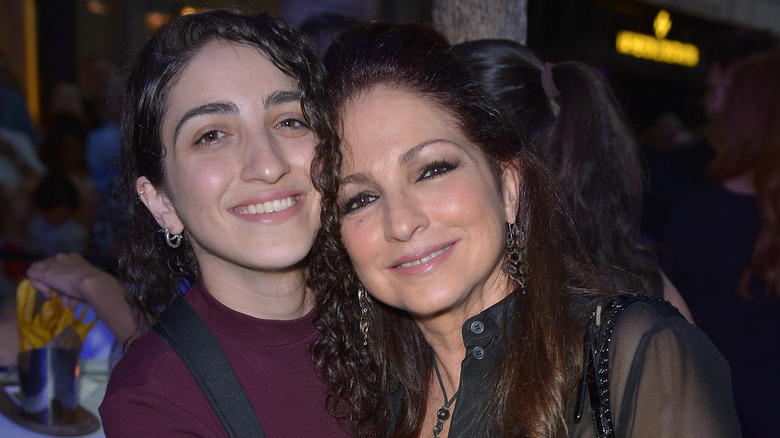 Johnny Louis/Getty Images
The Estefan family opened up about plastic surgery on "The Drew Barrymore Show" on October 8, and they have no plans to alter their bodies. "I'm freaked out by it," Emily Estefan said. "However, I'll tell you this, we explore the duality of unrealistic beauty standards, like, what are you seeing on Instagram? ... Kim Kardashian, we don't judge, but the way that her body is actually in real life, you can't work out and look like that, right?" Gloria Estefan added that she worries about "Instagram versus reality."
The Estefans and Drew Barrymore then discussed younger people having more procedures, and Emily didn't hold back. "It's okay to use that word [unrealistic, alien] because it's to describe just that the features are not what we are normal, human features that biologically we're used to seeing," she said. "Those fillers that are so big or the Brazilian butt lift ... these are things that are dangerous to our biology." Gloria agreed, adding, "you're making permanent changes at a very young age."
Barrymore asked about how the women are with being good listeners, as they're on a talk show. Gloria didn't seem fazed as she said, "The table is a safe place ... We're not journalists, we're having a conversation, three women. Our point is to have a conversation. And to have a conversation, you have to have people that have different opinions from us."