Queen Latifah Opens Up About Her Weight Struggles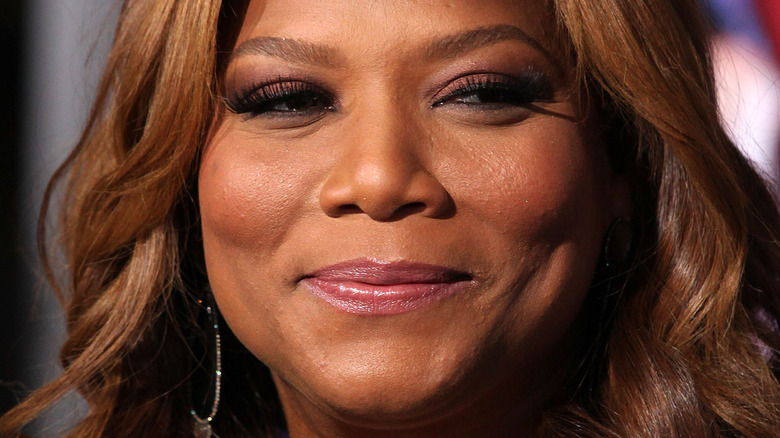 DFree/Shutterstock
Queen Latifah has proven she can do it all, having successfully built an impressive rap career as well as an impressive acting career. She has built a career many could only dream of, and she's done it while staying true to herself. She's now getting real about her experiences in this realm, specifically her weight, and her fans will not want to miss what she has to say.
The star, whose real name is Dana Elaine Owens, caught her first big break in acting by joining the cast of Fox's "Living Single" back in 1993 (per IMDb). As Entertainment Weekly detailed, the show focused on four single black New York City women, and it was an enormous hit. Queen Latifah starred alongside "The Facts of Life" star Kim Fields, "In Living Color" personality Kim Coles, and "The Cosby Show" veteran Erika Alexander. She's stayed busy in the entertainment industry since then, even having her own daytime talk show for a couple of years. She's worn a producer hat for numerous projects and has also lent her voice to many animated characters. More recently, she has headlined the CBS series "The Equalizer," which also stars Chris Noth, Adam Goldberg, and a handful of others. 
Queen Latifah has plenty of clout in the industry these days, but that hasn't always been the case. At times, she had to deal with those in power commenting on her weight, and she's now ready to tackle the topic head-on.
Queen Latifah doesn't let her weight hold her back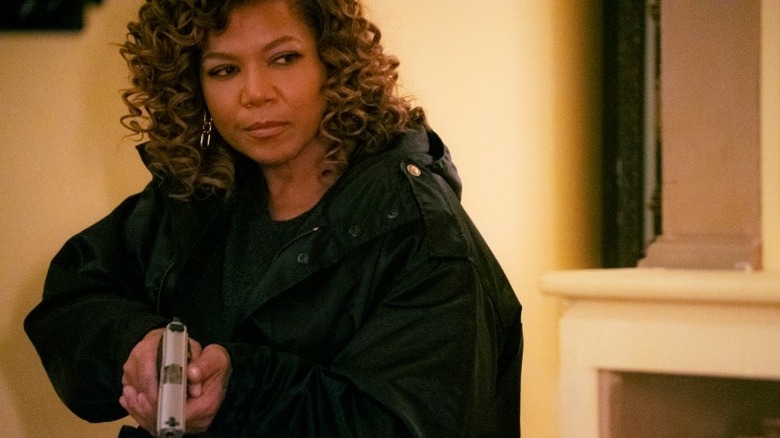 Barbara Nitke/CBS
In October, Queen Latifah talked with "Entertainment Tonight" about weight. "There are so many things being discussed openly from mental health to all kinds of other things, why not tackle obesity?" she questioned. She added, "I think obesity is always connected to a stigma, to shame," explaining that she wants to "just really educate people about what it really is, which is a health condition." Queen Latifah explained that she has been judged for her weight, and she felt shame over it. Now, she's joined a campaign called "It's Bigger Than Me" to spark conversations regarding weight.
The star said her "swag is on" and while she "might be a little obese," she's working to "keep it in check." Queen Latifah noted she was typically the biggest girl in her class, and she recalled an experience from "Living Single" that stuck with her. "The word came down that we needed to lose weight. Here we are, four different women, four different body types, and we needed to lose weight," she detailed. "However, weight, and obesity, and health, those are different things. What you look like does not make you healthy," she added.
 In an "It's Bigger Than Me" video, Queen Latifah noted, "Living with obesity isn't about a lack of willpower. It's not a character flaw. It's bigger than that." The star is determined to see the conversation regarding weight change, and she's using her own experience to guide her.