Jason Ritter's Experience With The 'Huge, Massive Machine' That Is Disney - Exclusive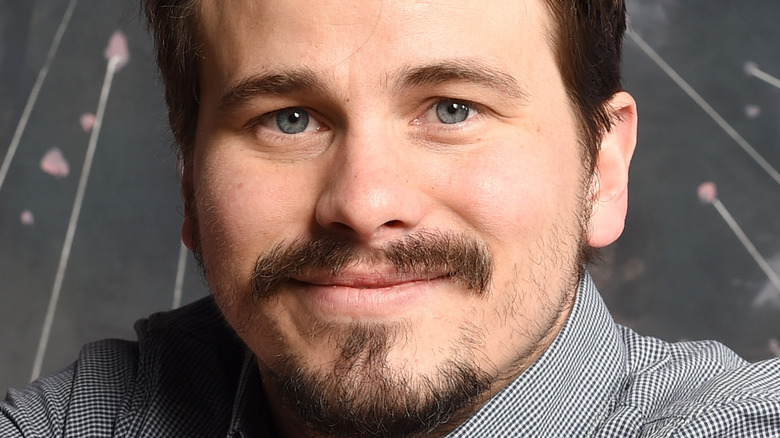 Fred Hayes/Getty Images
When Nicki Swift caught up with Jason Ritter, he was promoting the 7th annual Freeze HD gala on behalf of the Huntington's Disease Society of America, which takes place virtually on October 16. The actor, who just so happens to be Tex Ritter's grandson, is a regular on our screens, thanks to roles in movies like "Freddy vs. Jason", and TV shows including "Parenthood" and "A Million Little Things." More recently, Ritter has been lending his voice to a multitude of animated characters, including that of Ryder in "Frozen II." 
Understandably, Ritter had a ball joining Disney's "Frozen" universe, as he told Nicki Swift. "I actually have known Josh Gad and Kristen Bell for years and years and years, and I went to college with Kristen, and I've known Josh around that long, too," he shared. "I was so excited to see when the first 'Frozen' came out, how huge it was, but it was really fun to text them and be like, 'I'm in your "Frozen" family too, now.'" 
Here's what Jason Ritter's experience was like working with Disney on the epic animated adventure.
Jason Ritter is a 'Disney guy' through and through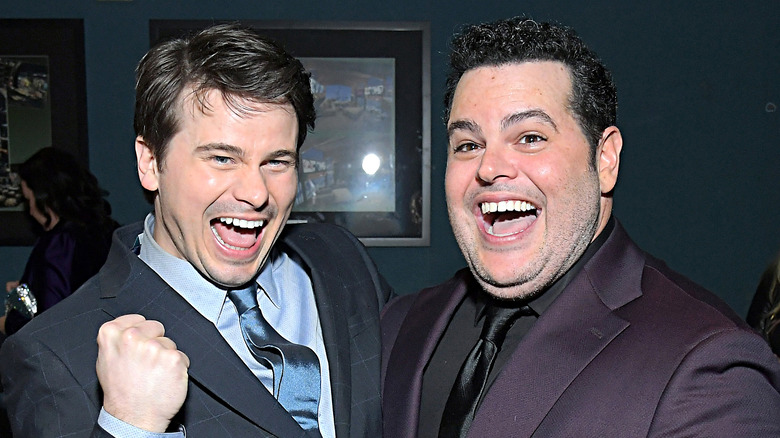 Charley Gallay/Getty Images
Scoring a role in a Disney movie was a dream come true for Jason Ritter. "That was so exciting. Especially because I really was a Disney — still am a Disney guy," he told Nicki Swift. "But I mean, I've watched all of those movies. I knew probably too many lyrics of all of the songs from all the shows, and I just loved it. And so it was really exciting to sort of step into that world and see what it's like a little bit on the inside of a huge, massive machine, and it's really amazing because at the core of it, there's still a lot of playfulness and creativity and things that you wouldn't imagine in something that has such a wide-reaching audience."
But auditioning for a role in the animated musical wasn't without its hurdles, as Ritter explained. "I was definitely very nervous. It's the first time I had to sing in an audition, and I almost just didn't do it because I was too scared," he recalled. "But then I thought, 'What if I just try it and I get it?' If I was too scared, I would have let my fear keep myself from being in it, and that would have been the only obstacle in the way."
Jason Ritter put in the hard work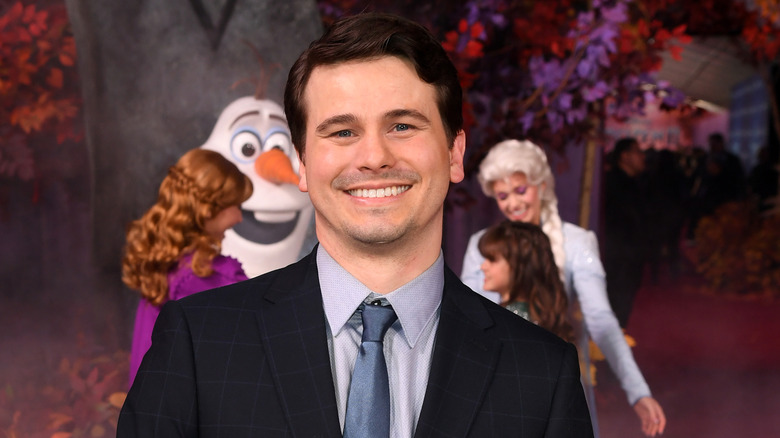 Kevin Winter/Getty Images
Despite being nervous about having to sing in the audition, Jason Ritter threw himself into the process of trying to score a role in "Frozen II." As he revealed to Nicki Swift, "I went to a voice coach and I practiced for a month in between my first [audition] and my callback, and it was so exciting." 
All of that vocal training undoubtedly helped land him the role of Ryder in "Frozen II," even if it ultimately wasn't necessary. As Ritter explained, "The song that I was going to have a little part in got cut, so I didn't have to sing at all, anyway. So it was like the best of both worlds. I didn't have to do that, but it was so much fun." He continued, "I got over a huge personal hurdle of mine, a big fear, and it was just so much fun."
Jason Ritter will be co-hosting the Huntington's Disease Society of America's star-studded 7th Annual Freeze HD event and online auction on October 16, 2021.