Who Is Randy Travis' Wife, Mary Davis?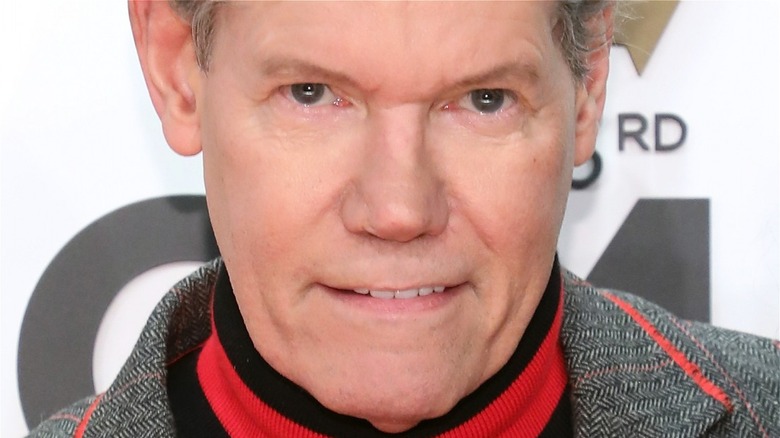 Taylor Hill/Getty Images
Country music legend Randy Travis will receive one of five 2021 Artist of a Lifetime awards at the CMT Artists of the Year event. Per People, Kelsea Ballerini, Gabby Barrett, Kane Brown, Luke Combs, and Chris Stapleton will also be honored. Garth Brooks has been slated to present Travis with the honors and previously raved about the singer and the impact that he has had on country music as a whole. He told The Tennessean in 2019, "Randy Travis saved country music." He explained, "I don't know of any artist who took a format and turned it 180 [degrees] back to where it came from and made it bigger than it was then."
Travis has had a prolific career spanning more than 3 decades. The country star has reeled in seven Grammys, 23 No.1 hits, and was inaugurated into the Country Music Hall of Fame. He is credited with changing the course of country music away from the pop-oriented sound the genre began to explore in the 1980s and 90s. As his producer and friend Kyle Lehning told People, "The public was ready for a real young traditional country singer to bring a new spark to country music. He woke everybody up." Even Travis' wife has weighed in on the magic that is Travis when she said, "Then all of a sudden, everything aligned at the right time and they turned him up on the radio for the next 35 years." Here's the scoop on Travis' wife, Mary Davis.
Randy Travis and Mary Davis have a complicated history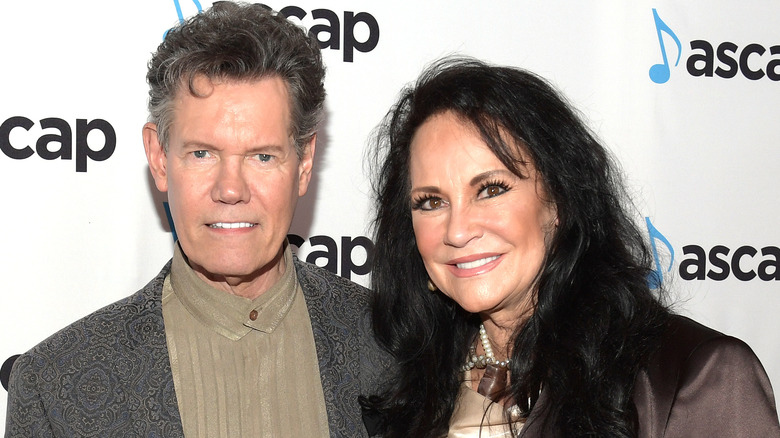 Jason Kempin/Getty Images
Apparently, Mary Davis and Randy Travis met while they were both still married, per Country Thang Daily. The country star married his first wife Mary Elizabeth "Lib" Hatcher in 1991 after they had been together for seven years. However, their marriage hit a rough patch and they split. The outlet reports that their separation was nasty, with Hatcher and Travis suing and counter-suing each other.
Then, Hatcher then found out that Travis and the dentist's wife, Mary Beougher, were having an affair. Allegedly, footage from a spy camera installed on Travis' tour bus confirmed her suspicions — Travis and Davis were lovers. While Travis had no children, she and Dr. Ritchie Beougher had two children together, a daughter called  Cavanaugh and a son named Raleigh. After news of their affair became public, Travis and Hatcher concluded their divorce settlement in 2011.  
Months after Davis and Travis got engaged, the singer had a massive stroke in 2013 that affected his motor skills as well as his speech, per Audacy. Los Angeles Times reported in 2015 that news about his progress had been slow, with the public only later finding out how serious the stroke had been. Nevertheless, the "Forever and Ever, Amen" crooner tied the knot with Davis in 2015, two years after the stroke. 
Mary Davis reveals her love language with Randy Travis
Mary Travis (née Davis) appears to have taken her marriage vows seriously. After all, she supported her husband even when he was still only her fiance. After Randy Travis had a stroke in 2013, he developed a limited speech condition called aphasia and his motor skills were impacted, and she stood by him, per Country Thang Daily. As a result of his speech issues, Mary became his unofficial spokesperson. "We're eight years out now. It will be eight years in July. And there's still every day a new word, or two words put together. Those are the exciting things," she shared during an interview for the Houston Aphasia Recovery Center (via Audacy). She also seems to be her husband's biggest supporter because she recognizes that he is still the same person. "The part that was affected, that was the dictation, the proper enunciation, and then the thought process," Mary revealed, before adding, "But it's not the soul."
Mary told Taste of Country that she and Randy have learned to communicate in other ways, not just verbally. "The love language we've developed is heart-to-heart and he'll tell me 'I love you' in the best way that he can," she shared. "It's just the look in the eye, the touch of a hand. It's those precious things that I think we take 'em for granted when we're healthy and whole."