Erika Jayne Fires Back At RHOBH Fans Who Want Her Fired From The Show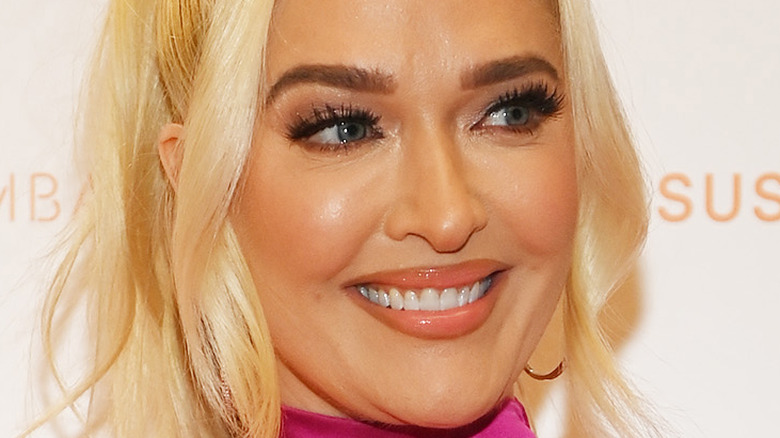 Denise Truscello/Getty Images
It's been five months since Season 11 of "The Real Housewives of Beverly Hills" premiered, and nearly a year since Erika Jayne announced her split from estranged husband Tom Girardi. Between then and now, there's been plenty of bombshell revelations surrounding the former couple's finances, specifically related to Girardi's law firm and his alleged embezzlement from past clients. As the drama unfolded, the "Pretty Mess" author was in the midst of filming, and many of her castmates had doubts and questions about the validity of the stories she told them as the scandal broke. Viewers watched all of this play out on the show, and undoubtedly had their own doubts and questions about how the pop star dealt with the accusations surrounding her estranged husband.
The highly anticipated "RHOBH" reunion is four parts, a first for the franchise. In the trailer that dropped, host Andy Cohen is shown telling Erika he was going to "put [her] on a skewer," followed by clips of tough questions including why she didn't leave Tom sooner. When the former Broadway star replied, "Where was I going?" Andy retorted, "I know what you make on this show," leaving fans wondering what other hard-hitting questions the "Watch What Happens Live" host was going to ask her.
Erika Jayne says she's 'ready for the challenge' of defending herself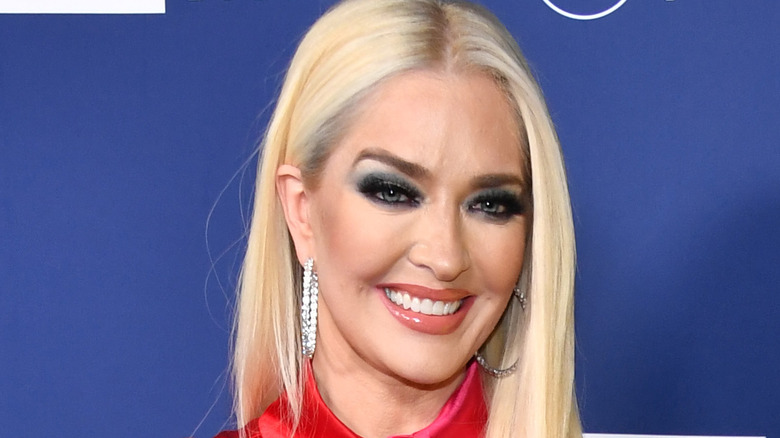 Dimitrios Kambouris/Getty Images
The highly-anticipated "Real Housewives of Beverly Hills" reunion aired the first of four parts on October 13. While not every Erika Jayne topic was covered, Andy Cohen laid the groundwork for the tough questions the "Painkllr" singer was going to get later, based on the previews. 
The "Xxpen$ive" star seemed calm, cool and collected while answering a few of Andy's early questions. One question the "Most Talkative" author did ask Erika was what she had to say to fans of the reality show that are calling for her firing. "Why should I be fired?" Erika quickly responded (via the Daily Mail). "Why are you presuming that I've done something? Why aren't we letting the legal process play out?" She continued, "You've heard one side... and a lot of bulls*** on that side. Give me a chance to defend myself. Watch me. I'm ready for the challenge. Watch me do it."
The second part of the Season 11 reunion airs on October 20, and we can't wait to see the rest of the questioning plays out.