What Brian Laundrie's Family Attorney Really Thinks About Dog The Bounty Hunter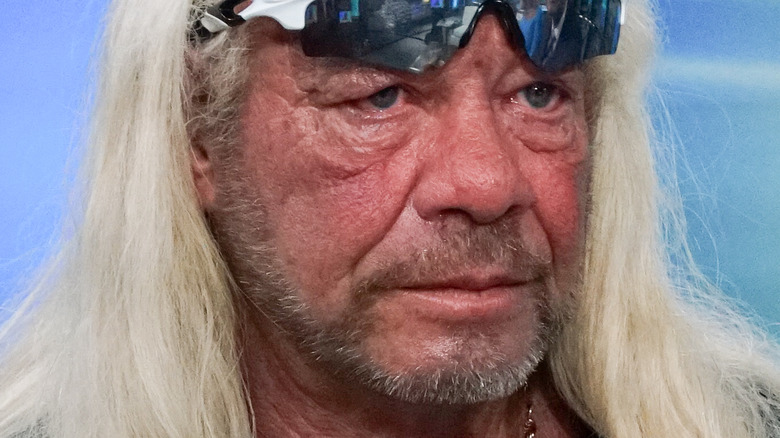 Bennett Raglin/Getty Images
Now that the body of Gabby Petito has been found, the search is on for her fiancé, Brian Laundrie, with whom Petito was in the midst of a cross-country road trip in their newly purchased van. That is, until Laundrie turned around and returned home — leaving Petito nowhere to be found. After her family reported her missing, authorities went to Laundrie's home, only for Laundrie's parents to give them the contact information for their attorney, CNN reports.
Laundrie has since been evading authorities, having allegedly been missing since September 14 himself. The search for Laundrie has been ongoing, primarily focusing on a nature reserve where he would often hike, per WFLA. People have reported numerous potential Laundrie sightings outside of the reserve, with one hiker claiming he was "100%" sure he saw Laundrie on the border of Tennessee and North Carolina, reports Fox News. Fox News also reports that there is a theory making the rounds on TikTok that Laundrie is hiding in an underground bunker in his parents' backyard.
As the search for Laundrie intensifies, high profile figures, like Dog the Bounty Hunter, have joined the search. Now, the Laundrie family's attorney is speaking out about the celebrity attention.
Brian Laundrie's family attorney thinks Dog the Bounty Hunter just wants publicity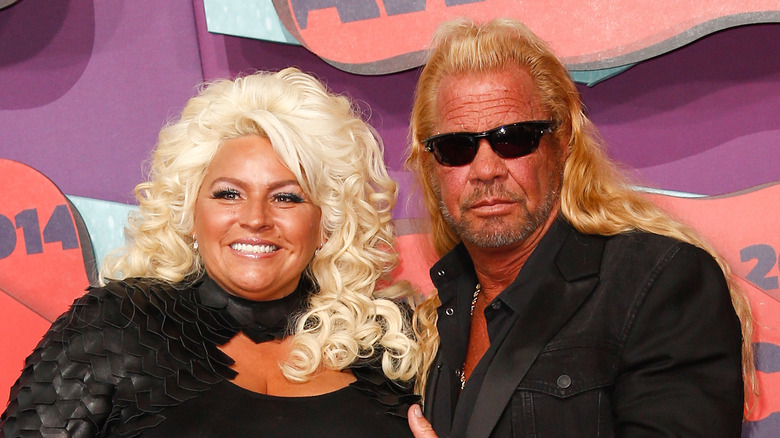 Debby Wong/Shutterstock
TMZ spoke with Steven Bertolino, the Laundrie family's attorney, who slammed Dog the Bounty Hunter and former "America's Most Wanted" host John Walsh, claiming they are latching on to the case to boost their own profiles. Bertolino did not hold back, adding that Dog and Walsh are both washed up has-beens who want nothing more than attention. "Dusty relics like that Dog and John Walsh need a tragic situation like this so they can clear the cobwebs off their names and give their publicity hungry egos some food," he told the outlet. Ouch!
Walsh hosted a TV special about the case on ID called "Gabby Petito: ID Special Report," reports the New York Post. Dog, meanwhile, has been very active in the manhunt for Brian Laundrie, trekking through swamps and even showing up unannounced at the home of Laundrie's sister, Cassie, per TMZ. TMZ asked Bertolino if he believed Dog's actions were obstructing the investigation, but he deflected, saying, "That's for law enforcement to decide."
Cassie seems to have broken with her family, speaking exclusively with ABC News and urging her brother to turn himself in. "I would tell my brother to just come forward and get us out of this horrible mess," she said. But that was not sufficient for Dog, who told TMZ that he believes she definitely knows more than she is revealing.