The One Hidden Talent Princess Diana Wanted To Show Off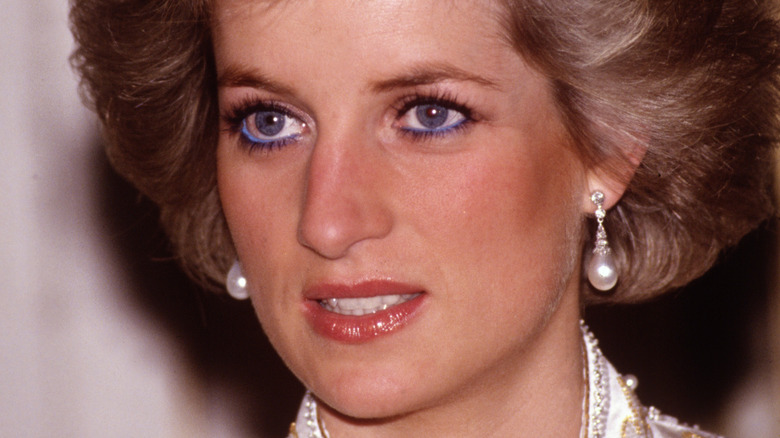 David Levenson/Getty Images
It's been more than two decades since the tragic death of Princess Diana, but she remains to be one of the most famous royals to ever live. Also referred to as the "People's Princess," not only did her constituents in the United Kingdom love her, but the rest of the world also seemed charmed by her. Why? She was not the typical royal, to say the least.Instead of distancing herself from so-called commoners, she welcomed everyone she met with open arms, including disadvantaged people whom royals normally avoided. In 1987, she changed how the world viewed HIV/AIDS when she shook a patient's hand, helping break the stigma surrounding the illness.
Diana was also a staunch activist, having contributed to as many causes as she could. She helped numerous charities, worked with the youth, the homeless, the elderly, and people struggling with substance abuse. She is also regarded as a queer icon, thanks to her work championing the LGBTQIA+ community. As UK Institute of Charity Fundraising Managers director Stephen Lee told The Guardian, "Her overall effect on charity is probably more significant than any other person's in the 20th century."
Apart from Princess Diana's humanitarian work, she was also universally loved because she was relatable. She had many quirks and talents, and some of them had remained hidden until her untimely death.
Princess Diana knew her way around the keyboard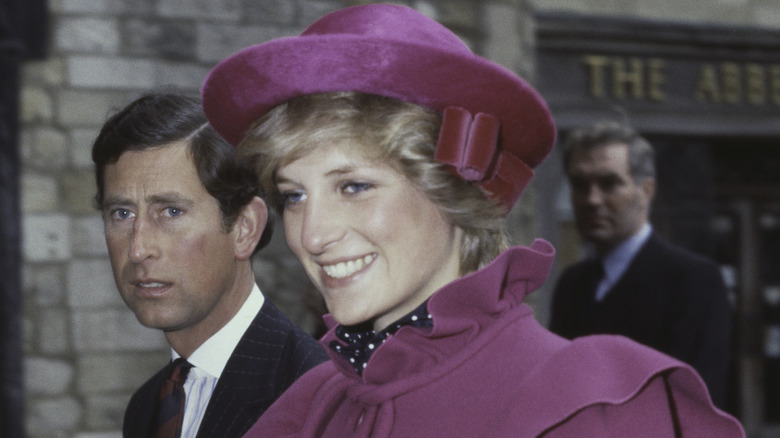 Fox Photos/Getty Images
Many knew how Princess Diana loved dancing, but only a few were aware that she was also a talented pianist. According to Classic FM, the royal had developed the knack for playing the keys during her school years. She rarely got the chance to brandish her talent due to her duties as a royal, but there was one recorded occasion where she had the opportunity to impress everyone with her musical prowess.
In her 1988 tour of Australia along with Prince Charles, the couple got the chance to pay a visit to the Music College of the Victorian College of the Arts in Melbourne. Charles' former cello teacher had been there and asked him to play a bit, and he relented. Moments after, Diana sat on the piano and began playing Rachmaninoff's Piano Concerto No. 2 like it was second nature.
It had been so unexpected that everyone was surprised it even happened. Princess Diana left the stage in a hurry, perhaps due to embarrassment, although she didn't have anything to be shy about. "She almost ran for cover, clearly embarrassed at her musical debut," the announcer said in the clip that showcased the special moment. She didn't get to have another opportunity to publicly show her piano skills after that — at least not that we know of — but it's clear that Diana loved playing the instrument.
Princess Diana's passion lied in ballet
Hulton Archive/Getty Images
If there was one talent that Princess Diana had been proud to show everyone, it was her dancing. She didn't get to pursue a career in the field because, well, she was part of the Royal Family. However, Diana was too tall to be a ballerina. Still, she managed to flaunt her passion for dancing on display whenever she got the chance.
"She had dance in her soul. I realized the pure enjoyment that it gave her. She loved the freeness of being able to move and dance," Anne Alan, Diana's ballet teacher, said in the documentary "Diana: In Her Own Words" (via PopSugar). "She loved it. I could see it helped to alleviate her emotional life." 
And dance she did. Diana notably danced opposite John Travolta at a White House event in 1985. She also got the opportunity to surprise a crowd at the Royal Opera House when she did a dance duet with Wayne Sleep to the song "Uptown Girl." While the People's Princess didn't get to parade her talents as much as she may have wanted, the impact of the handful of performances she had done continues to live on.