The Real Reason Vicki Gunvalson's Split Is Getting Nasty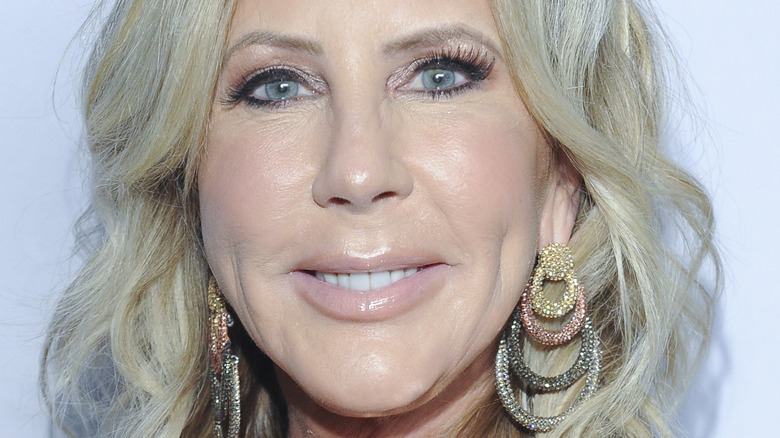 Amy Graves/Getty Images
Vicki Gunvalson is one of the OG housewives, starring in "The Real Housewives of Orange County" for 13 years, from 2006 to 2019, with a recurring role on Season 14 in 2020. As a reality TV star and owner of Coto Insurance and Financial Services, Vicki has a successful career; her net worth is $7 million, per Celebrity Net Worth. However, Vicki's love life is another story.
According to the outlet, Vicki married Michael Wolfsmith when she was only 21. The couple had two children, Briana and Michael, before divorcing when she was 29. When Vicki began filming RHOC, viewers got to know her and her second husband, Donn Gunvalson; the couple married in 1995. As the Orange County housewife's fame rose, her marriage started to falter. E! News reported that Vicki and Donn filed for divorce in 2010, but the split wasn't final until 2014. After her divorce, Vicki was involved in a toxic romance with Brooks Ayers, who faked having cancer.
On the podcast "Behind The Velvet Rope with David Yontef," Vicki said she and Donn would still be together if not for RHOC. The OG of the OC said, "I think that hindsight, um, I know for a fact that if I wasn't on a reality show, I wouldn't have been divorced." The reality queen then fell for Steve Lodge in 2016 and got engaged in 2019. But, on September 28, US Weekly reported that Steve broke off the engagement — and Vicki's split from Steve is already getting nasty.
Vicki Gunvalson claims Steve Lodge cheated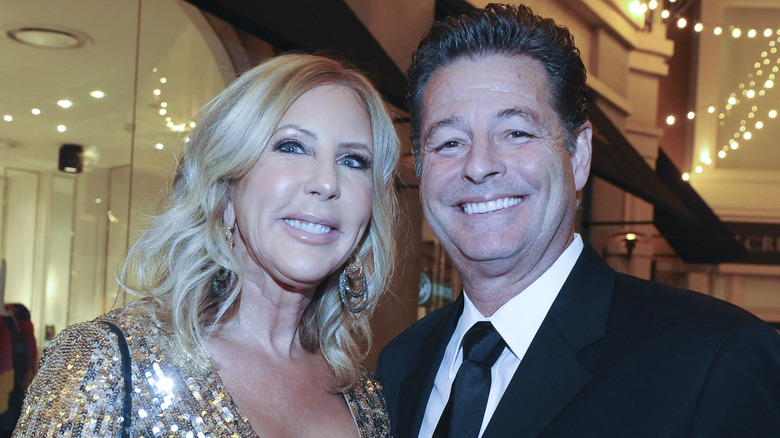 Amy Graves/Getty Images
Like all things on Bravo's "The Real Housewives," things are not what they appear. Reality star Vicki Gunvalson claims fiancé Steve Lodge cheated on her. Tamra Judge took to Instagram to support her fellow OG in the OC pal and throw shade at Steve. Tamra wrote, "GET OUT OF BED @vickigunvalson and let's go whoop it up. I hate to see you so sad no one is worth it girl. Especially after what you allegedly found out last night ! You are beautiful , you are strong , you are smart!" Tamra also volunteered to screen all of Vicki's future boyfriends.
Vicki replied in the comments, "Thanks, Tamra. Yes, I'm passing the baton on to you. My picker is obviously off. ... Unfollow Steve if you are." Then the former "Real Housewives of Orange County" star used the Instagram comments section to make claims about her former beau. "While I was out of town working on a biz trip, he took her to my condo in Mexico!" she wrote. "He's been flaunting around my town in OC making out in public places. It's disgusting." Then the former RHOC star wrote that Steve "used" her and claimed, "He's been dating a 36-year-old."
Now, the former California gubernatorial candidate is angry at his ex. Steve told US Weekly, "The absolute lies she [Vicki] is now spreading on social media is very disappointing and disingenuous." Steve, we have some advice. Don't brawl with OG Housewives — they will eat your lunch.