What Were Alec Baldwin's First Words After He Fired A Prop Gun That Killed Someone?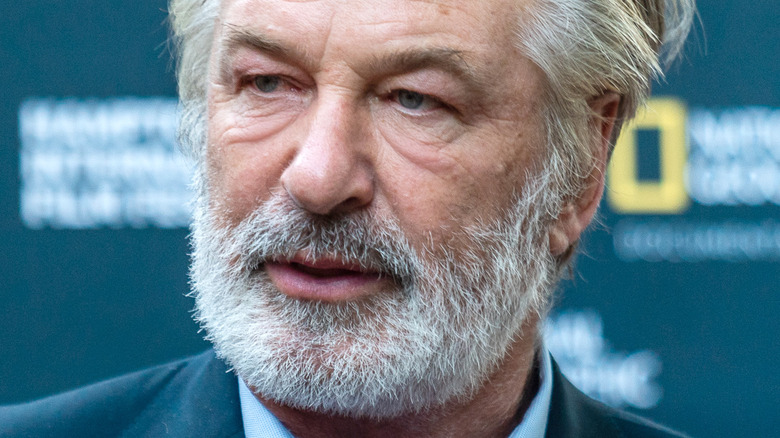 Mark Sagliocco/Getty Images
The world is in shock after actor Alec Baldwin shot and killed cinematographer Halyna Hutchins and injured director Joel Souza on the set of "Rust" with a prop gun. The incident occurred in New Mexico, where the film was being shot, per CNN. Hutchins was immediately transported to the University of New Mexico Hospital, where she later died from her injuries. Director Souza is undergoing medical assistance at Christus St. Vincent Regional Medical Center in Santa Fe.
In a statement issued to The New York Times, International Cinematographers Guild National President John Lindley and National Executive Director Rebecca Rhine said, "The details are unclear at this moment, but we are working to learn more, and we support a full investigation into this tragic event. This is a terrible loss, and we mourn the passing of a member of our Guild's family."
The tragedy is eerily similar to the death of Brandon Lee — son of Bruce Lee and star of 1993's "The Crow" — who died on the set of the aforementioned film after being struck by a bullet lodged in a prop gun. Now, nearly three decades later, Hollywood is reeling from a new tragedy and Alec Baldwin is equally in shock.
Alec Baldwin has unanswered questions following Halyna Hutchins' death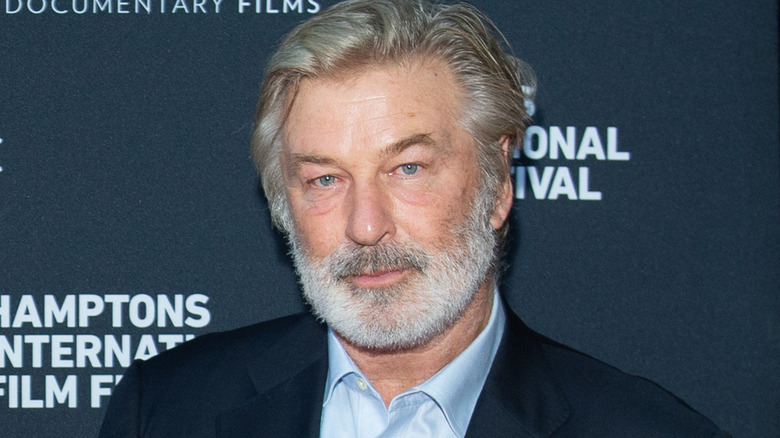 Mark Sagliocco/Getty Images
When filming scenes that include gunplay, actors are often provided with prop guns. These prop guns are usually loaded with blanks, which Merriam-Webster defines as "a gun cartridge that is filled with powder but that does not contain a bullet." And despite being fake, it has been proven that when improperly used, prop firearms can prove deadly. 
After the accident occurred, the Daily Mail reported that Baldwin repeatedly asked, "Why was I handed a hot gun?" — the latter term implying a gun loaded with real ammunition. However, despite only being loaded with powder, former police chief Daniel Oates spoke told CNN there is still something ejected when the trigger of a fake firearm is pulled. "They all contain a charge, a powder that creates the noise and the explosive, the visual blast, and usually it's some kind of wire or something that explodes out of the weapon when it's fired," Oates said, adding that they "can be very, very dangerous."
Mike Tristano, a veteran Hollywood armorer, opened up to the Daily Mail and noted "there should have been blanks in the gun," as "the on-set armorer's job is to check that before handing the weapon over." He added, "They then make sure that the actor stands on a mark and never points the gun at the crew or cast ... the editing makes it seem like they were pointing at their co-actor ... That's why everyone in the industry is very confused."