A Head-Scratching Claim About Alec Baldwin's Rust Gun Was Revealed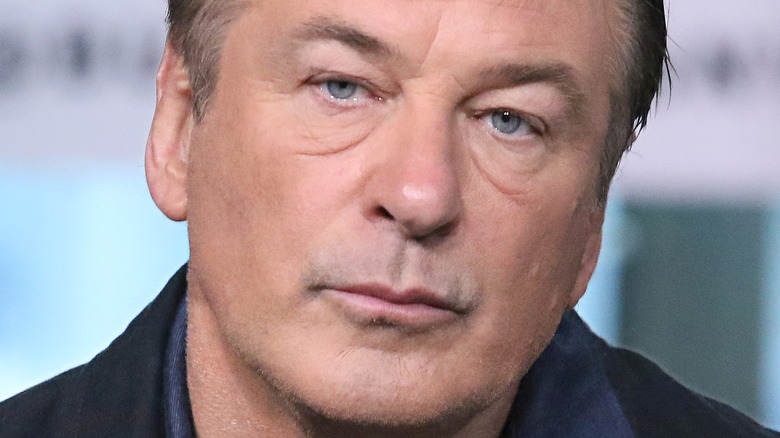 Jim Spellman/Getty Images
In an unexpected turn of events, it has come to light that the gun that took the life of director of photography Halyna Hutchins and injured film director Joel Souza on the set of Alec Baldwin's film, "Rust," was previously being used for recreational purposes, per TMZ. According to the site, multiple sources revealed that the crew members used the firearm behind the scenes, usually for target practice.
Additionally, those people who used the gun for play apparently used "real bullets," which may be the reason why it discharged a "live round" on set and caused the fatal accident.
"The entire cast and crew has been absolutely devastated by today's tragedy, and we send our deepest condolences to Halyna's family and loved ones," a spokesperson for "Rust" said in a statement, per The Hollywood Reporter. "We have halted production on the film for an undetermined period of time and are fully cooperating with the Santa Fe Police Department's investigation. We will be providing counseling services to everyone connected to the film as we work to process this awful event." But that's the only shocking on-set detail we've learned thus far.
'Rust' assistant director declared prop firearm was 'cold gun'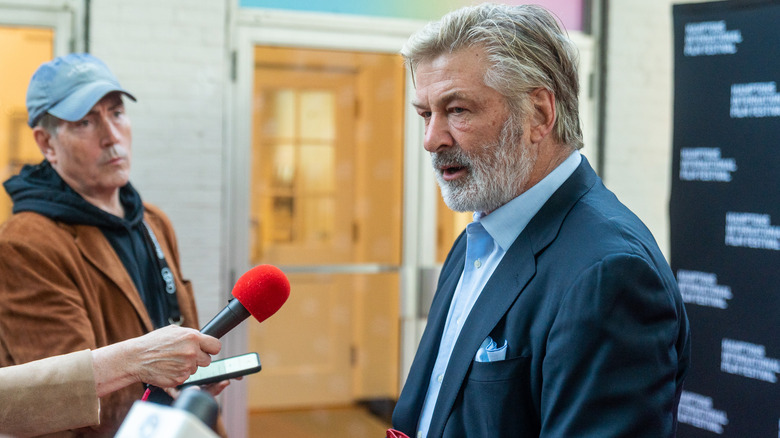 Mark Sagliocco/Getty Images
Accidents involving prop guns are rare. The last notable incident happened in 1993 when Brandon Lee, actor and son of kung fu legend Bruce Lee, was killed when his co-star fired a prop gun that contained real ammunition on the set of the movie "The Crow," per USA Today. Now, people can't help but draw similarities between the two incidents because, at the time, there were also debates about unsafe practices on-set.
According to an affidavit filed by the Santa Fe County Sheriff's Office, the "Rust" first assistant director, Dave Halls, shouted "cold gun!" upon handing the weapon to Alec Baldwin, per The New York Times. It's an industry term often used to indicate that the prop firearm is safe for use and doesn't contain any real bullets. However, according to some staff who had been working on the film, Halls hasn't always gone the extra mile to ensure that everything was safe on set. "He did not maintain a safe working environment," prop maker Maggie Goll told NBC News. "Sets were almost always allowed to become increasingly claustrophobic, no established fire lanes, exits blocked ... safety meetings were nonexistent."
"We're trying to determine right now how and what type of projectile was used in the firearm," a spokesperson for the Santa Fe County Sheriff's Office said in a statement (via The New York Times). But in a separate report by Indiewire, Baldwin might have used a Colt, as indicated on the film's call sheet.