New Claims Emerge About The Working Conditions On Alec Baldwin's Rust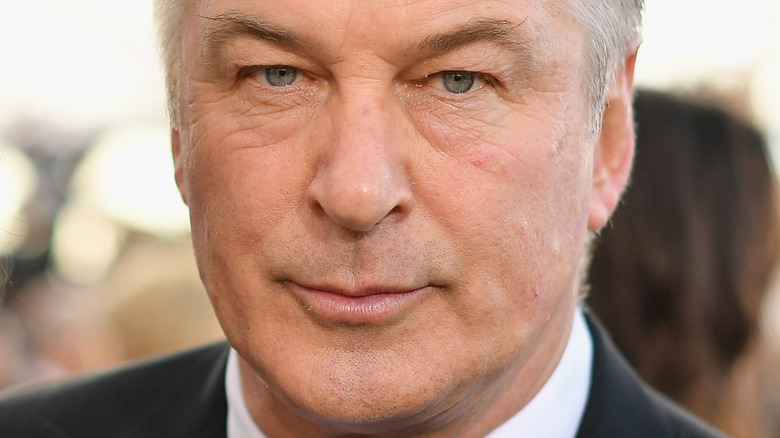 Mike Coppola/Getty Images
Alec Baldwin fired a prop gun on the set of his latest film, "Rust," killing cinematographer Halyna Hutchins and wounding director Joel Souza on October 21, per CNN. However, there are new claims about the "Rust" set that may compound the tragedy.
Seemingly distraught in an image posted by CNN, Baldwin issued a statement the following morning, tweeting, "There are no words to convey my shock and sadness regarding the tragic accident that took the life of Halyna Hutchins, a wife, mother and deeply admired colleague of ours. I'm fully cooperating with the police investigation to address how this tragedy occurred." He added, "I am in touch with her husband, offering my support to him and his family. My heart is broken for her husband, their son, and all who knew and loved Halyna."
However, as more information about the incident comes to light, new claims about working conditions on "Rust" could take the investigation into new territory.
Crew members walked off 'Rust' protesting gun safety issues hours before fatal shooting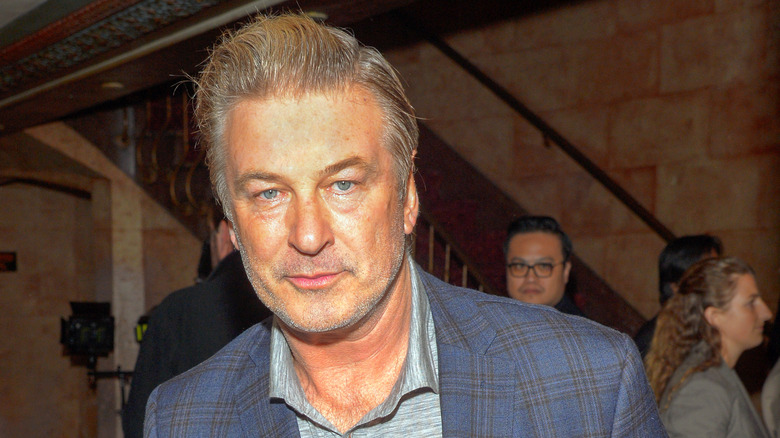 Ron Adar/Shutterstock
The Los Angeles Times reported that, hours before Alec Baldwin killed cinematographer Halyna Hutchins on the set of "Rust," six crew members walked off the production protesting gun safety issues and the film's working conditions. Three crew members told the Times there were two accidental prop gun discharges earlier in the week. Even worse, one source was so concerned about prop guns misfiring that he texted the production manager: "We've now had 3 accidental discharges. This is super unsafe."
Another crew member told the outlet, "There should have been an investigation into what happened. There were no safety meetings. There was no assurance that it wouldn't happen again. All they wanted to do was rush, rush, rush." Per Deadline, workers had numerous grievances regarding their experiences on-set. "We cited everything from lack of payment for three weeks, taking our hotels away despite asking for them in our deals, lack of Covid safety, and on top of that, poor gun safety! Poor on-set safety period!" one camera crew member wrote on a private Facebook page, per Deadline.
An anonymous source also told Consequence that assistant director Dave Halls — the person who allegedly handed Baldwin the live firearm — was at the center of multiple prior complaints, as crew members claimed he had a lax attitude toward gun safety. He would always roll his eyes. 'Do we need to do a safety meeting?' He would do it and he would be flippant," the source noted. However, the investigation remains active and ongoing.