Queen Elizabeth Just Canceled Huge Plans. Here's What We Know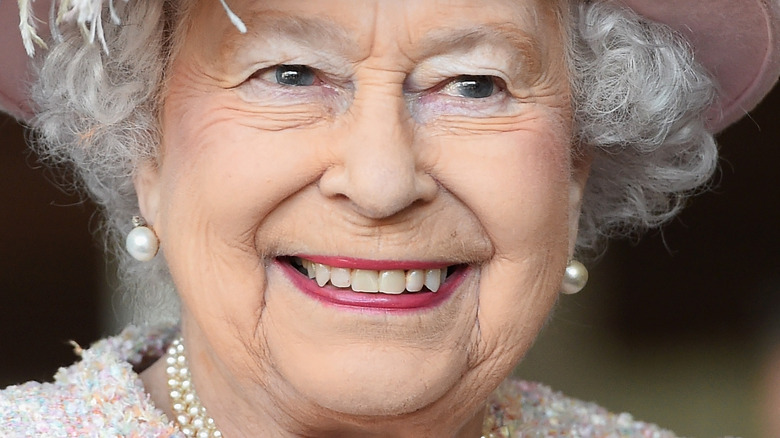 Stuart C. Wilson/Getty Images
Queen Elizabeth II has to be one of the most active 95 year-olds alive, jet-setting from one important event to another. That's why it was such big news in late October when she canceled a trip to Northern Ireland and instead stayed overnight in a hospital. 
Buckingham Palace has not revealed exactly what medical issues prompted a trip to the hospital, telling CNN that "the queen is entitled to medical privacy," but vaguely told the outlet that the hospital trip was taken out of an abundance of caution and that the queen did so "reluctantly."All seemed to be well with Elizabeth, as the next day she was back at Windsor Castle, and "in good spirits" to boot. 
The queen seems determined to not let anything stand in her way, even using a cane at a service in Westminster in October, per Us Weekly. Now, however, the queen is facing yet another setback and has just canceled some major plans.
Queen Elizabeth canceled her appearance at the COP26 climate summit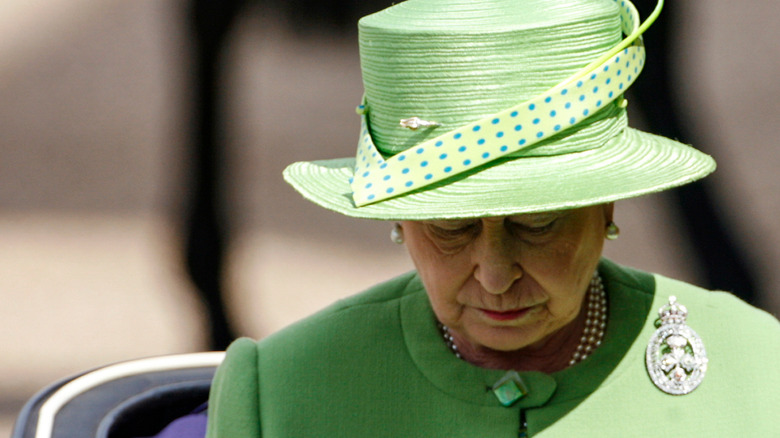 Alessia Pierdomenico/Shutterstock
CNN is reporting that Queen Elizabeth II will no longer be attending COP26, a climate summit happening in Glasgow. Instead, she will deliver a message virtually. She has actually been conducting business virtually since her release from the hospital. The royal family's official Instagram posted photos of her virtually receiving two ambassadors, one from Korea and one from Switzerland. In the initial report about her hospitalization, CNN reported that the queen would still attend COP26. Is the queen's condition more serious than the palace is letting on?
It could be. According to The Telegraph, Queen Elizabeth will no longer be appearing in public by herself. From now on, she will be accompanied by one of her children or grandchildren so that a member of the royal family will still be present in the event the queen must cancel due to health concerns. Prince William and his family are allegedly picking up the extra slack left after Prince Harry and Meghan Markle left their royal duties and moved to the United States. "If there is any way they can support Her Majesty on her engagements, they will," a royal source said. "They are both keen to provide any support they can."