The Real Reason David Hasselhoff Left America's Got Talent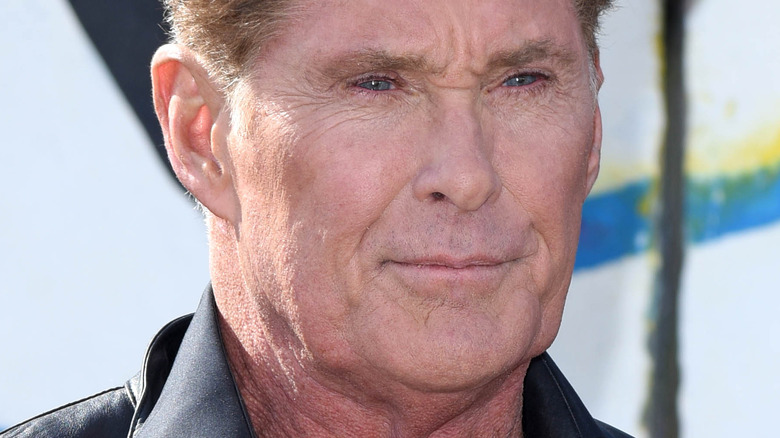 Tristar Media/Getty Images
David Hasselhoff is a household name and he's got the accolades to prove it. In 2011, Hasselhoff was named the most-watched man on television, according to Guinness World Records. Prior to that, he had starred as Dr. Snapper Foster on "The Young and the Restless," Michael Knight on "Knight Rider," and played the iconic role of lifeguard Mitch Buchannon on "Baywatch." Hasselhoff also made a name for himself in well-known films, like "Dodgeball" and "Click." 
More recently, however, the 69-year-old was a judge on Seasons 1-4 of "America's Got Talent." During his tenure, Bianca Ryan, Terry Fator, Neal E. Boyd, and Kevin Skinner were crowned winners of their respective seasons. But, why did Hasselhoff decide to leave the show in 2010? Was he fired or did he choose to walk away from the competition show? Let's dig into the story about Hasshlehoff's departure from "America's Got Talent" and where he stands today. 
David Hasselhoff left to pursue his own reality series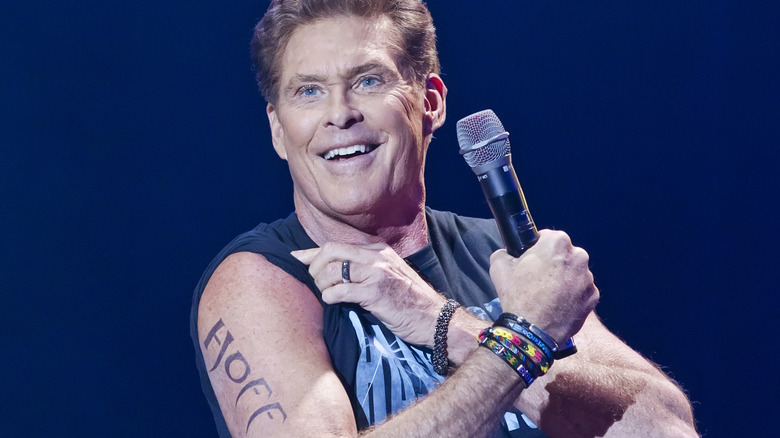 Frank Hoensch/Getty Images
According to ScreenRant, David Hasselhoff left "America's Got Talent" in 2010 to star in his own reality series, "The Hasslehoffs." As noted by The Hollywood Reporter, the show only aired for two episodes before being pulled by A&E. The outlet reported that the show premiered to 718,000 viewers, and its second episode raked in just 505,000 audience members. The reality series followed Hasselhoff as he mentored his daughters in the entertainment industry. 
In a 2010 interview with The Futon Critic the weekend before the show's premiere, Hasselhoff was asked how the reality series came about. He responded, "A&E called and said they wanted to do a show. I was more interested in doing scripted, they said they weren't interested in that but then I said, 'What if I was to do a show about me being a single dad raising two kids and living a life where sometimes it's unfair about the press but also about being honest with myself and my kids as well as helping them pursue their music and follow their journey being my daughters?'" 
Hasselhoff added that, while it was not considered "over the top television," as it wasn't about "who's dating who," he and his crew "worked really hard at presenting a television show that I felt was not going down to reality but coming up to visiting a family that is successful in show business and wants to continue to be successful in show business."
David Hasselhoff was a judge on Britain's Got Talent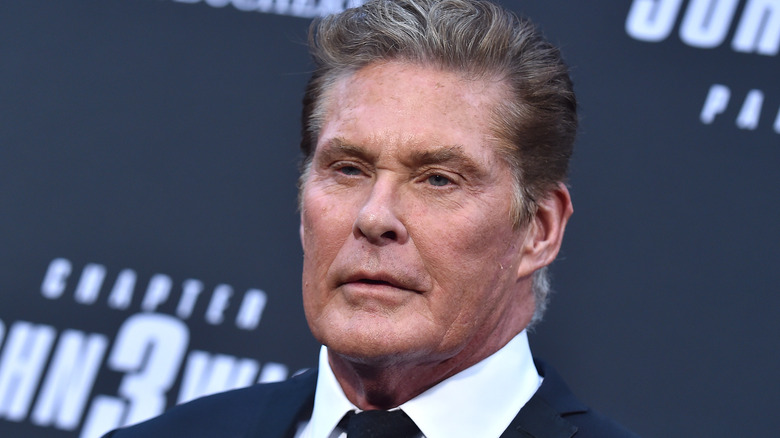 DFree/Shutterstock
In December 2010 — just days after news surfaced that A&E had pulled "The Hasselhoffs" — The Guardian reported that David Hasselhoff would be joining "Britain's Got Talent" as a judge. The outlet explained that Piers Morgan had previously served as a judge on the series, but would be leaving to take over Larry King's daily show. In a statement, ITV's director of entertainment Elaine Bedell said, "'Britain's Got Talent' is one of the UK's biggest entertainment shows and I'm delighted to unveil Michael McIntyre and David Hasselhoff alongside Simon Cowell and Amanda Holden in a stellar new lineup of judges" (per The Guardian). 
In December 2020, Hasselhoff released a heavy metal song, "Through The Night," with Austrian duo CueStack. Speaking to Consequence Sound about why he decided to take what some people called a "new direction," Hasselhoff explained, "My songs may not be the greatest songs in the world, but they were great when you were eight to 18, and they remember the songs. And so I did this as a tip of my hat to heavy metal, 'cause I do listen to heavy metal. I do like hard rock." Today, according to IMDb, Hasselhoff has one project, "Ze Network," in pre-production, and another, "King Fury 2," in post-production.