How Prince Charles Just Stole Prince Harry's Thunder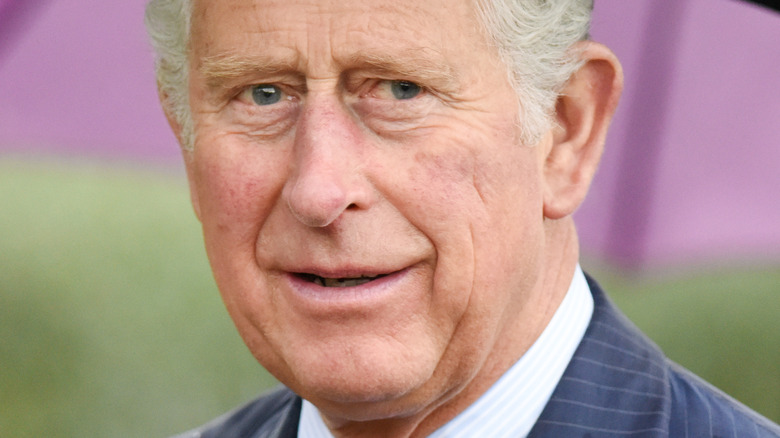 Bart Lenoir/Shutterstock
As a royal, humanitarian work is par for the course. In fact, philanthropy and royal life are so intertwined that "Members of the Royal Family have links with hundreds of charities, military associations, professional bodies and public service organisations" (per The Royal Family). Furthermore, philanthropic organizations to which the royal family belongs span a multitude of disciplines, including science and technology, faith, and the environment.
The latter, as a matter of fact, has been particularly crucial to the royal family in recent memory. With the COP26 climate summit currently underway, Prince Charles — who is representing the royal family in light of Queen Elizabeth II 's absence — is working with world leaders on the future of climate reform. He was even spotted with Hollywood megastar Leonardo DiCaprio, who previously partnered with Prince Harry to tackle oil drilling in the Okavango River Basin.
Speaking of Harry, he and Meghan Markle are also ardent environmentalists, pledging to become net-zero by 2030, as announced on Tuesday. However, their big announcement was actually upstaged by Prince Charles. Here's how.
Prince Charles' face was plastered all over U.K. newspapers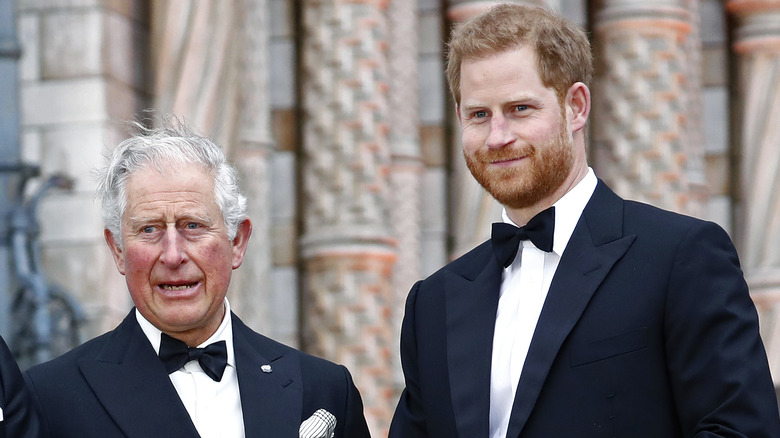 John Phillips/Getty Images
Throughout his life, one of Prince Charles' biggest philanthropic focuses remains the environment. Per his official website, "[Regarding] the climate crisis, deforestation, and ocean pollution, The Prince has promoted sustainability to ensure that the natural assets upon which we all depend among other things soil, water, forests, a stable climate and fish stocks endure for future generations." It's this same passion that has trickled down to his youngest son, Prince Harry.
Harry, who recently spoke out against the Okavango River Basin oil drilling, announced that he and wife Meghan Markle will seek to reach net-zero carbon emissions by 2030. The big announcement, however, was inadvertently overshadowed by Charles' appearance at COP26. According to Newsweek, Harry and Meghan's likeness did not grace a single U.K. newspaper cover on November 3 — the day after their net-zero announcement.
Instead, it was father Charles whose face ended up circulating the tabloids, given his high-profile meetings with U.S. President Joe Biden and Hollywood royalty Leonardo DiCaprio. In meeting with Biden, Charles relayed Queen Elizabeth II's disappointment with having to miss the event, as she is currently resting at the Windsor estate before her public return on November 14 for Remembrance Sunday.