Taylor Swift's All Too Well Short Film Is Already Breaking The Internet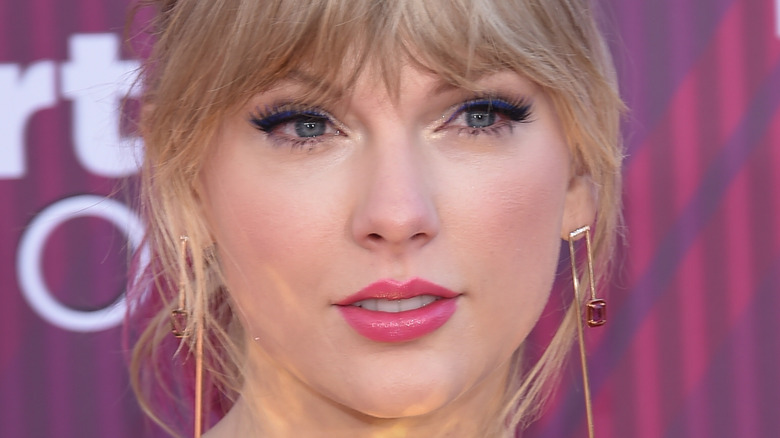 DFree/Shutterstock
We may receive a commission on purchases made from links.
Taylor Swift made her fans' hearts sing when she announced in a June Instagram post that the next re-recorded album released following April's "Fearless (Taylor's Version)" would be none other than "Red (Taylor's Version)." After all, the album, widely known as Swift's first major foray into pop and for its many possible references to famous ex-boyfriends, contains one of Swift's most beloved tunes — the power ballad, "All Too Well." 
Adulation for the lyrically poetic song (in one verse, Swift sings, "Time won't fly, it's like I'm paralyzed by it / I'd like to be my old self again / But I'm still trying to find it") only intensified in November 2020 when Swift revealed on Rolling Stone's "500 Greatest Albums" podcast (via E! News) that there was a 10-minute version of "All Too Well" floating out in the ether somewhere. As one fan stated on Twitter upon hearing this, "Not to be dramatic but if Taylor Swift releases the 10 minute version of All Too Well she would single handedly save 2020." 
Well, fans are not only getting the 10-minute version, per Swift's album announcement, but on November 5, Swift dropped the bombshell on social media that a short film for the song would be released on November 12. Here is everything we know so far. 
Taylor Swift cast a famous fan in "All Too Well"'s short film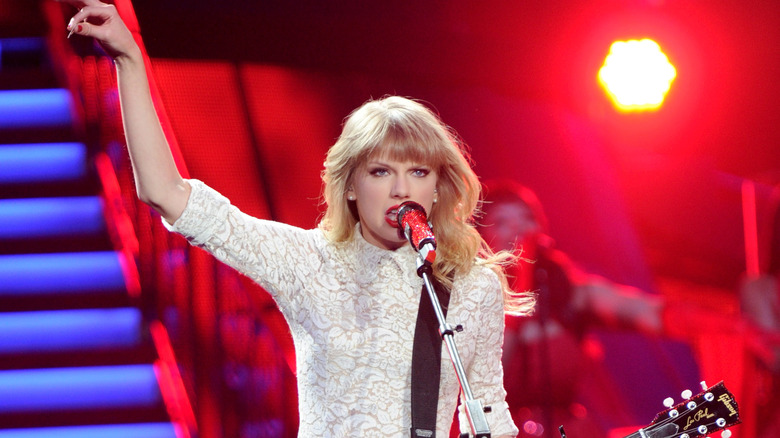 Kevin Mazur/tas/Getty Images
In true Taylor Swift fashion, the trailer for the "All Too Well (Taylor's Version)" short film — written and directed by Swift herself, per her Instagram announcement — leaves much to the fans' imagination; aka, let the Easter Egg hunt begin! The trailer visual — a lone car driving along a leafy fallscape — perfectly encapsulates the song's iconic lyric, "We're singing in the car, getting lost upstate / Autumn leaves falling down like pieces into place," while Swift's simple caption read, "November 12. Remember it."
As fans would know, Swift's word choice of "remember" carries significance, as memory plays a central role in "All Too Well"'s narrative of one fondly recalling the good memories of a not-so-good past relationship. "Sometimes you need to talk it over (over and over and over) for it to ever really be... over," Swift wrote on Instagram about writing "Red" (the original album on which "All Too Well" appeared).
With Swift tagging her film's co-stars, "Stranger Things"' Sadie Sink and the "Maze Runner" franchise star Dylan O'Brien in her post, it is noteworthy that O'Brien revealed himself just in April to be a hardcore Swiftie. "Give any of the rest of us six months in quarantine and we look back on it and we're like 'S***, I should have done more!'... She writes, like, 50 hit songs," O'Brien said. Another question remains – whom might O'Brien be playing?