Here's How Compatible Princess Diana And Prince Charles Really Were, Based On Astrology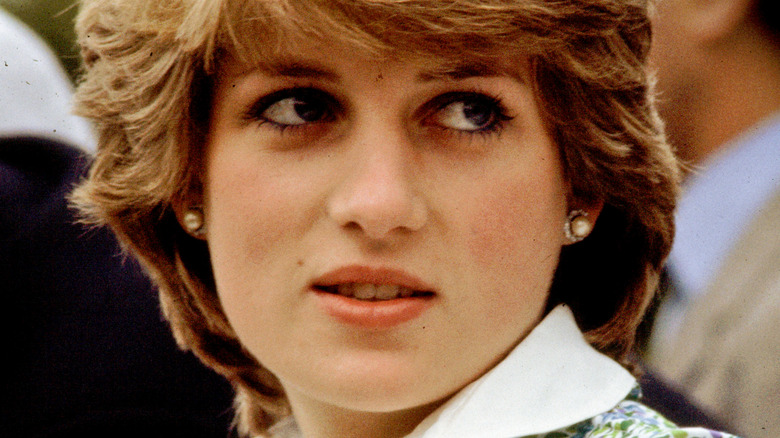 Kypros/Getty Images
Prince Charles and Princess Diana had quite the tumultuous marriage. It spawned two brilliant men in Prince William and Prince Harry, but it was also one mired in hardship. With extramarital affairs abounding (Charles infamously cheated on Diana with eventual wife Camilla Parker Bowles, while Diana allegedly cozied up with police bodyguard Barry Mannakee) and a 12-year age difference between the two, the cracks soon began to show.
Separating in 1992, the couple ultimately divorced in 1996 (via Vogue). On top of their marriage issues, both Charles and Diana were thrust into the unique situation of not only having to raise two kids but also having to balance out their royal lives. But despite the scandalous nature of their marriage, the two still managed to successfully accomplish their royal duties. Diana was primarily exceptional in this regard, visiting Angola to help de-mine the nation just one year after her divorce.
Now, over two decades after Diana's untimely death, the field of astrology has burgeoned tenfold when it comes to examining relationships. Indeed, a lot of romantics turn to the sky and see what's truly written in the stars for them. With that being said, let's take a look at how compatible Prince Charles and Princess Diana really were based on their zodiac signs.
Sources say Prince Charles and Princess Diana were highly incompatible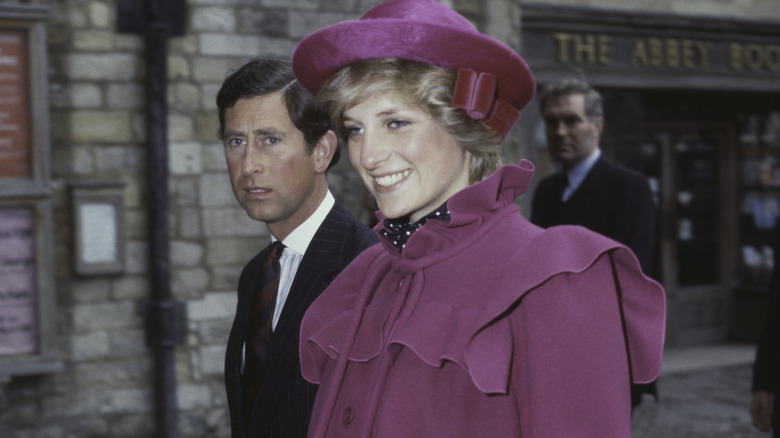 Fox Photos/Getty Images
If you couldn't tell by their disastrous marriage and infidelity, it was very obvious that Prince Charles and Princess Diana were not meant to be. But don't just take our word for it — just look at what the stars have to say. In regards to their sun signs, Charles (born November 14, 1948) falls under the sign of Scorpio. Diana (who was born July 1, 1961), on the other hand, was a Cancer.
Scorpios and Cancers are actually compatible in theory given they're both water signs, which Dictionary defines as "any of the three astrological signs, Cancer, Scorpio, and Pisces, that are grouped together because of the shared attributes of sensitivity and emotionalism." If we really want to get to the nitty-gritty, however, we have to look at Charles and Diana's moon signs.
Debbie Frank, astrologist and close confidante of Diana in her final days (more on that below), opened up to Town & Country in August about the couple's starkly contrasting moon signs. "He was a very different person from Diana," Frank said about Charles, who is a Taurus moon. "This is very stubborn. It's very fixed. It's very unchanging," she further added. "Whereas Diana had a moon in Aquarius, which is very people-oriented–someone who wants to move with the times. They were really very different."
An Astrologer opens up about her friendship with Princess Diana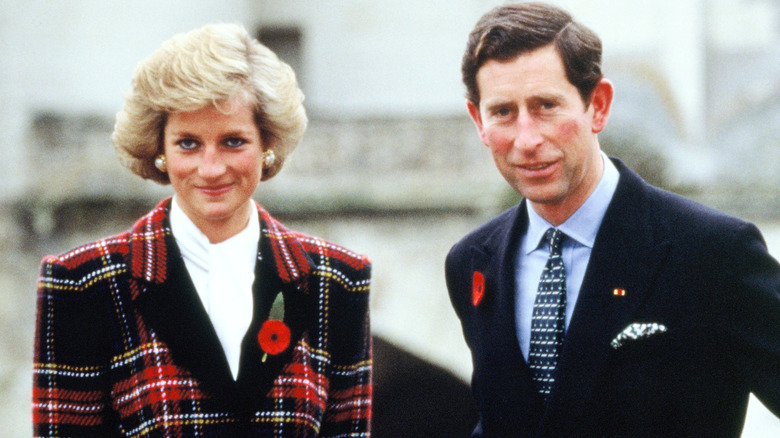 Georges De Keerle/Getty Images
It's an often-overlooked fact, but Princess Diana actually developed an affinity for astrology in her later years. Such an interest brought her close to Debbie Frank, who served as the late Princess's personal astrologer from 1989 to 1997. Throughout her illustrious career, Frank has penned a number of books, written for publications such as Hello Magazine, and has even served as a guest astrologer on BBC2's "Steve Wright Show."
Speaking to Town & Country, Frank opened up about Diana's "affability" and "amiability," stating, "She was very personable. And everybody that met her felt as if they met the real Diana, which they did." She also revealed that Charles was actually the opposite — making it hard for others to understand him. Frank also spoke about Diana's passion for astrology, stating, "[W]e were very easily able to use [astrology] as a language. You can translate what the meaning is, what the resonance of [something] is. She really understood that." The astrologer further added that Diana was curious to know "what the general celestial frequency was."
Frank also mentioned that Diana's astrology studies served as a "therapy" and "a means of mediating her feelings." These left the princess with many questions, as Frank noted: "We worked a lot more from that premise of 'what can you learn from this? What choices do you have? This is what you're supposed to grow into.' So, gradually she became more empowered."