How Mariah Carey Is Teaming Up With McDonald's For Christmas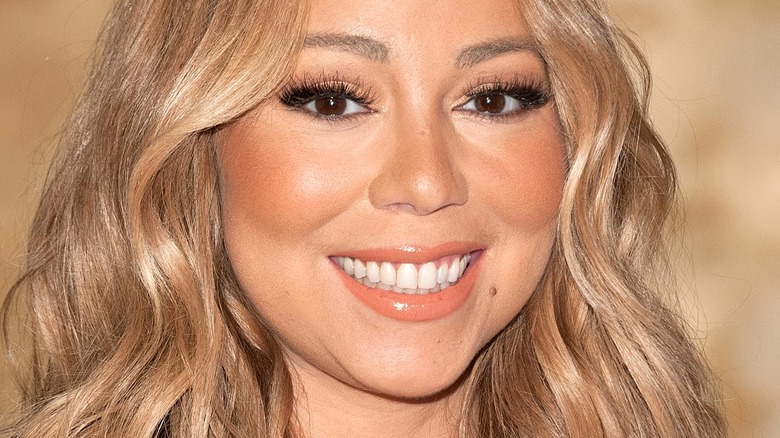 D Dipasupil/Getty Images
Superstar songstress Mariah Carey has long been tied to the celebration of the holiday season, in large part thanks to the ongoing popularity of her song (and American staple) "All I Want for Christmas Is You." As TIME detailed, the song was initially released in 1994 on Carey's first Christmas album. People noted it is one of the most frequently played Christmas songs every year, and Carey and her co-writer for the song have reportedly earned more than $50 million off of it. Carey has often talked of her love for the Christmas season, and now she's used that love to partner with McDonald's for some holiday happiness.
As Carey told People, "I'm a very festive person and I love the holidays." She added, "I've sung Christmas songs since I was a little girl" and added that she wrote the song "just out of a love for Christmas and like really loving Christmas music." 
Carey even had Christmas lights and trees brought to the New York studio where she recorded the massive hit on an August day to amp up the Christmas spirit, the New York Post noted. Heading into the next holiday season, it seems what Carey wants for Christmas is for her fans to enjoy some fabulous deals from McDonald's, and this partnership will have everybody buzzing.
Mariah Carey and McDonald's are giving food away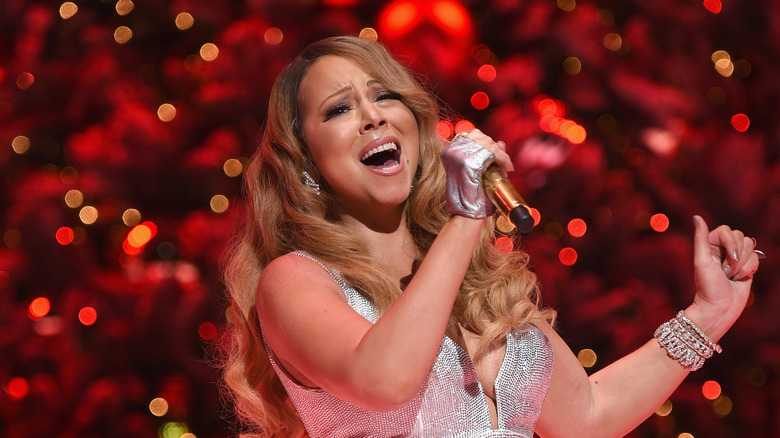 Dimitrios Kambouris/Getty Images
McDonald's announced the Mariah Carey Christmas partnership via Twitter on November 10 (alongside a beautiful oceanic photo), and the "Mariah Menu" will be available via the McDonald's app from December 13 to December 24. CNN broke down the special holiday season menu, which features a different deal each day. In total, 12 different free items will be available when ordered through the app with a minimum purchase of $1. 
Carey explained in a press release (via CNN), "Some of my favorite memories with my kids are our family trips to McDonald's, and of course, each of us has our go-to order." She added, "Bringing together some of our favorite food from McDonald's with my all-time favorite season is a holiday wish come true." The offerings over the 12-day run include items such as Chicken McNuggests, Big Macs, breakfast items, apple pie, and chocolate chip cookies.
This is the latest celebrity partnership orchestrated by McDonald's. The franchise previously hyped celeb deals include Travis Scott and BTS. CNN noted that for the 2020 holiday season, McDonald's ran a similar 12-day daily deal program. In that case, each day's item was inspired by a famous character. The slate of offerings included Santa Claus, Frosty the Snowman, The Grinch, Gizmo from "Gremlins," and Bruce Willis' "Die Hard" character John McClane. Will the McDonald's Christmas season partnership with Carey be their biggest yet? The announcement certainly seems to be generating a lot of early excitement!