How Much Was Jerry Douglas Worth At The Time Of His Death?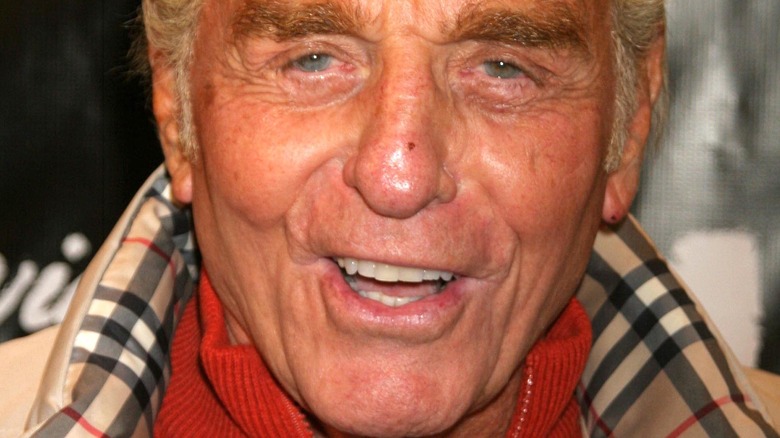 s_bukley/Shutterstock
The tragic death of Jerry Douglas has left the soap opera community in mourning. The former "The Young and the Restless" actor passed away on November 9, leaving behind his wife, Kym Douglas, and his three children, Jodaman Douglas, Avra Douglas, and Hunter Douglas. According to TMZ, 88-year-old Jerry's family shared that he died in the wake of "a short illness," though his more specific cause of death has not yet been shared with the public.
The actor's most notable TV role came from him playing the iconic John Abbott in the long-running CBS soap opera, while he also took on the role of Alistair Wallingford in 2008, two years after Abbott was killed off.
One of those sharing a touching tribute to Jerry was "The Young and the Restless" executive producer Anthony Morina, who said in a statement obtained by USA Today, "On behalf of the entire company of 'The Young and the Restless,' we send our deepest sympathies to the Douglas family on the passing of Jerry Douglas."
In another statement shared by Parade, Morina said that the soap opera "was lucky to have an actor of his caliber" and said the star's "contribution to the legacy of 'Y&R' as Abbott family patriarch John Abbott is still felt to this day. He will be sorely missed."
Jerry Douglas' net worth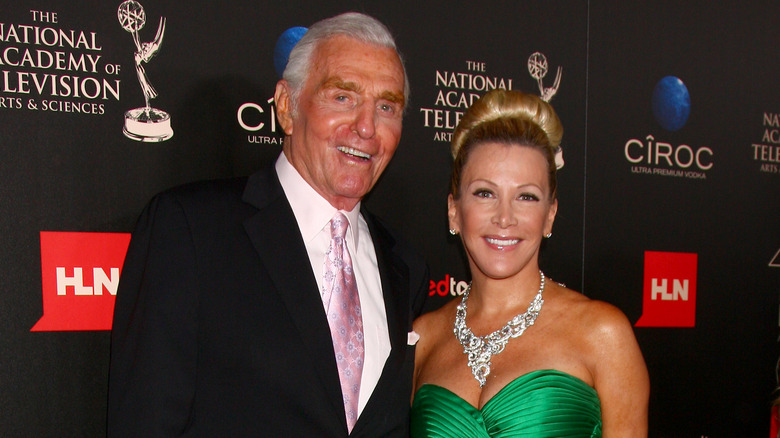 Kathy Hutchins/Shutterstock
With decades spent in the spotlight, it's probably not all too surprising to hear that Jerry Douglas amassed an impressive fortune before his death. According to Idol Net Worth, the actor was thought to be worth around $5 million, much of which was amassed from his acting credits. That put him on a par with his wife, Kym Douglas, who Biography Daily reports also has a net worth of around $5 million.
But along with Jerry's big bank balance came a big heart. Jerry advocated for numerous charities, and his philanthropic efforts most certainly paid him back one hundred-fold. He actually met Kym while she was hosting the "Jerry Lewis Muscular Dystrophy Telethon" – and he was taking part to raise awareness – all the way back in 1983.
Jerry is no stranger to hard work, either. The actor opened up about how his tough past job helped him to relate to his roles while speaking to Soap Opera Digest in 2006, despite his character, John Abbott, and his family being one of the more glitzy on the soap.
Speaking about Abbott's costume during his prison stint, Jerry shared that it reminded him of what he used to wear when he worked for his dad's waste business before hitting it big. He said he'd wear "jeans and a jean shirt" to work every day, admitting, "It's a little different than John's suit and tie, but I've played enough heavies in my early life to be comfortable."