How Are Blake Shelton And Gwen Stefani Acting Toward Each Other After Being Married?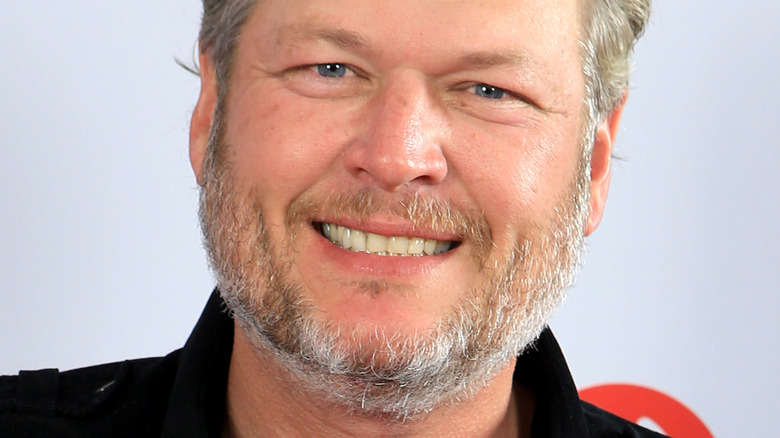 Sarah Kerver/Getty Images
Ah, the feeling of being young and in love. There's nothing else quite like it. Especially when the relationship is in the honeymoon phase, it feels like nothing can ever come between you and your partner. Unfortunately, for most people, however, the honeymoon phase ultimately ends and the real test to see how strong your relationship is begins. Some celebrities have experienced this phenomenon before, and didn't appreciate it, like rapper Cam'ron. 
Cam'ron told "The Breakfast Club" in 2017 that the reason why he ended his decade-long relationship with reality star JuJu was because he felt the honeymoon phase was long gone. "For me, it just wasn't fun anymore. When Instagram came out, it was fun in the beginning and then it became serious. [JuJu would say] 'Why you following her?' or, 'You like that person picture,' or 'People are saying this.' And I'm like, 'Yo, you gotta be my best friend for because that's what I'm in it for,'" Cam'ron said. "It just stopped being fun and I think she felt that way too."
But what about married couples? Does the spark eventually go away for them, too? "People often think that when everything calms down, the love is gone," Toronto LGBTQ+ matchmaker Claire AH told Global News. "In actuality, we are able to explore a deep, rich long-term connection." Gwen Stefani and Blake Shelton got married on July 3, and it's been five months since this happy couple said "I do." So, we were wondering: How is their relationship holding up, and is the spark still there between them?
Gwen Stefani and Blake Shelton 'act like newlyweds'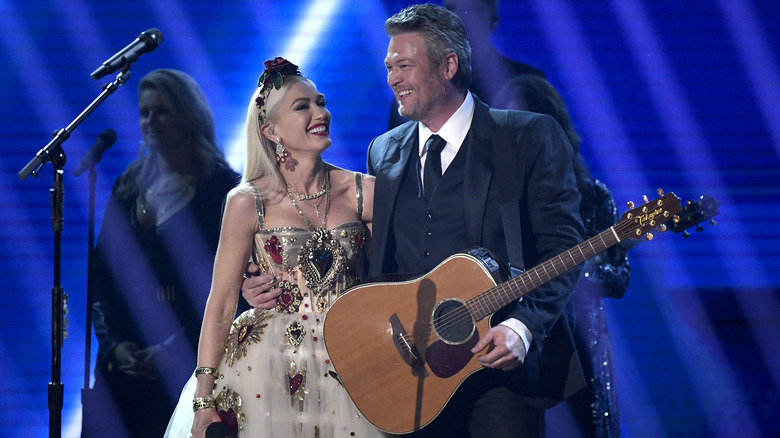 Kevork Djansezian/Getty Images
Even though, for most people, the spark of passion in their relationships turns from a roaring flame to a dying sizzle, the same cannot be said for Gwen Stefani and Blake Shelton. A source close to Stefani told People that the married couple could not be more in love, and have mastered the delicate balance of scheduling quality time, parenting, and their busy work schedules. "Gwen and Blake are doing well. They act like newlyweds," the source said. "They have the best chemistry."
Shelton and Stefani first met when they were both judges on the NBC competition show "The Voice," and started dating in 2015, per Insider. They dated for five years before Shelton got down on one knee, proposed to Stefani, and posted her answer on his Instagram in October 2020. They officially tied the knot ten months later on July 3, 2021, and have lived in marital bliss ever since it seems. Shelton even wrote a song called "We Can Reach the Stars," dedicated to Stefani as a replacement for his wedding vows. Shelton claims that he's "proud to be married to Gwen and so proud of that song," per Pop Culture.
A source told Entertainment Tonight how magical Shelton and Stefani's wedding was, and that they are excited come together as a family. "They have been talking about a wedding for so long and wanted nothing more than to officially call themselves a family," the source said. "It was a fairy-tale experience even for the guests."