The Real Meaning Behind Taylor Swift's Nothing New Featuring Phoebe Bridgers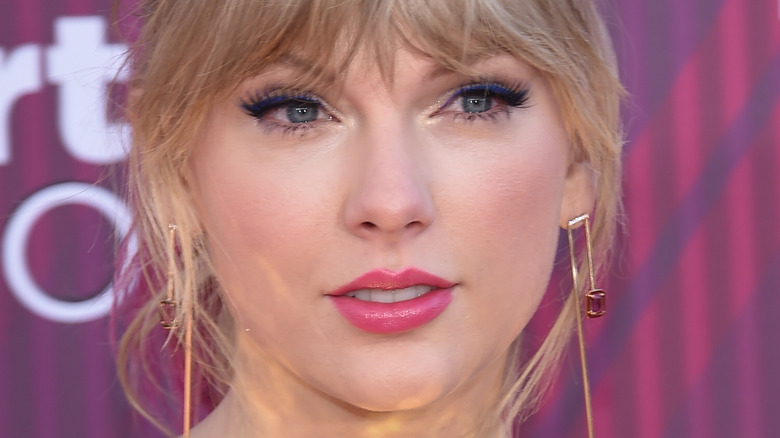 DFree/Shutterstock
Sad girl autumn is in full swing, now that "Red (Taylor's Version)" is finally out. Taylor Swift has just released a re-recorded version of her highly-acclaimed 2012 album, "Red." And as a treat to fans, Swift included nine unreleased tracks straight "from the vault." And of course, it features the much-awaited 10-minute version of "All Too Well."
"It never would have been possible to go back & remake my previous work, uncovering lost art & forgotten gems along the way if you hadn't emboldened me," the singer tweeted, referring to how she had to re-record her past work due to her previous agency's refusal to hand over ownership of her masters. "Red is about to be mine again, but it has always been ours. Now we begin again. Red (my version) is out."
"Red (Taylor's Version)" is a rehashing of her past self sprinkled with the magic that is the current Taylor. In theory, it could be hard to rework what fans consider to be her magnum opus, yet Taylor managed to make it even better by packing it with some hits she previously gave away to other artists (like "Better Man" and "Babe") and tracks that didn't make the original cut but could now become possible hits. One of them is "Nothing New," a song she turned into a duet with no other than Phoebe Bridgers.
Nothing New is about Taylor Swift's feelings about getting older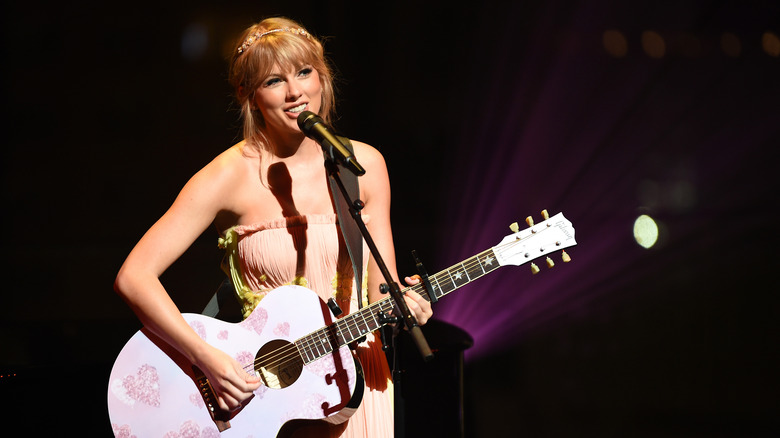 Dimitrios Kambouris/Getty Images
Taylor Swift describes the "Red" album as resembling a "heartbroken person." In her announcement of the re-release on Twitter, she wrote: "It was all over the place, a fractured mosaic of feelings that somehow all fit together in the end. Happy, free, confused, lonely, devastated, euphoric, wild, and tortured by memories past."
"Nothing New" is certainly a reflection of those feelings. Ahead of the release, she talked about the song in one of her published journals in "Lover." Swift said that "Nothing New" is about her relationship with her fame and how she may lose it eventually — like most of the people she looks up to. "I've been thinking a lot about getting older and relevancy and how all my heroes have all ended up alone," the hand-written journal read. "I wrote a song on it called 'Nothing New' and it's about being scared of aging and things changing and losing what you have."
These exact sentiments are embedded in the lyrics: "They tell you while you're young / 'Girls, go out and have your fun' / Then they hunt and slay the ones who actually do it / Criticize the way you fly / When you're soarin' through the sky / Shoots you down, and then they sigh and say / 'She looks like she's been through it.'" These lyrics highlight how society and the music industry are sexist in the way they link a woman's relevance and desirability to her youth.
Phoebe Bridgers admitted to crying while recording Taylor Swift's Nothing New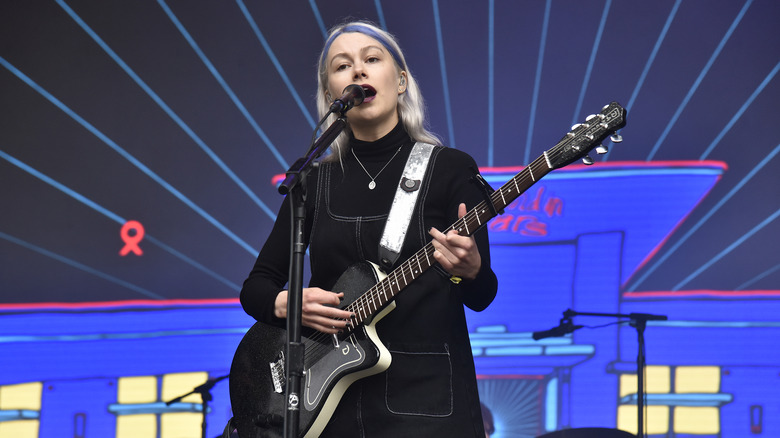 Tim Mosenfelder/Getty Images
Taylor Swift is known to collaborate with her good friends in the music industry, and for "Nothing New," she decided to tap indie rock singer Phoebe Bridgers. The singer shared that this project has been a dream come true and working on the song made her incredibly emotional.
"It's just been a dream," Bridgers told Billboard. "I just am so excited to have people take it at face value the day that it comes out, because I got teary recording it. I just couldn't be more excited."
She also shared how she's in awe of Swift's re-recording project. "It's really inspiring for me and a lot of musicians," she said. "I think a lot of people make a couple of records [and are] like, 'Oh wow, I hit the top, I'm great now,' and the fact that she just has always wanted more from the world — like, "No, no, no, f*** you, I'm going to make it again, I'm going to make it better, and it's going to belong to me' — is the coolest."